Black History Month 2021: What's on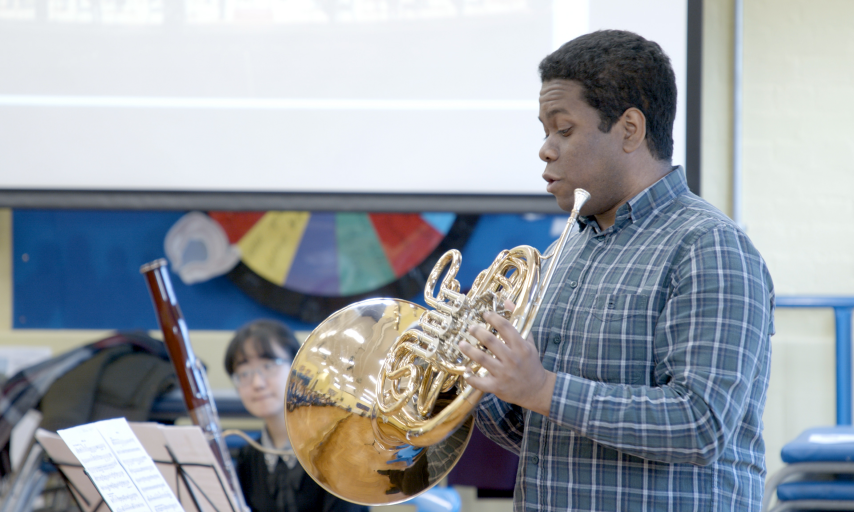 METRO GAVS Exhibition
8 to 31 October | 6pm till 8pm
METRO Woolwich 7
General Gordon Square
1st Floor Equitable House
SE18 6FH
Showcasing METRO GAVS member organisations and groups that are both for and led by Black, Asian and ethnic minority communities.
Black British Icons Exhibition
15 to 31 October | 6pm till 8pm
METRO New Cross
15 Amersham Vale
SE14 6LE
An exhibition of Black icons along a timeline of key moments in history.
Oral Histories Screening and Q&A
29 October | 6pm till 8pm
METRO Woolwich 7
General Gordon Square
1st Floor Equitable House
SE18 6FH
Directors cut of a series of oral histories recorded during the month from Black, Asian, and minority ethnic members of the METRO team. Followed by a question and answer session, then a buffet dinner.
'The House of Many Cultures: Others' Story'
19 October to 12 November
Stephen Lawrence Gallery & Project Space
University of Greenwich presents an exhibition in partnership with the School of Design, curated by Rahesh Ram and Rayan Elnayal exploring culture and identity through an architectural lens. The notion of what it is to be British has arisen yet again in the light of the current debates instigated by Brexit, Black Lives Matter, the toppling of statues that celebrated slave traders and structural racism. It seems, more than ever, understanding the multitude of cultural identities that inhabit Britain is needed. This exhibition invites you to explore some of these cultures through work undertaken by University of Greenwich alumni who embedded their cultural identities into their graduate projects.
Find out more about University of Greenwich events
Film Night 'Harriet' - Global Fusion Music and Arts
Thursday 7 October | 7.30pm
Earl of Chatham, Woolwich
Based on the true life story of Harriet Tubman's escape from slavery and her inspirational life of an iconic American freedom fighter.
African Music & Story Night - Global Fusion Music and Arts
Thursday 21 October | 8pm
Shrewsbury House
A concert featuring the music of Kora player, singer and Griot from Guinea Mosi Conde, Ugandan Singer/Songwriter Milly Namukasa and poetry and storytelling from Tanzanian poet Jackline Waziri.
Children's Workshops - Global Fusion Music and Arts
Saturday 30 October | 1pm
Charlton House
Free children's workshops on the theme of Black History Month: African clay mask making, jewellery, tie dye, drumming and dance. Local artist Ayodeji Faleye will be exhibiting and taking about, his art piece 'Black Lives Matters' commissioned last year by the Royal Borough of Greenwich and holding a poster competition for children, with 1st, 2nd and 3rd prizes in two age groups.
Africa Street Art, Culture and Heritage Project - Black Female Entrepreneur Greenwich (BFEG)
Every Thursday in October | 6pm adult and 5pm young people
Tramshed, Woolwich
Africa Street Art, Culture and Heritage is a celebration of the culture of a people showcasing African fashion, music, food, storytelling, African cultural dance, drumming, history, art and craft through workshops and lectures. Bringing a taste of Africa to your door step and online.
Find out about our new initiative Black History 365 and take a look at the Connecting Communities Dance Festival