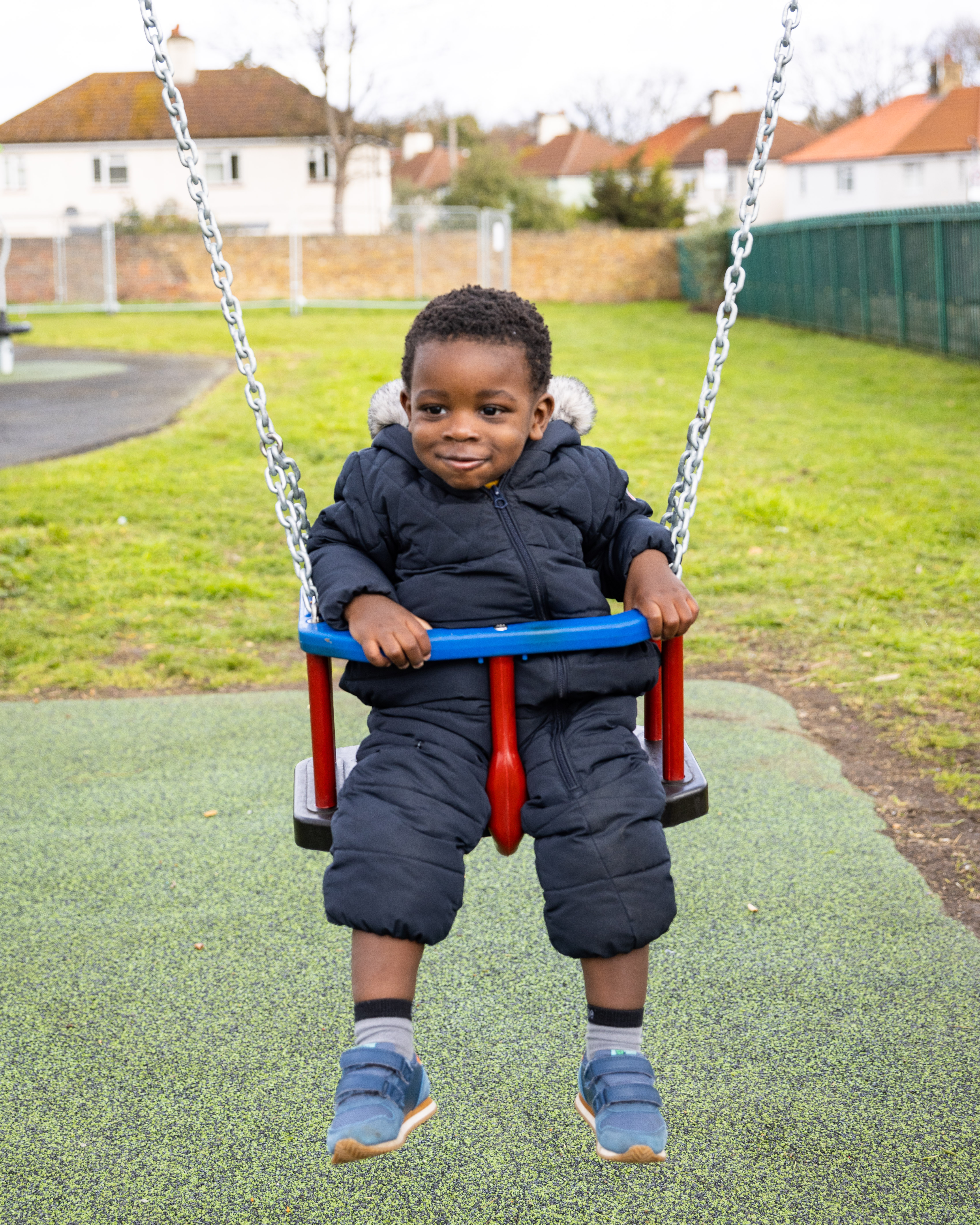 Published: Wednesday, 12th April 2023
The Royal Borough of Greenwich has invested £1million to improve 11 parks across the borough.
Following renovation works, Charlton Park playground is now re-open to the public, marking the completion of an extensive improvement programme. As well as new playground equipment, paths around the park have been repaired, additional seating and bins are now in place and the listed wall strengthened.
Charlton Park also received separate funding, alongside being part of the Council's £1million investment, which was used to modernise the main sports changing rooms, installing a carbon neutral heating system and a new disabled toilet.
CouncillorAdel Khaireh, Cabinet Member for Equality, Culture and Communities said: "Back in 2020, we committed to investing £1million to improve parks across the borough. I am thrilled to say that we have delivered on that promise. These works are now complete, ready for families across the borough to enjoy this summer.
"As well as aesthetic improvements to make our parks more welcoming, we've made improvements to surfaces, added accessible playground equipment and transformed existing facilities such as the new wildlife pond in Rockliffe Gardens.
"We know that our parks and open spaces contribute to the mental and physical wellbeing of our residents and these improvements will make them more accessible to our residents. My thanks go out to the all the friends of parks groups who have supported this project."
Following a consultation with residents, the following parks were selected for investment:
Bostall Gardens
Refurbished ball court

Repairs to broken infrastructure including steps and paths

New picnic benches and seating

Redecoration of gates

Wildflower seed sowing
Charlton Park
Patch repairs of paths

Support to the listed wall

New seating and bins
Eaglesfield Park
Complete renewal of playground
Maryon Park
New outdoor gym equipment

Tennis courts repainted

Major repairs to retaining wall

Path and step repairs

New bins and benches
Plumstead Gardens
Derelict paddling pool removed

Playground improvements

New drainage to stop the park from flooding
Resurfaced and improved paths

Redecorated park gates

Two new table tennis tables

Installation of CCTV cameras

New entrance signs
Queenscroft Park
Playground refresh

Removal of derelict paddling and boating pools and relandscaping

Ballcourt resurfacing

External redecoration of building
Bridge repairs

Path repairs

New benches and bins
Rockliffe Gardens
Creation of a new wildlife pond
Major repairs to retaining wall

Path repairs

Step and wall repairs

Redecoration of sections of railings

New entrance signs
Shrewsbury Park
New bins and benches

Major path refurbishments

New entrance signs
St Mary's Gardens
Path repairs

Wall repairs

New bins and benches

New entrance signs
Sunbury Street
Twinkle Park
Ball court remarked

Path repairs
Repairs to pond boardwalk

Floodlights repaired

Repairs to the wooden boundary

Bench repairs and new bins
A small amount of the funding has been set aside for minor maintenance works at other parks across Royal Greenwich.