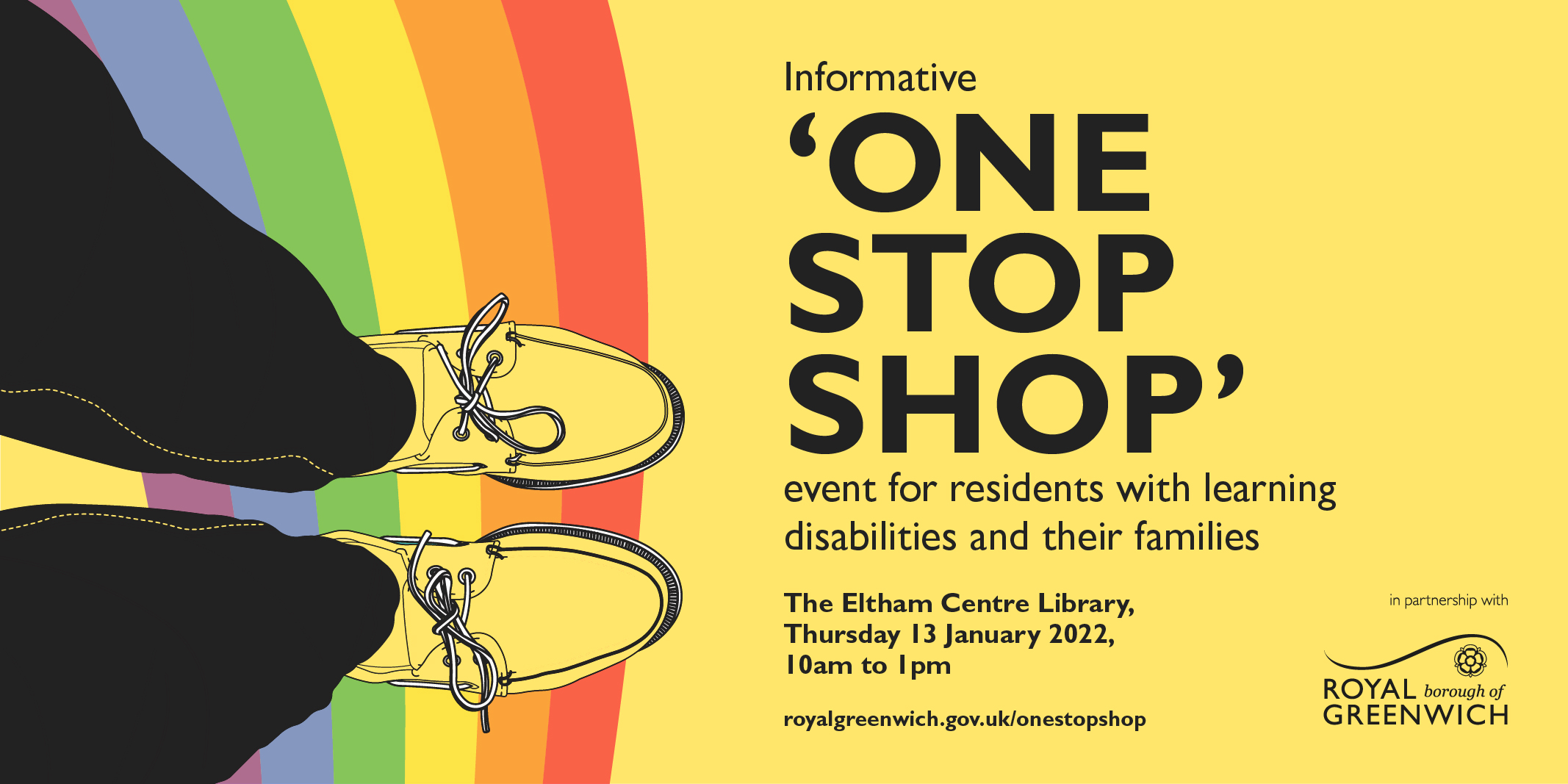 Date: 13th January 2022
Location: Eltham Centre Library
Time: 10:00 - 13:00
Cost: Free
An information for residents with learning disabilities and their families to get advice and hear more about the support and services available to them.
Come to a 'One Stop Shop' event for adults with learning disabilities, their families and carers.
Thursday 13 January 2022, 10am to 1pm
The Eltham Centre Library, Archery Rd, London SE9 1HA
Here, you will be able to find information on support and services available to you, and advice about questions you may have.
The event is hosted by residents and their families who were involved in the 100 Day Challenge, as well as the Royal Borough of Greenwich and voluntary, health and community sector organisations.
The 100 Day Challenge brought together residents and local organisations to co-produce ideas for improved day opportunities for people with learning disabilities in Royal Greenwich.