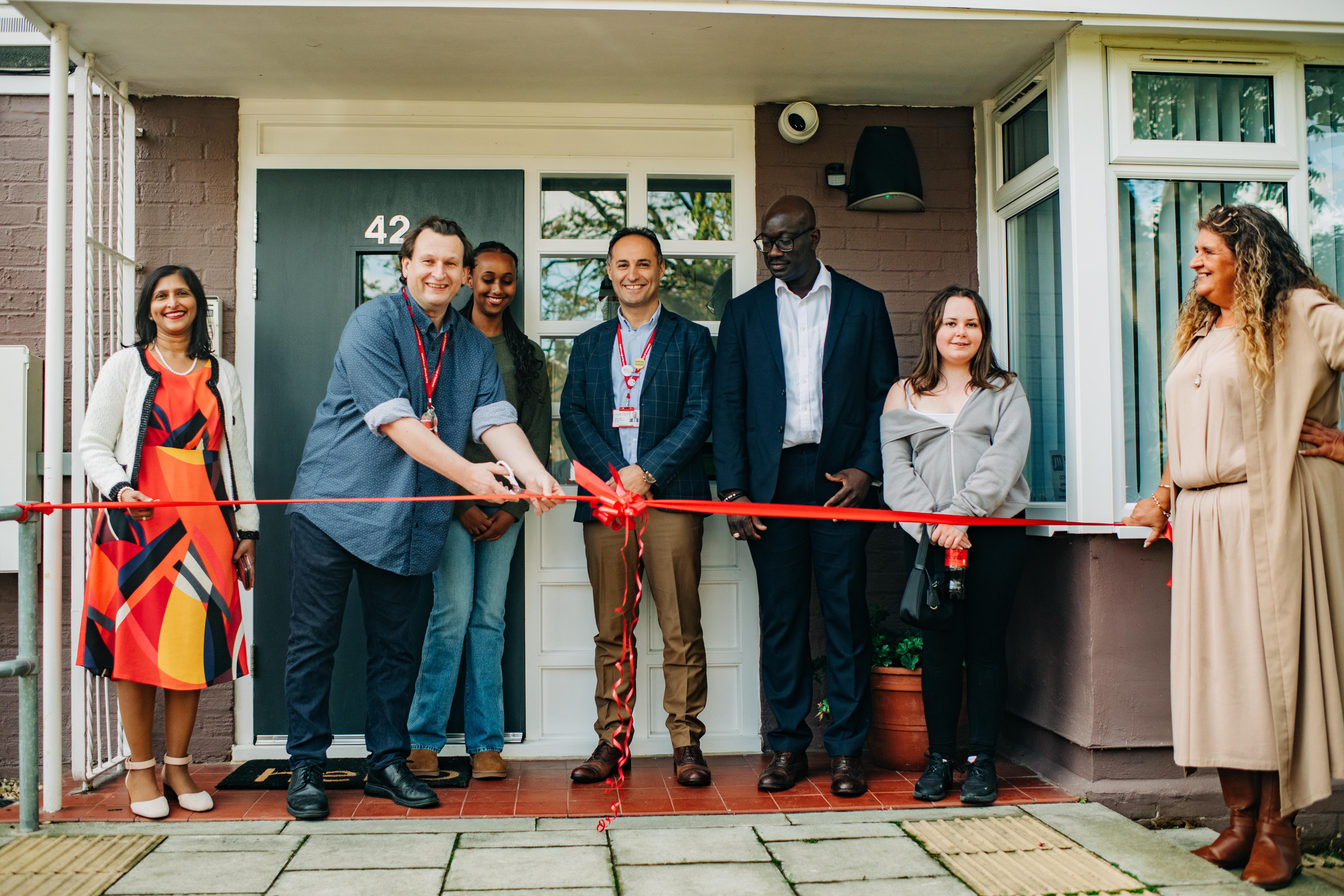 Published: Monday, 30th October 2023
A much-needed new children's home is opening for teenagers in care in Royal Greenwich.
Known as the AARRC (Adolescent Assessment Resource and Residential Centre), the new 'home away from home' will provide safety and support to young people who are unable to live with their families.
The ribbon was cut by Cllr Matt Morrow, Cabinet Member for Children and Young People, who said: "Children in care face extraordinary challenges from a very young age so we need to do everything we can to make sure they can reach their potential.
"The AARRC will be the closest thing to a home routine for teenagers who are unable to live with their parents. They will get all the love and support they need, in a friendly and safe environment.
"The stability that a children's home offers is so vital and I know that the impact of the AARRC will be felt for generations to come."
The new children's home will offer different placements depending on the young person's circumstances and children will be supported with personal care plans, designed with them and their families.
The Royal Borough of Greenwich already has one children's home within the borough that provides short to medium-term care for young people aged between 10 and 18 years old.
Residents can play their part in supporting young people in care by registering as a foster carer.