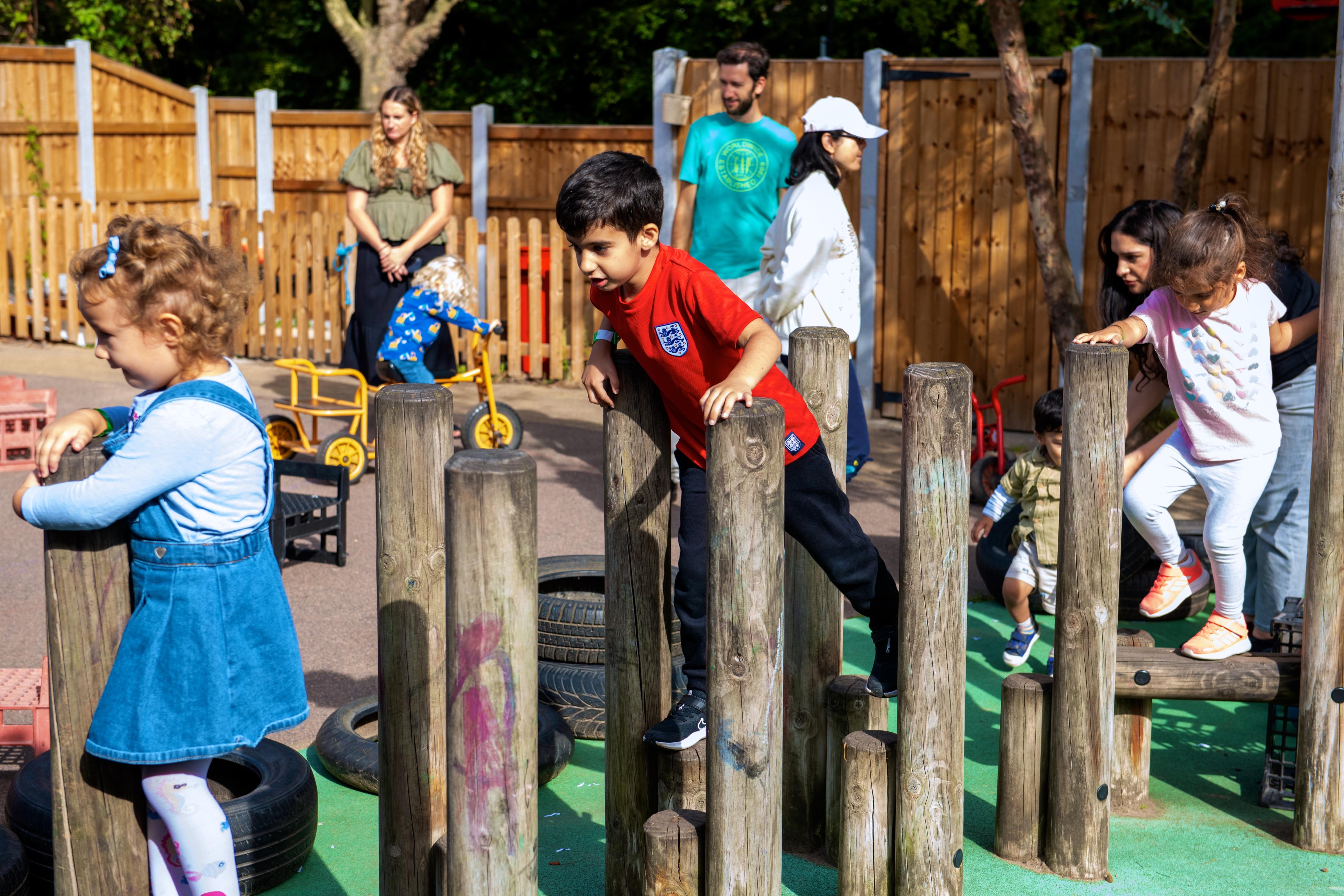 Published: Monday, 23rd October 2023
The Royal Borough of Greenwich has officially launched two new Family Hubs to help give parents and young people get the best possible start in life.
We're investing £4.1m into our Family Hub network to wrap up all help on offer for children, young people and parents - right from pre-birth right until 19-years-old (or older with SEND).
Councillor Matt Morrow, Cabinet Member for Children and Young People, said: "Our Greenwich mission is to make sure that every child has the very best start in life to reach their potential - and our Family Hubs network will play a massive part in that.
"There's so much support on offer for families, so much that it's sometimes easy to miss. Family Hubs put all that help in one place, making it easy for parents to get the help that they need, however and whenever they need it."
Family Hubs give parents the chance to ask questions, meet other families and speak with experts – all while children and young people learn, interact and have fun.
Storkway Children's Centre and Quaggy Children's Centre launched their new Family Hubs earlier this month.
A spokesperson for South Greenwich Children's Centres said: "As a charitable social enterprise, GLL are committed to improving the health and wellbeing of local communities - so we were delighted to host the launch of the South Greenwich Family Hub.
"The hub – staffed by our friendly professionals - will support local children and families to thrive in one of London's fastest growing boroughs."
Family Hubs have now opened at Storkway, Quaggy and Waterways Childrens Centres. A fourth hub will open at Brookhill Children's Centre in November.
Funding for Family Hubs comes from a Department for Education grant.