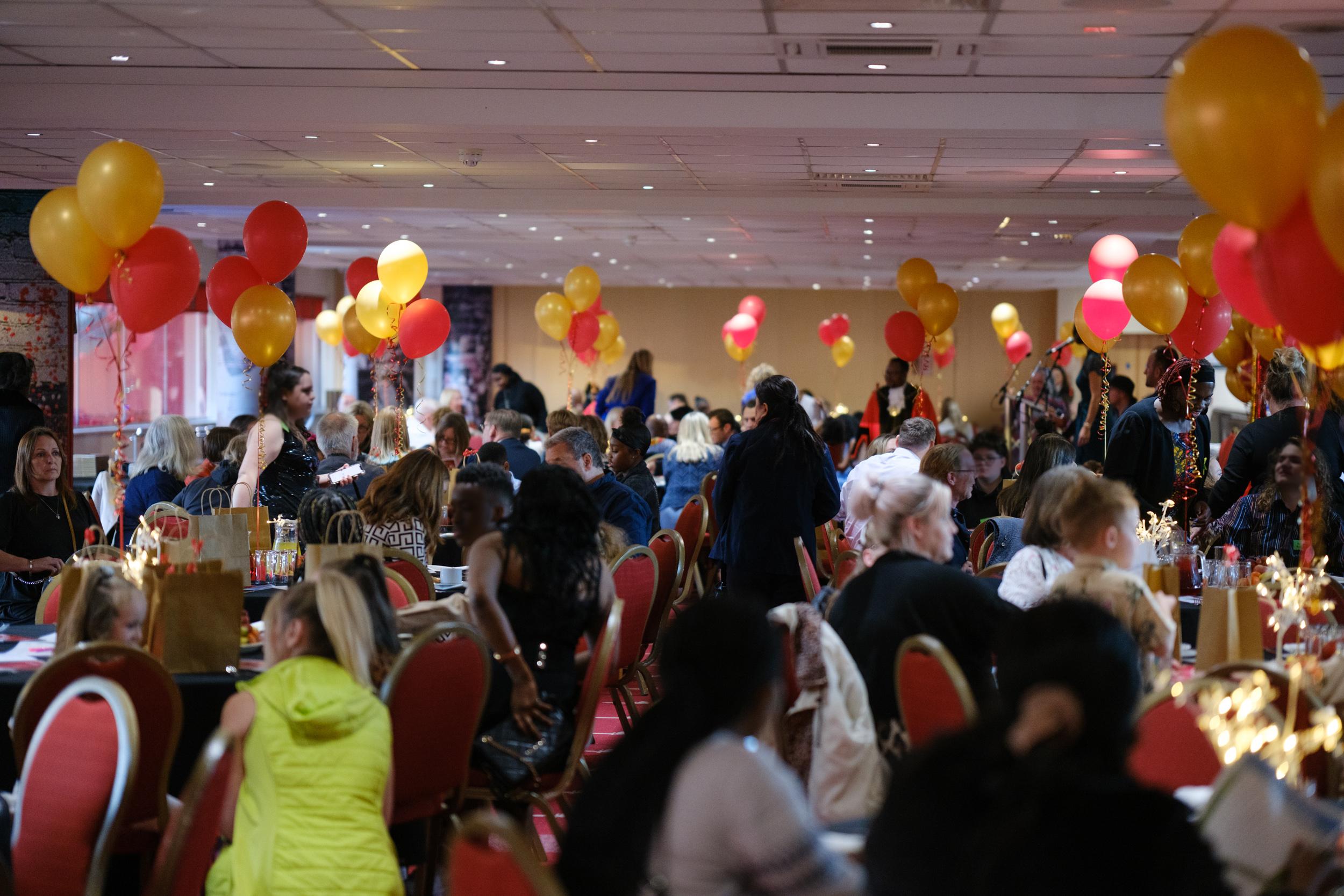 Published: Tuesday, 17th October 2023
The inspirational achievements of Royal Greenwich's children and young people in care have been recognised at the annual Children in Care Education Achievement awards.
This year's prestigious ceremony was hosted at The Valley, the Home of Charlton Athletic, on Friday 6 October.
The special evening heard stories of incredible maturity and resilience by young people in care, who face more challenges than many other young people but still achieve incredible things.
Awards were given out to students who have gone above and beyond in their education, working hard in school and impressing their teachers.
There were also special award winners for Sports Personality of the Year and Outstanding Achievement in the Arts, among others.
The evening was attended by Cllr Anthony Okereke, the Leader of the Council, along with Cllr Matt Morrow, Cabinet Member for Children and Young people and Cllr Dominic Mbang, the Mayor of Royal Greenwich.
Cllr Matt Morrow said: "Children in care never cease to amaze me. They show understanding and maturity that is way beyond their years, and this was a wonderful celebration of all that they have achieved this year.
"We heard about students who turned up every day to learn despite the challenges at home; we heard about young people who are planning to go on to university; and we heard about young people taking the first steps into the world of work.
"Children in care go through so much so young, so all these achievements and more should be recognize and celebrated. I hope they feel as proud as I do of their hard work and success."
If you could care for a local child consider becoming a foster carer at royalgreenwich.gov.uk/fostering