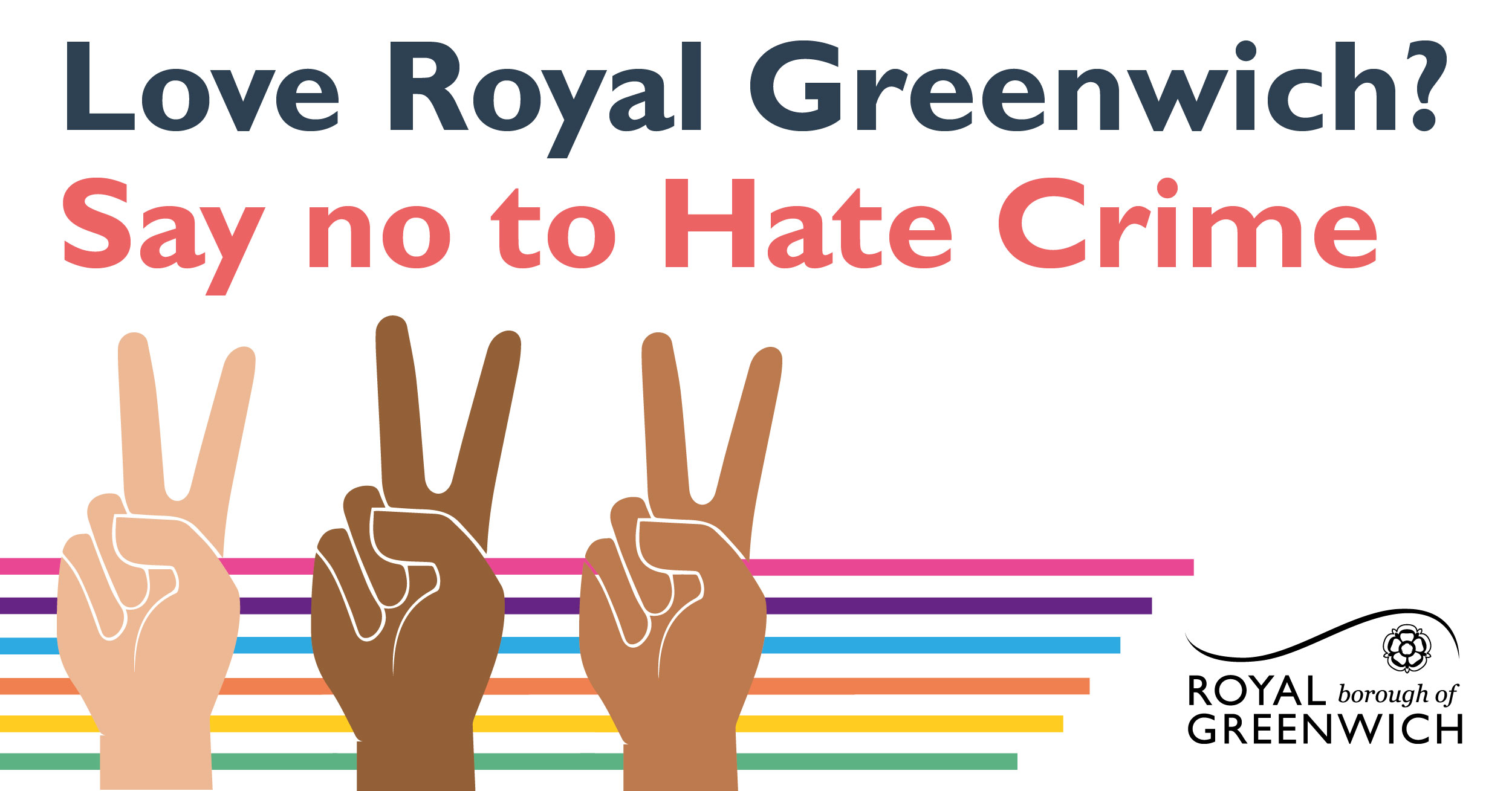 Published: Friday, 13th October 2023
We're supporting this year's National Hate Crime Awareness Week which runs from 14-21 October 2023.
Although the national week covers all forms of hate crime, including those related to someone's race, religion, disability, sexual orientation or transgender identity, every year the national organisers choose a particular theme to focus on. This year that theme is faith hate crime with a particular emphasis on standing in solidarity with those affected by antisemitism.
Councillor Ann-Marie Cousins, Cabinet Member for Community Safety and Enforcement, said: "The Royal Borough of Greenwich stands with National Hate Crime Awareness Week and we support all those impacted by hate crimes.
"In collaboration with our partners, including the police, we are fully committed to tackle hate crimes in Greenwich and implement proactive measures to prevent hate crimes from happening.
"We do not tolerate any form of hostility based on race, religion, disability, sexual orientation or transgender identity.;We celebrate and uphold diversity in our vibrant communities and foster a culture of unity and respect."
In Royal Greenwich, there will also be activities taking place during the week to raise awareness of hate crime and how residents can report it.
On Tuesday 17 October and Friday 20 October, 11am-3pm, at the Woolwich Centre Library you can test your knowledge on hate crime and find out what to do if you are a victim of hate crime or see anyone else experience it. There will be brochures and leaflets and you can speak to trained hate crime professionals.
On Wednesday 18 October, 11am-3pm our partners METRO/GAD and Greenwich Inclusion Project (GRiP) alongside council officers will host a community support event at the Woolwich Front Room. You can learn more about how to recognise a hate crime and how to report it, plus ways on how you or someone you know can get support from the council and partners.
If you have experienced a hate crime, or witnessed a hate crime happen, please report it to the police by calling 101. In emergencies always call 999. We also commission a 24-hour support helpline 0800 138 1625 called Stop Hate UK, where you can report incidents and get help.
For help and support please visit our hate crime webpage