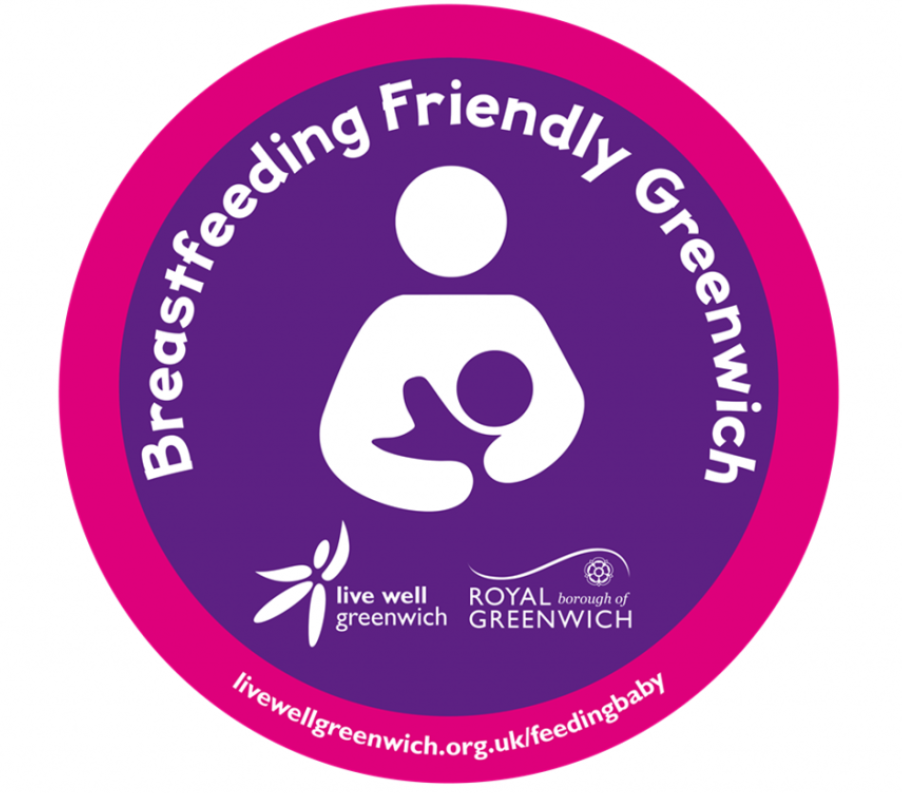 Published: Monday, 18th September 2023
For Breastfeeding Awareness Week (18 to 24 September 2023) the Royal Borough of Greenwich has put together some information about breastfeeding and where parents can find support in Royal Greenwich.
Seventy percent of babies in Royal Greenwich are having breastmilk at six to eight weeks, making our local mums some of the best breastfeeders in the country!
Breastfeeding offers both mum and baby protection from illnesses and breastmilk is tailor made to offer a baby the best nutrition. It is currently recommended that babies are exclusively breastfed for the first six months of their life, and that breastfeeding continues alongside solid foods until the baby is at least one year old. Breastfeeding is a way to build a close and loving relationship between mum and baby. You can learn more about the benefits of breastfeeding here.
Cllr Denise Scott-McDonald, Cabinet Member for Health and Adults' Social Care, said: "Royal Greenwich is a Unicef UK Baby Friendly accredited borough that supports everyone to meet their infant feeding goals. We are currently investing additional money from the Government Start for Life programme to support even more mums, both before and after they have their baby.
"You can find out about the support available at any of the 23 Children's Centres and Family Hubs in the borough."
Useful resources if you're already breastfeeding or thinking about it
Infant feeding drop-ins
Alderwood Children's Centre
Rainham Close, Eltham, SE9 2JH
Tuesdays: drop-in between 10 to 11.30am

Brookhill Family Hub
Brookhill Road, Woolwich, SE18 6UZ
Wednesdays: drop-in between 1 to 2.30pm

Quaggy Family Hub
Orchard Hill, Lewisham, SE13 7QZ
Fridays: drop-in between 12 to 2pm

Slade Children's Centre
Erindale, Plumstead, SE18 2QQ
Tuesdays: drop-in between 10 to 11.30am

Storkway Family Hub
Ridgebrook Road, Kidbrooke, SE3 9QX
Wednesdays: drop-in between 10am to 12.30pm

Waterways Family Hub
Southwood Road, Thamesmead, SE28 8EZ
Thursdays: drop-in between 10am to 1pm
There is also a café on site where you can meet other families and feed your baby
These drop-ins are staffed by the infant feeding specialists within Bromley Healthcare Health Visiting service.
For any advice or support on infant feeding, pop into any one of our 23 Children's Centres and Family Hubs across the borough, find your nearest one.