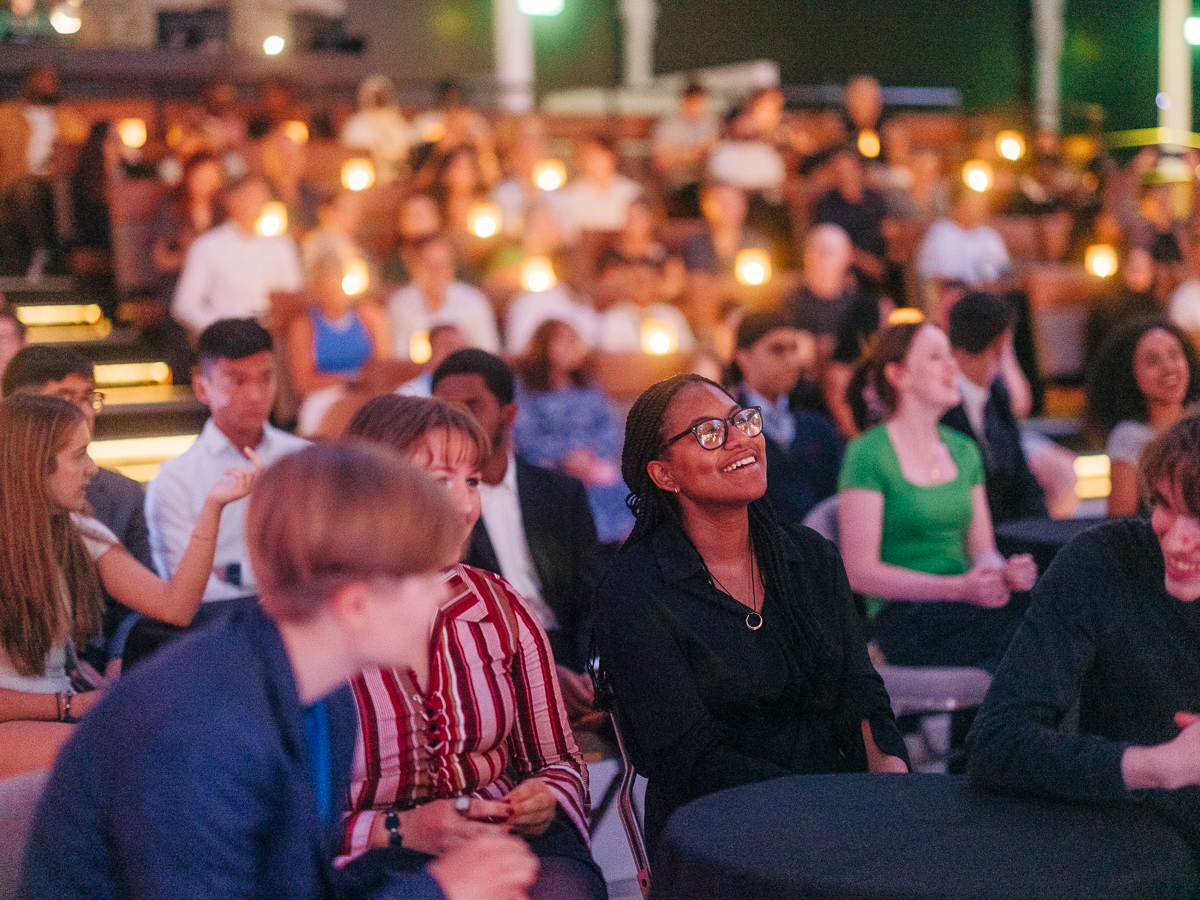 Published: Thursday, 7th September 2023
Greenwich's highest achieving young people have been honored at the Council's first ever Great in Greenwich Awards evening.
Schools were invited to nominate students who achieved great things in their GCSE, A Level and BTECs to attend the special ceremony hosted at Woolwich Works.
Teachers and families proudly watched on as students were awarded with certificates to recognise their incredible exam results.
A selfie-fest followed as students showed off their awards with their friends and families for the cameras.
Councillor Matt Morrow, Cabinet Member for Children and Young People, said: "I know our Great in Greenwich award winners have so much going on, either packing to go off to university or settling into sixth form, so it meant a lot that they took a well-earned break to celebrate at Woolwich Works.
"There was an overwhelming sense of pride in the room – pride from families, teachers and students themselves.
"This generation had a school experience unlike any before, and their recent exams were the first to be graded according to pre-pandemic marking, which is tough because the world is a very different place now.
"The fact that they have achieved everything they have in such trying circumstances is quite simply, remarkable. I hope they are as proud as I am of their achievements!"
Councillor Anthony Okereke, Leader of the Royal Borough of Greenwich, added: "We are so proud of all our local students. Getting through school is an achievement in itself, let alone smashing exams and getting the grades.
"I'm in no doubt that the class of 2023 are going to go on to do amazing things. Whether they want to start a business, or be a doctor, or be an artist – they're proof that a great future starts in Greenwich."