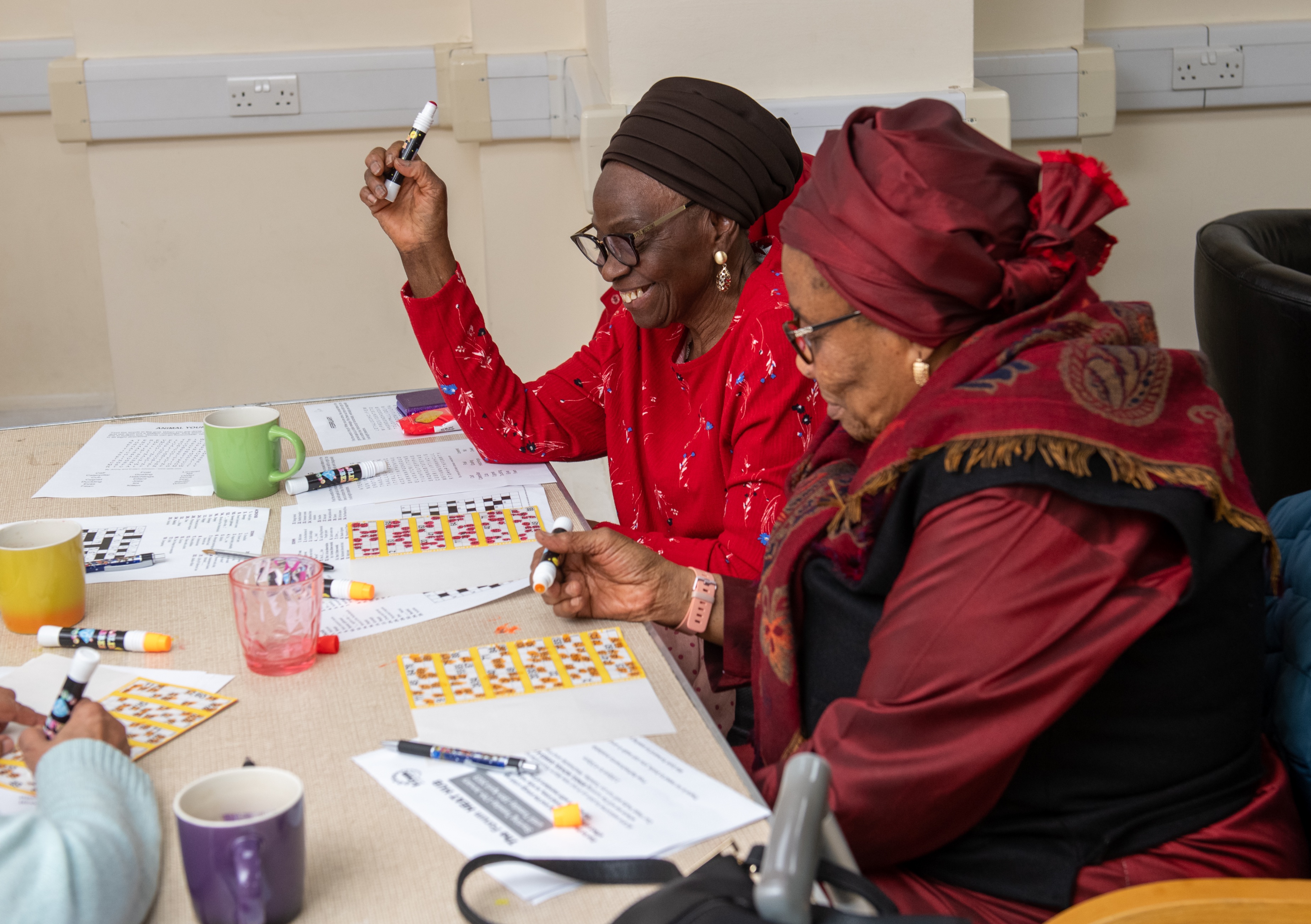 Published: Tuesday, 22nd August 2023
We are pledging £100,000 Greenwich Supports funding to local community groups to open Welcoming Spaces for residents who face social isolation and rising fuel bills during the cold and dark months.
This forms part of the larger £10 million investment into Greenwich Supports, focusing our efforts to tackle the cost of living crisis by supporting our most vulnerable residents.
Last winter, local grassroot groups and community centres were asked to open their doors to create Warm Spaces as part of the Greenwich Supports pilot funding programme. We've listened to resident feedback and have adapted our approach to better suit the needs of the wider community. This year, we will go beyond just a warm space to be during the day by offering free activities, refreshments, WiFi and the opportunity to access support for residents struggling with rising costs.
Councillor Anthony Okereke, Leader of the Council said: "We are proud to be able to offer £100,00 in Greenwich Supports funding to help community centres and grassroot organisations open Welcoming Spaces in time for winter. Through this funding will be able to continue co-operative working within local communities, as well as helping new schemes establish themselves for the first time.
"While we are all too aware of the financial struggles many are facing with rising fuel bills, key findings from our cost of living campaign show that connecting residents to support systems and access to good advice is just as important as financial support in allowing them to improve their situation."
Councillor Mariam Lolavar, Cabinet Member for Inclusive Economy, Business and Skills said: "A key focus of our Greenwich Supports funded Welcoming Spaces is to give residents a friendly place they can go to meet new people. Our borough is blessed with a fantastic sense of community, but not everybody finds it easy to make new connections – that's where Welcoming Spaces come in.
"We hope by funding initiatives like these we can tackle loneliness, improve mental health and wellbeing and create strong bonds within our communities so that we can meet their needs and address challenges together."
To be eligible for funding, you need:
access to a venue, with enough room for a minimum of 15 visitors at any one time
minimum of six hours per week of Welcoming Space provision
an activity or event throughout the week that is suitable for the attendees of the Welcoming Space
good heating, seating, free Wi-Fi, plug sockets and light refreshments (e.g., drinking water, hot and cold drinks, fruit)
advice or support on offer, or willingness to welcome advice and signposting services by LiveWell Greenwich.
To support applications for funding, two workshops will be hosted with the support of MetroGavs (Greenwich Action for Voluntary Service).
Workshop 1: 2pm to 3pm 6 September
Workshop 2: 10.30 to 11.30am on 7 September
Download our application form and find complete guidance at: royalgreenwich.gov.uk/apply-welcoming-spaces
The deadline for applications is Wednesday 20 September.
Need more support? Email Cost-of-Living@royalgreenwich.gov.uk