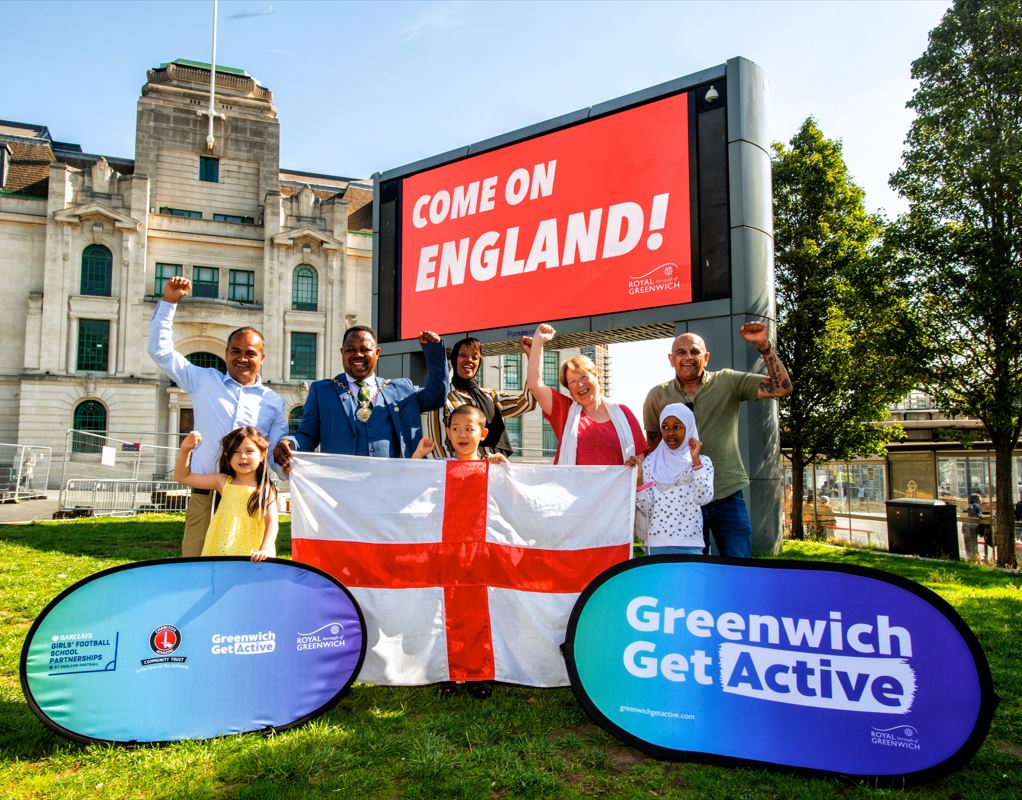 Published: Friday, 18th August 2023
Has the England women's team World Cup performance got you feeling inspired? Release your inner Lioness by getting involved in football in Royal Greenwich.
Whether you're the next Chloe Kelly or Mary Earps, or just want to have some fun and get active, there's something for everyone.
Councillor Adel Khaireh, Cabinet Member for Equality, Culture and Communities, said, "Football is a brilliant way to get active, meet new people and boost mental wellbeing. The Council are committed to making sport and physical activity accessible to all through our Greenwich Get Active community programmes, supported by GLL and other local partners.
"We're working hard to deliver more football sessions across the borough for underrepresented groups, such as women and girls.
"It's so important that young people see themselves represented in sport. Some of our very own Charlton Women's players have taken to the pitch for England over the years. Casey Stoney, Eniola Aluko and Pauline Cope to name but a few.
"And there's no doubt that seeing women's football on an international stage, and the success of the Lionesses, will inspire generations from all genders and backgrounds for years to come."
There are a host of sessions across the borough for people from all backgrounds to get involved with, both for fun, and competitively. Find your nearest football sessions here.
The borough is also home to over 100 parks and open spaces, perfect for a casual kickabout with friends of family. You can even borrow a football from any of our 12 libraries across the borough free of charge using your library card.
Basketballs, rugby balls and netballs are also available from Eltham, Greenwich and Woolwich Libraries, and Charlton Library loans out cricket equipment that can be used at the new artificial wicket at nearby Charlton Park.
If football doesn't take your fancy, there are plenty of other ways to get active in your local area. GLL run a community activity programme, which offers fun and accessible opportunities for residents of all ages and abilities. Find out more here.
Visit greenwichgetactive.com to find other activities near you.