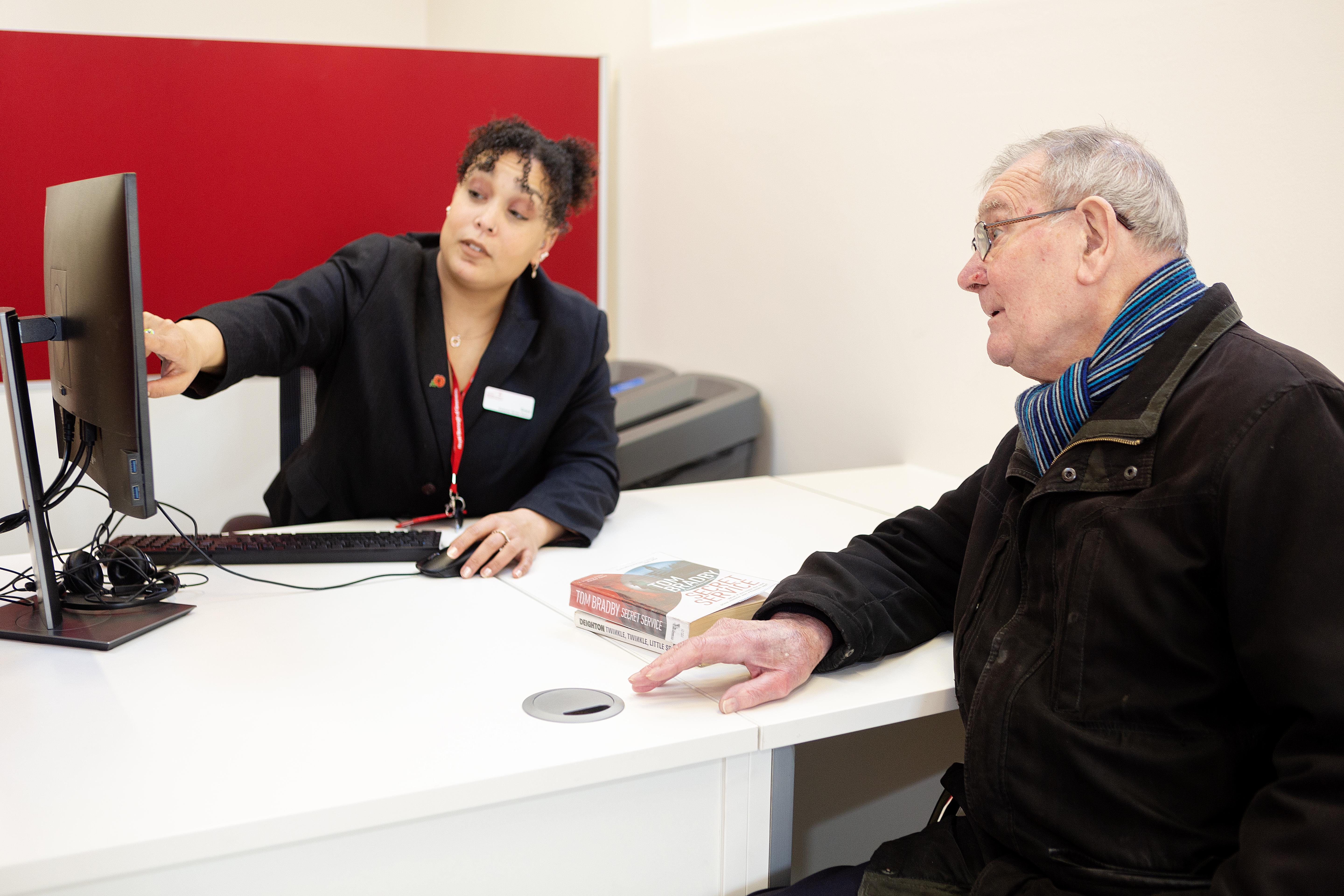 Published: Tuesday, 15th August 2023
The Government will be changing the way working age residents receive benefits over the next few years, but our teams are on hand to support anyone who needs help making the switch.
Residents who are currently on the old system, known as legacy benefits, will be transferred to Universal Credit between August 2023 and 2029. For each resident, the process begins when you receive a Managed Migration Notice from the Department for Work and Pensions (DWP). You do not need to move to Universal Credit before this time.
With more than 2million people on legacy benefits, changes will be made slowly to ensure that residents still receive the support they need. Once a resident receives their notice, they will have three months to make the switch, or benefit payments will stop. The switch will mean that some residents get an increase to their benefits but because of the Governments benefit cap, some residents will receive less. Contact our team to get free advice on your situation.
Councillor Mariam Lolavar, Cabinet Member for Inclusive Economy, Business and Skills said: "Our team will be on hand to help residents understand what the changes will mean as well as finding the best time to switch.
"We can check whether you are missing out on other benefits and give advice on all the support we have available. We urge you to speak to us once you have received the Managed Migration Notice so we can advise you about your specific situation.
"We also understand that some residents may need more than three months to make the switch, if this is the case, the Council can request an extension from the Department of Work and Pensions before the deadline date, ensuring you still receive payments while we work to support you through the process."
The following legacy benefits will be moved to Universal Credit by 2029:
Income-related Employment and Support Allowance
Income-based Jobseeker's Allowance
Working Tax Credit
Child Tax Credit
Income Support
Housing Benefit.
The first residents to be contacted will be those receiving Tax Credit only, this move should be completed by 2024. Staggering the move, means those claiming both tax credits and other legacy benefits will be moved by 2025.
The final move will be for residents on Employment and Support Allowance (ESA) and ESA/Housing Benefit which will take place by 2029.
Self-employed people claiming tax credits will also be moved to Universal Credit, we will be able to offer more clarity on how this will affect individuals given Universal Credit's complex rules on self-employed income and requirements from the Jobcentre.
How can you contact us?
You can phone Welfare Rights on 020 8921 6375 between 10am and 1pm on Mondays, Wednesdays, Thursdays please select option one. Our voicemail is checked regularly.
You can also fill in our contact form to request a callback.