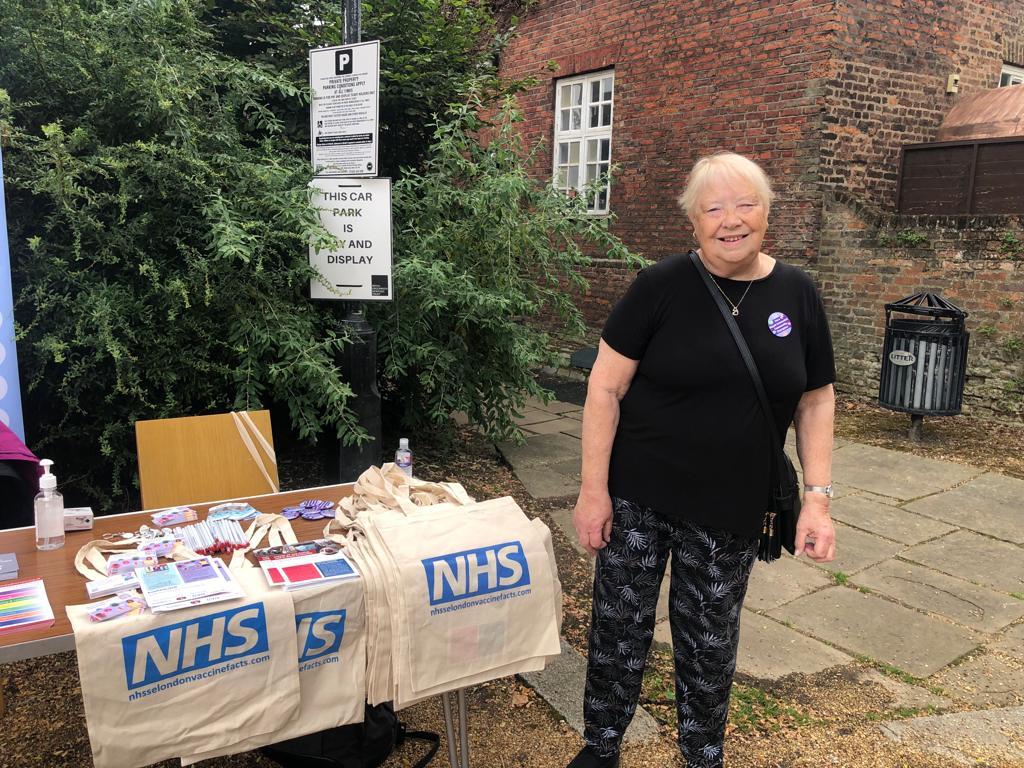 Published: Friday, 26th May 2023
A new initiative has been launched to strengthen Royal Greenwich communities and provide opportunities for positive change by backing local ways to volunteer, repurpose and donate.
Coinciding with Volunteer Week, we launched Community Supports Greenwich to make it easier for residents to find opportunities to give back to their community.
Through the work of Greenwich Supports, our cost of living campaign, and the Cost of Living Taskforce, we pledged to get more residents volunteering.
Our local partner Volunteer Centre Greenwich already works with local organisations to connect willing volunteers with charity and community groups who need a hand.
There are volunteering opportunities across Royal Greenwich and the surrounding areas - from fundraising for Greenwich & Bexley Hospice by selling items on Ebay, to calling someone who is isolated and could use a friend.
Councillor Anthony Okereke, Leader of the Council said: "We are proud to launch this initiative which will have a direct impact on local communities. Community Supports will show how willing our residents are to step up, even if just for one hour a week.
"Alongside the extensive work the Council is doing to support people through hardship, we hope to encourage a 'communities supporting communities' approach, allowing those who can, to give back. There is so much that we can do to support our neighbours and wider community and its time we step up to the challenge."
In the following weeks, the Council will roll out further partnerships to encourage togetherness within the community.
So why not make an impact in someone's life, help tackle loneliness and do something worthwhile with your free time.
Find out more at vcgreenwich.org.uk/
If you'd like to sign up to be a Community Champion, visit: royalgreenwich.gov.uk/community-champions