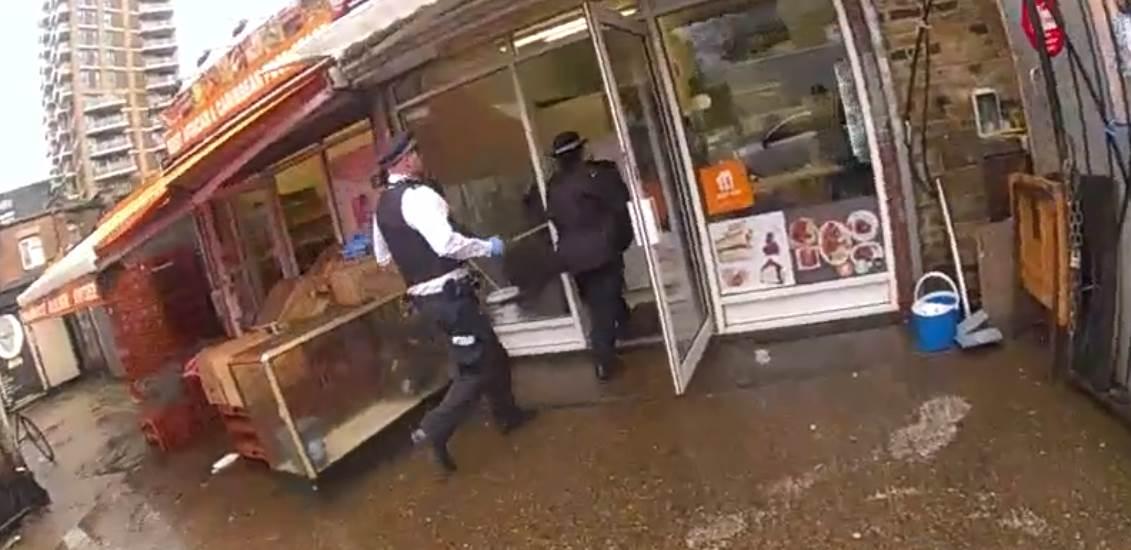 Published: Tuesday, 23rd May 2023
Four people have been arrested and over 100 bags of cannabis seized following a raid of Dvine Cakes and Food in Woolwich.
Police officers from Woolwich's Integrated Enforcement team conducted a warrant of the premises following crucial intel from the Council's Safer Spaces team and the local community.
The drugs, which had an estimated street value of £2,500, as well as £2,000 in cash and multiple mobile phones, were found stashed throughout the premises.
It quickly became clear that the business was not being run as a bakery at all: there was no evidence of food or preparation areas, and the drinks found in the fridge were out of date.
A three-month Closure Order has been granted by Bexley Magistrates, due to the anti-social and criminal behaviour taking place at the premises.
Councillor Ann-Marie Cousins, Cabinet Member for Community Safety and Enforcement said: "I'm incredibly proud of the teamwork between the Council and the Police, not to mention the bravery of members of the public, who all provided the vital information to make this warrant happen.
"The success of this warrant and our community engagement activities show we are serious that there is no place for drugs in Royal Greenwich."
PC Lauren Paczensky, who led the operation, said: "This is an area that officers have dealt with relentlessly for over two years and we've been working closely with the Council to try and piece together where these drugs were being dealt from and stored.
"There have been numerous complaints from members of the public and local businesses which have been affected by anti-social behaviour and violence because of the drug dealing in the area.
"I want to thank the public who have come forward in their numbers with information that has made this operation possible."
You can report crime anonymously through Crimestoppers. Visit their website for more information: crimestoppers-uk.org