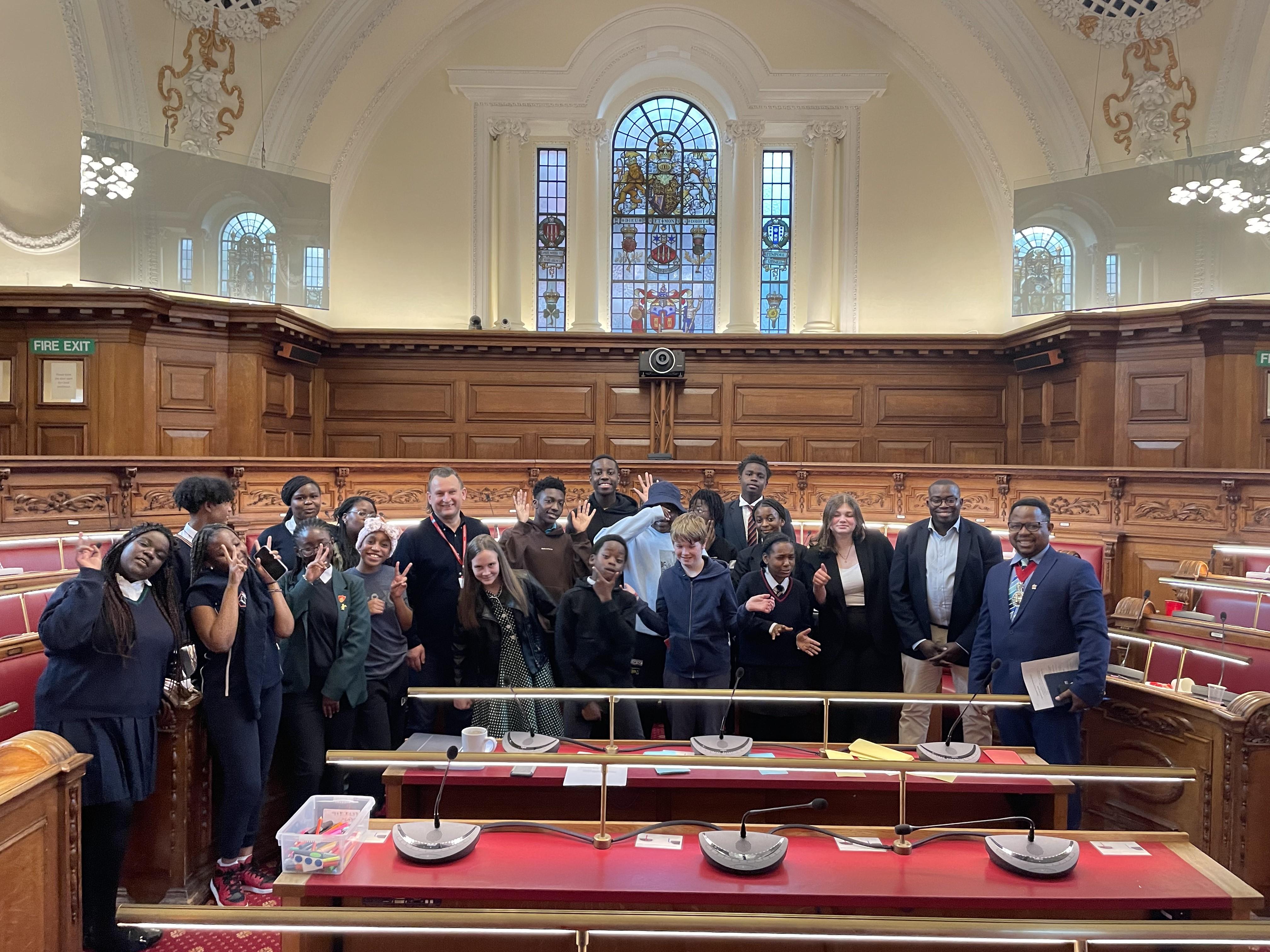 Published: Tuesday, 9th May 2023
Royal Greenwich's next generation of politicians took to the Town Hall last week to present their ideas for change.
Members of the Greenwich Young People's Council (GYPC) took on Cllr Anthony Okereke, the Leader of the Royal Borough of Greenwich, and Cllr Matt Morrow, Cabinet Member for Children and Young People at a session in the council chambers.
Young people have told us that their priorities over the next year will be food, poverty and the cost of living; mental health and wellbeing; safety, crime and inclusion; school, education and life skills; and spaces for young people and the environment.
The aspiring decision-makers debated and discussed with councillors to come up with ideas for their annual manifesto, which will be consulted on in the coming months.
Split into five working groups, the young councillors carried out a Dragons' Den style pitch to Cllr Okereke, Cllr Morrow and Cllr Mbang, the Deputy Mayor, getting feedback on their proposals.
Cllr Morrow said: "It's always a pleasure to invite young people to the Town Hall and to hear what matters to them. The Greenwich Young People's Council are an impressive group of young politicians, with big ideas to make the lives of other young people better. I can't wait to see what their final manifesto looks like and I look forward to working with them to deliver on their priorities."
Cllr Okereke added: "The GYPC is a great platform for young people to have their voices heard, and this session was really engaging for us all. The GYPC already have some big plans for the next year, and I can already tell that once they're done consulting on their manifesto they're going to work hard to make their ideas a reality."