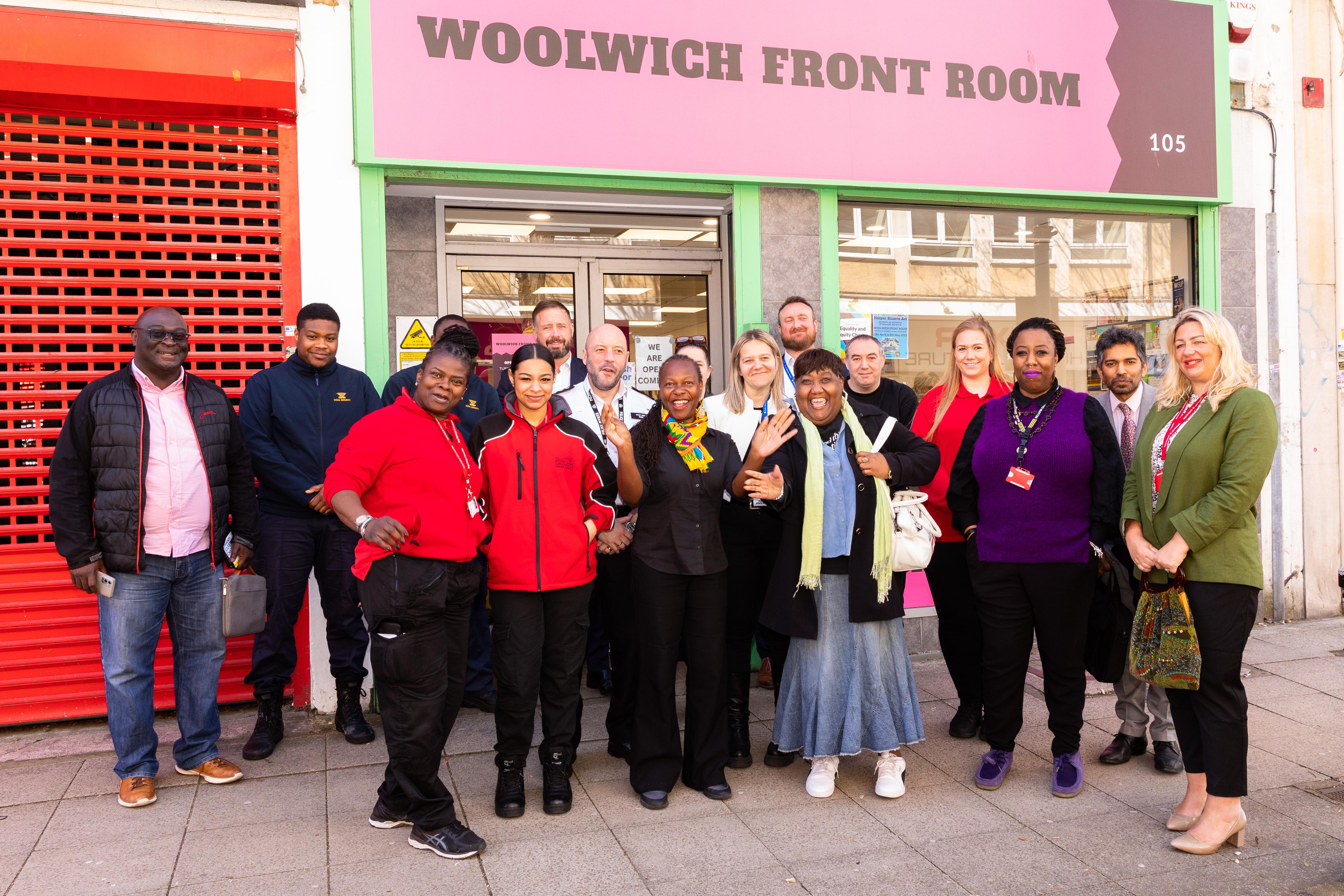 Published: Friday, 14th April 2023
The Royal Borough of Greenwich has launched a new scheme to combat crime including anti-social behaviour, violence and burglary, by supporting local businesses across the borough.
The new Business Crime Reduction Partnership (BCRP) will be delivered by The Safer Business Network, an award-winning organisation which works with 13 councils and over 2,000 businesses in the Capital.
The BCRP will see the Council, local businesses and the police working closely together to keep our streets safer for everyone and our town centres thriving. We have invested £70,000 to fund 18 months of support for the business communities in Woolwich, Eltham, Plumstead, Abbey Wood and Greenwich.
There are currently 22 Royal Greenwich businesses signed up to the scheme including big franchises like Boots, JD Sports and McDonald's, as well as smaller local premises.
The Council has been engaging with businesses and residents over the past year, listening to their concerns about crime and anti-social behaviour, and how this is affecting communities.
Using local crime data and community feedback, a number of schemes have been launched to tackle violence and reduce crime – including the BCRP scheme.
The BCRP, which has been proven to help reduce crime including anti-social behaviour and burglary, gives Royal Greenwich businesses the tools, support and training they need to deter known offenders.
By sharing intelligence and data between organisations, businesses will be able to better protect themselves from crime, cyber fraud and terrorism, while providing support to local residents who may need help.
Councillor Ann-Marie Cousins, Cabinet Member for Community Safety and Enforcement said: "We know the struggle of fighting crime alone, the frustration of 'nothing ever happens' and the acceptance of behaviours that shouldn't be accepted. Our BCRP will work to help and support businesses by equipping them with the tools and the knowledge to be part of the change."
"The BCRP will also help us to improve trust and confidence in the police, while tackling violent crime and bringing perpetrators to justice."
Mariam Lolavar, Cabinet Member for Inclusive Economy, Business and Skills, said: ""We want our residents to feel safe, shop local, and feel like they can explore the amazing town we have, from Abbey Wood's independent shops to Plumstead's and Eltham's high streets."
"By pooling all of our expertise together, we are able to increase our understanding of issues facing businesses in terms of crime, while targeting offenders and those responsible for antisocial behaviour."