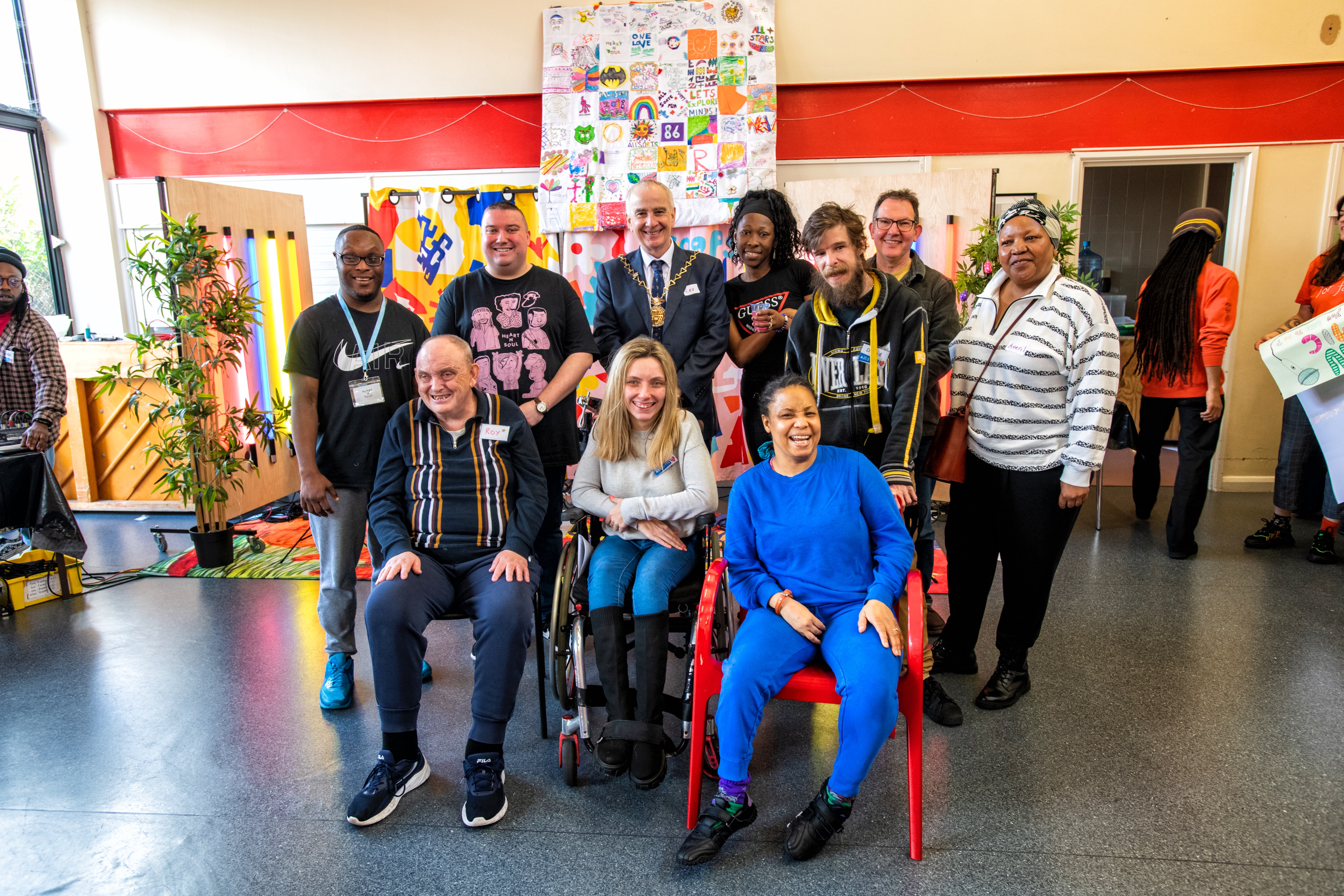 Published: Monday, 3rd April 2023
Heart N Soul comes to Royal Greenwich.
In collaboration with the award-winning creative arts charity Heart N Soul, the Royal Borough of Greenwich welcomes Allsorts to the borough. Allsorts is a project lead by Heart N Soul encouraging adults with learning disabilities to get creative at an interactive workshop.
Families were invited to Sherard Road Day Opportunities Centre on Thursday 30 March, to the initial launch of the project to have fun, connect with fellow residents and try new activities. The six-hour session includes lip-syncing, puppet making, block printing and time to stop for lunch in a safe and supportive environment.
Councillor Denise Scott-McDonald, Cabinet Member for Health and Adults' Social Care said: "This new project has transformed Sherard Road Day Opportunities Centre into a space allowing learning disabled residents to spend time with their community while being giving the tools they need to help them, their family members and friends to support them to be as independent as possible and live a fulfilling life"
Mark Williams the CEO and Creative Director of Heart N Soul, said: "Heart N Soul are delighted to be working in partnership with Sherard Road to share and further develop ways of going deeper with how genuine creative co-production can transform both a community space, and the people who could use that space.
" We hope people feel the benefits of being more connected and confident. I'm looking forward to continuing to experiment together to make this a different way of working better together."