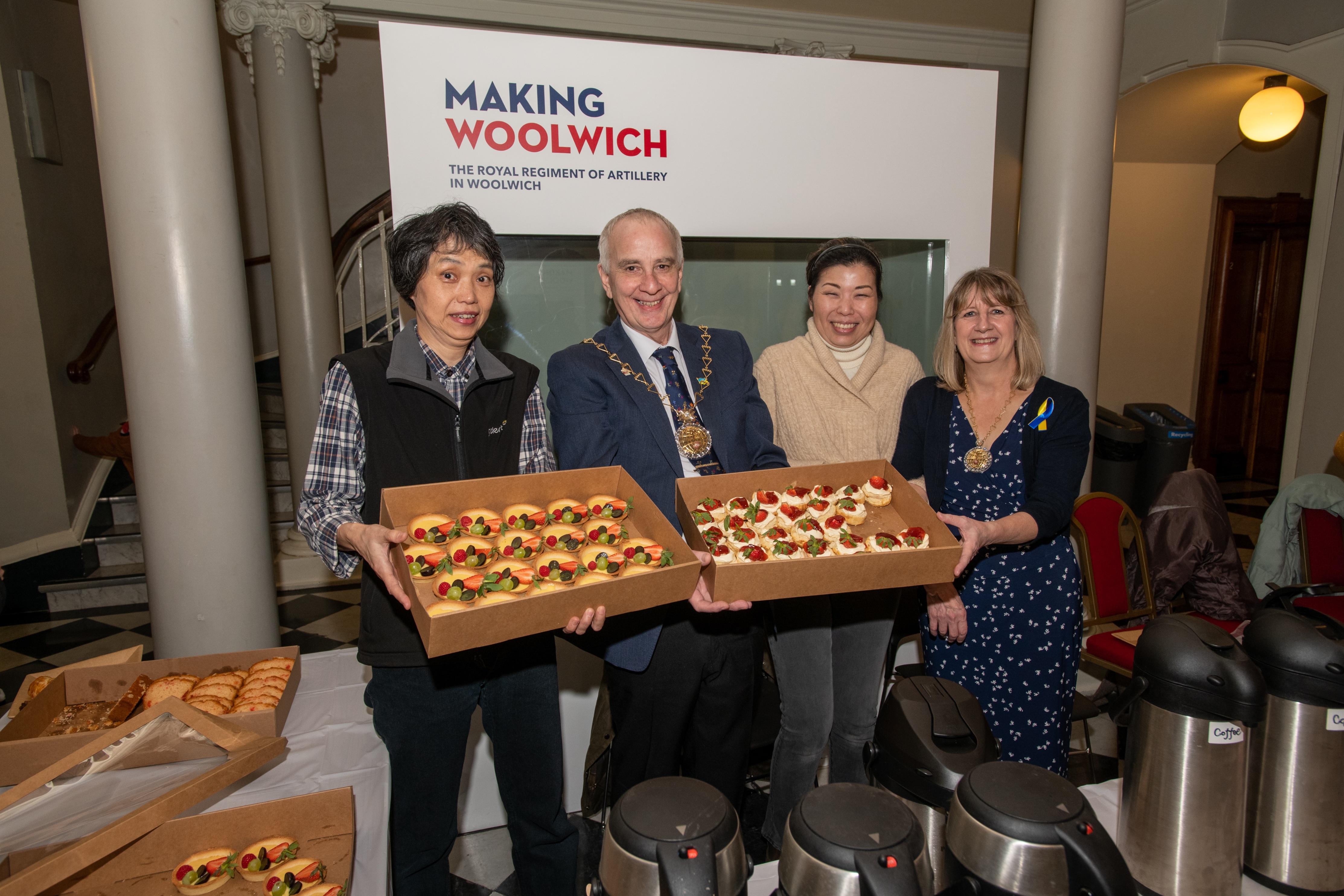 Published: Friday, 31st March 2023
To mark the first anniversary of the Homes for Ukraine resettlement scheme, we invited guest, hosts, residents and organisations in the borough to celebrate the success of the scheme one year on.
Together we recognised the incredible kindness and generosity of all hosts and communities across Royal Greenwich, who have welcomed Ukrainians to our community.
Since Homes for Ukraine started Royal Greenwich has welcomed almost 700 people to the borough with an additional 600 people planned to arrive to us by 2024. The scheme has made a significant impact on the lives of many who have been affected by the conflict in Ukraine and has provided a means for thousands of families to find a place of safety and refuge, as well as hope and a sense of community for those who have lost so much. 
Attendees were invited to view a collection of children' and adults' artwork and enjoyed singing and dancing performances by children and the Blackheath Conservatoire Choir. Councillors Anthony Okereke, Leader of the Royal Borough of Greenwich, Mayor Leo Fletcher and Denise Scott-McDonald were among those who joined in the celebrations, alongside many of the hosts and guests from the borough.
Councillors Anthony Okereke, Leader of the Royal Borough of Greenwich, said:
"As a community we are continuing to find ways to support the people of Ukraine, especially those we have welcomed into our community so far. We also want to recognise the strength and resilience of our Ukrainian guests.
"Over the past year we have seen the goodwill of all hosts and communities as they continued to provide support to the people of Ukraine and commend them for their incredible kindness and generosity. The ongoing situation in Ukraine continues to shock us across the borough. As we look ahead to another year with the Homes for Ukraine scheme, we reaffirm our pledge to welcome and support those arriving to the borough and continue to stand in solidary with the Ukrainian people."
Councillor Denise Scott-Mcdonald, Cabinet Member for Health and Adult services, said:
"The ongoing support from organisations and individuals who have helped our guests get access to the right services and support has been nothing short of remarkable. All we have achieved over the past year would not have been possible with their continuing support of those who have opened their homes, gave their time and showed compassion to those in need of a safe space to live.
"While there remains a long road ahead, in this moment we would like to join together with residents of Royal Greenwich to recognise our hosts and guests, and the important work the Homes for Ukraine programme has achieved to provide critical assistance to families affected by the ongoing conflict in Ukraine"
The war in Ukraine has now entered its second year, and the need for support and compassion for those displaced by the conflict has not changed. We continue to call on Royal Greenwich residents who feel they are able to offer support, including by signing up to become a host under the Homes for Ukraine scheme, can continue to sign up via the GOV.UK website or by visiting royalgreenwich.gov.uk/ukraine-support