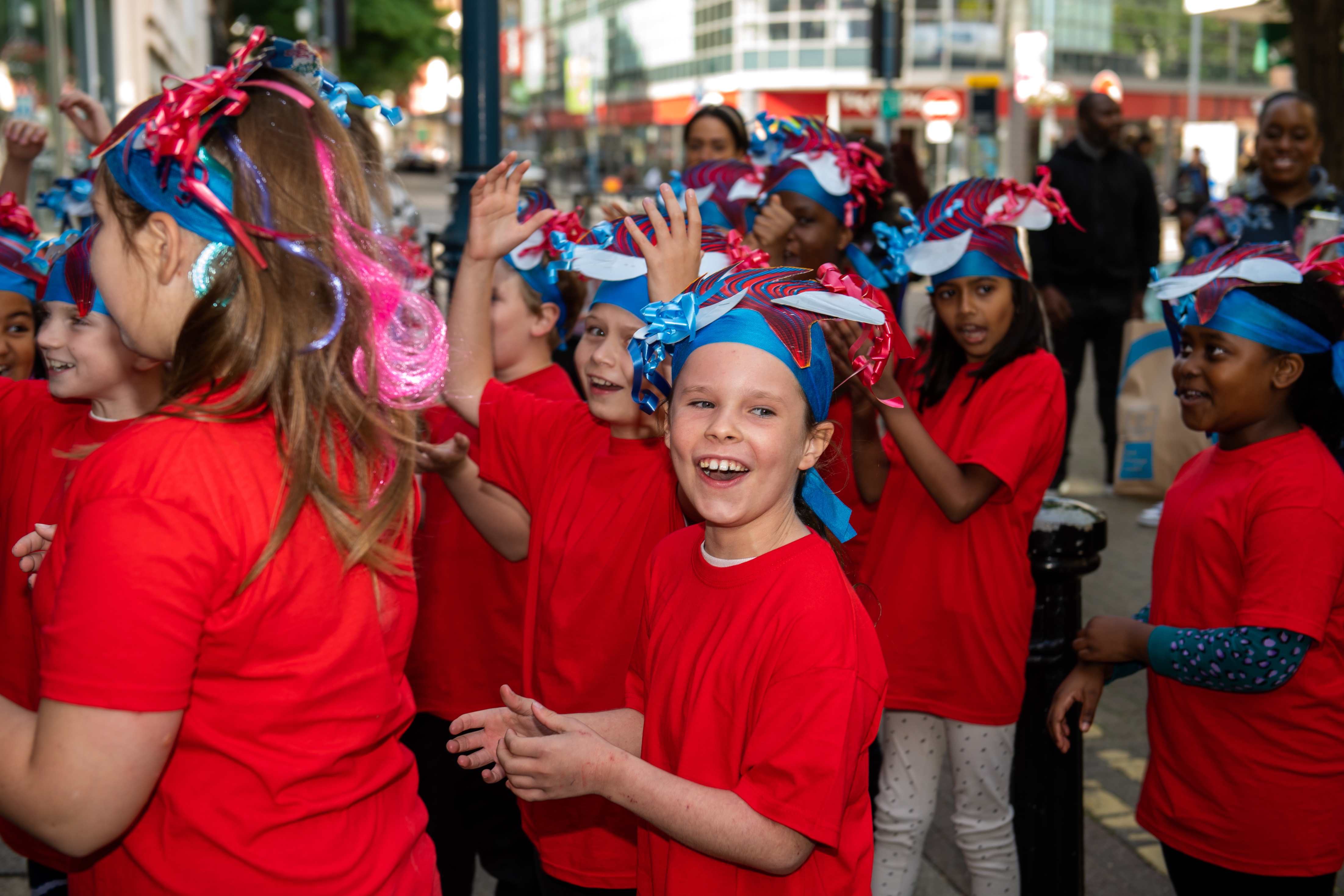 Published: Wednesday, 29th March 2023
This year's programme of free Royal Greewich Festival events kicks off this June.
From festivals and workshops to performances and activities, Royal Greenwich Festivals bring free, inclusive events to all corners of the borough.
Cllr Adel Khaireh, Cabinet Member for Equality, Culture and Communities said: "Royal Greenwich Festivals brings our communities together to enjoy cultural activities and performances right across our borough.
"At a time when many of our local arts and culture organisations are still feeling the effects of the pandemic, we're proud to be supporting their recovery through our funding programme. The events they deliver inspire and entertain and are a showcase of their amazing work. It's so important to support our local organisations who provide employment and opportunities to residents of the borough as well as contributing to our creative economy.
"This year we have a brilliant range of local organisations on board who reflect the diversity of our residents. Events will be taking place in every corner of Royal Greenwich, so bring the family along and enjoy free, world class events on your doorstep this summer!"
With five festival providers and events across the summer, there's something for everyone.
Emergency Exit Arts | FoxPark
A giant walkabout fox puppet will be welcomed to five locations across the borough, inviting residents to proudly introduce it to their community. Events will also include a host of creative making workshops, activities and interactive performances.
Festival.org | Greenwich+Docklands International Festival
The Greenwich+Docklands International festival will wow audiences with a two week programme of spectacular events. Bringing experiences and performances from across the globe to Royal Greenwich, year after year, the festival entertains local residents as well as drawing visitors from across the UK.
Greenwich Dance | Summer in the Park
Greenwich Dance will present a series of dance-themed outdoor summer sessions and picnic events, throughout June and July. They will include showstopping performances, workshops and participatory events for all the family.
TARU Arts| Woolwich Carnival 2023
Woolwich Carnival is an annual celebration of community and culture in September, where residents come to celebrate the borough's diversity. Expect music, dance and workshops throughout the day in General Gordon Square and a finale parade around the town centre in Woolwich.
Tramshed Arts | Greenwich Family Arts Festival
The Greenwich Family Arts Festival brings activities to all corners of the borough throughout July. These include outdoor theatre, workshops, participatory experiences, cultural storytelling and dance activities that everyone can join in with.
Stay tuned for more exciting announcements.