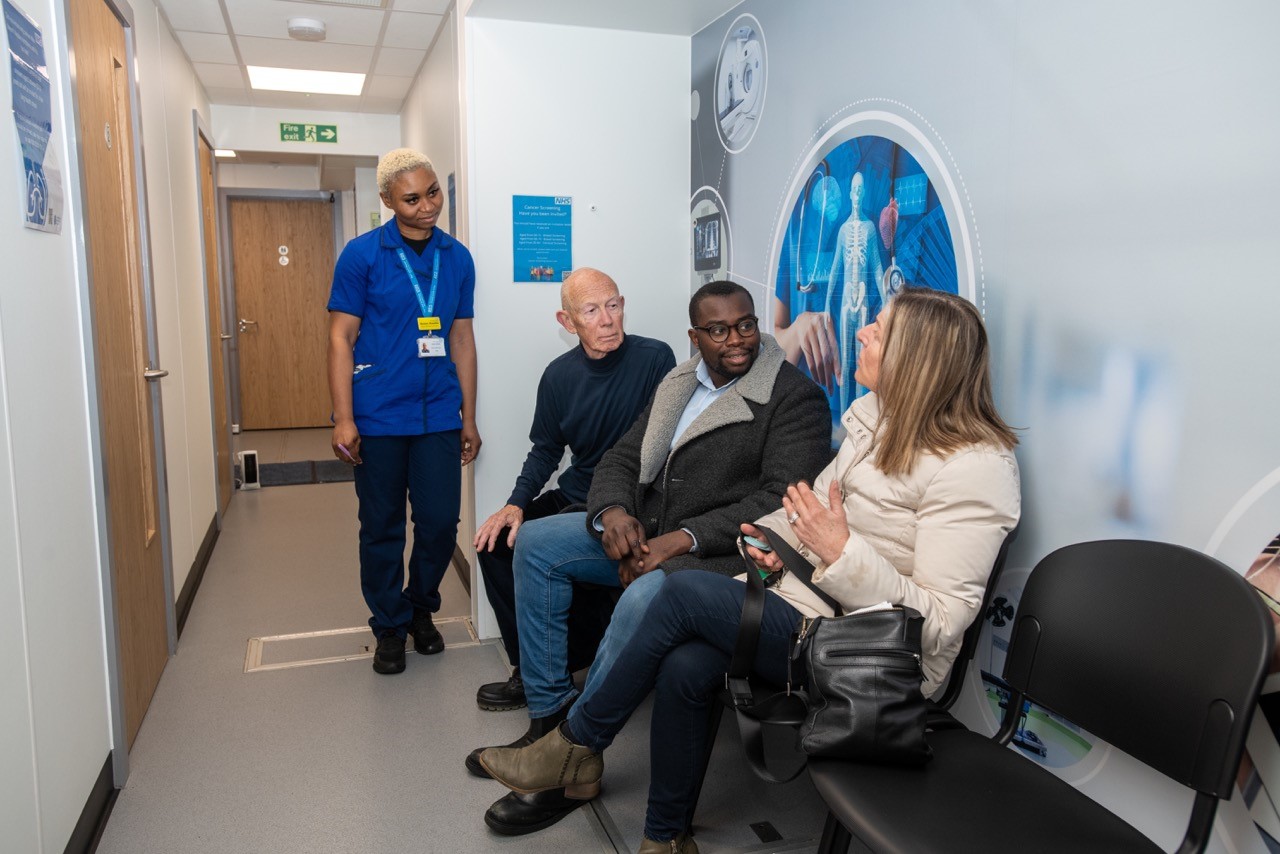 Published: Thursday, 9th March 2023
Get your lung health checked!
Together with the NHS South East London Cancer Alliance, the Royal Borough of Greenwich is encouraging residents who have received an invite for a NHS lung health to book an appointment.
The NHS lung health check is being rolled out across Royal Greenwich for the first time and aims to help people who are most at risk of developing lung cancer to get diagnosed early.
Residents living in Royal Greenwich who are aged 55 to 74 and registered as a current or former smoker with their GP, can expect to receive a letter in the post. The check can detect lung cancer and other respiratory conditions early on and before symptoms appear, allowing doctors time to treat patients early on, when the chance of survival is higher.
Densie Scott-Mcdonald, Cabinet Member for Health and Social Care said: "Most people find out they have lung cancer when it's too late, which is why it's essential to attend your appointment and get checked if asked.
"You may not be experiencing any symptoms right now, but that's exactly why we need to catch any respiratory problems early – to stop things from getting worse. If you're not a smoker but you know someone who has received a letter, please encourage them to go along to their health check."
Currently, the number of new lung cancer cases in south east London accounts for the highest in London, with the majority of these cases diagnosed at a later stage. In fact, only 24 per cent of lung cancers in south east London are diagnosed early (stage 1 and 2), demonstrating the need to make these checks available.
Lung health screening forms part of the Royal Borough of Greenwich's longer term objectives in tackling health inequalities. Research has shown lung cancer disproportionally affects those from poorer backgrounds, where smoking rates remain higher.
The pilot - created from a partnership between Guy's and St Thomas' NHS Foundation Trust and the NHS South East London Cancer Alliance (SELCA) - launched in Royal Greenwich in February 2023 and will see around 14,000 residents being invited by post for their lung health check.
The check includes an initial phone assessment with a nurse, to explore chest symptoms and risk of lung cancer and other respiratory conditions. Residents who would benefit from having an additional face-to-face examination will have the opportunity to receive a CT scan of their lungs in a community van at Park Row Car Park, Greenwich.
Visit www.sel-lunghealthcheck.nhs.uk to find out if you should receive an invite. Please note the lung health check is for people without symptoms. If you've noticed a change, don't wait for your lung health check appointment, tell your GP as soon as possible.
There is also support available via Live Well Greenwich to help quit smoking. The Stop Smoking service offers one-to-one support, self help advice and much more. Visit Live Well for more information.