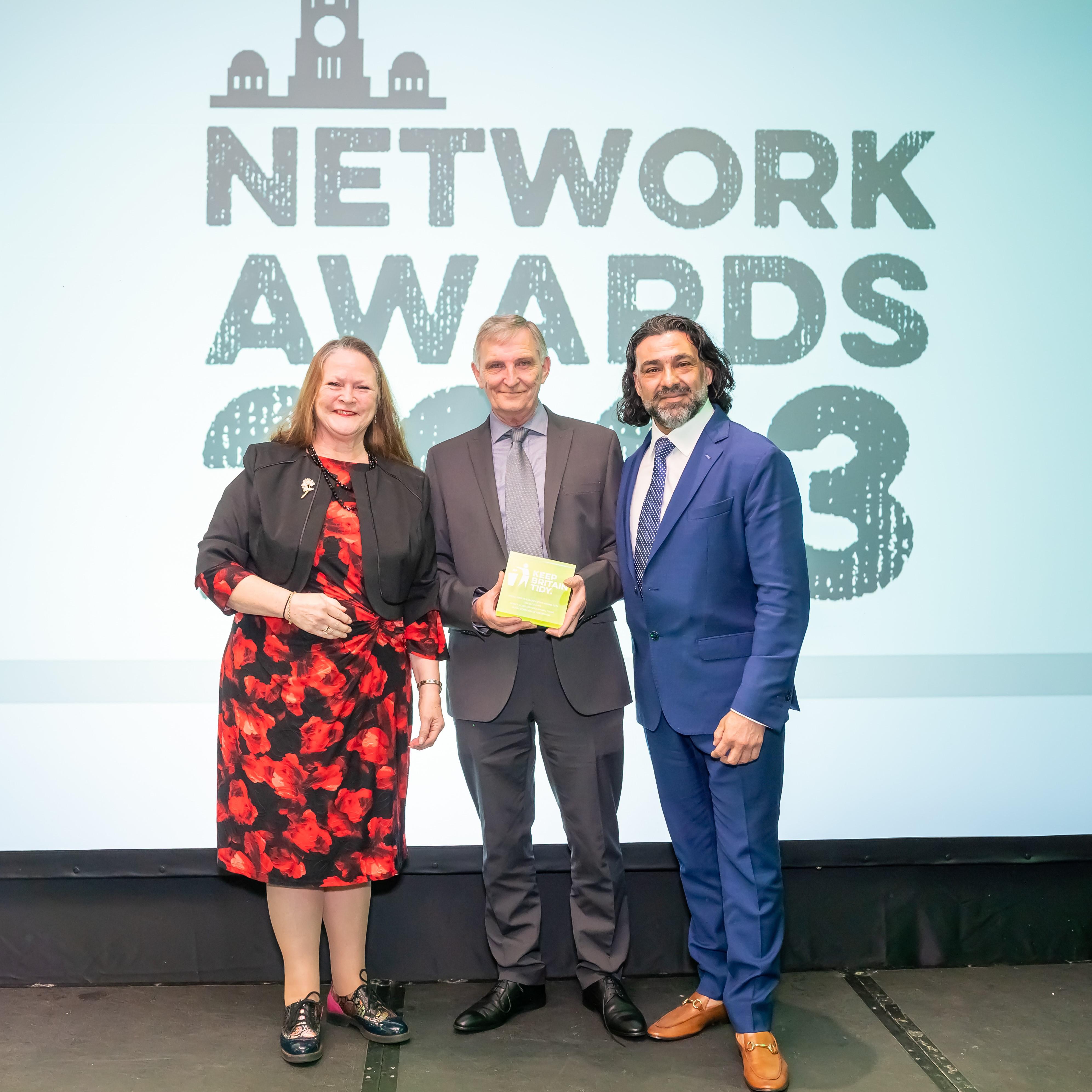 Published: Monday, 6th March 2023
The Royal Borough of Greenwich picked up one of the biggest prizes of the night at this year's Keep Britain Tidy Awards.
During a ceremony at the Crowne Plaza in Liverpool, the Council took home the Excellence in Enforcement Award for its outstanding work cracking down on environmental crime in Royal Greenwich, reducing illegal business waste, and tackling fly-tipping across the borough.
The Council had previously attended the awards ceremony as a runner up, but this year beat stiff competition from local authorities across the country. Out of around one hundred entries that the environmental charity receives each year, just three local authorities are shortlisted in each category.
The Keep Britain Tidy Awards celebrates the achievements of local authorities, communities and organisations that work to keep their local environments clean, safe and sustainable.
Between 2020 and 2022, the Council removed 1,613.42 tonnes of fly-tipped waste from around the borough. A 177% increase in the team's enforcement activity, including the number of notices issued, has also led to a 25% decrease in fly-tipping in the past year.
Cllr Ann-Marie Cousins, Cabinet Member for Community Safety and Enforcement said: "We are truly delighted that the Council's hard work has been recognised nationally. Every day our teams go above and beyond to tackle environmental crime across Royal Greenwich.
"One of our key priorities in our new corporate plan, Our Greenwich, is to make sure that our borough is a sustainable, safe and clean place for everyone. Our teams achieve this by taking tough action and through proactive and dedicated enforcement."
Keep Britain Tidy Chief Executive Allison Ogden-Newton OBE, said: "Our Network Awards celebrate the most innovative campaigns and solutions developed by local authorities to tackle issues like litter, fly-tipping, and dog fouling, often with the communities they serve. Our hope is that these fantastic initiatives will inspire others across the country to do the same."
You can catch some of the team's work on the Channel 5 documentary series, Car Pound Cops Series 2 Episode 2. Watch now.