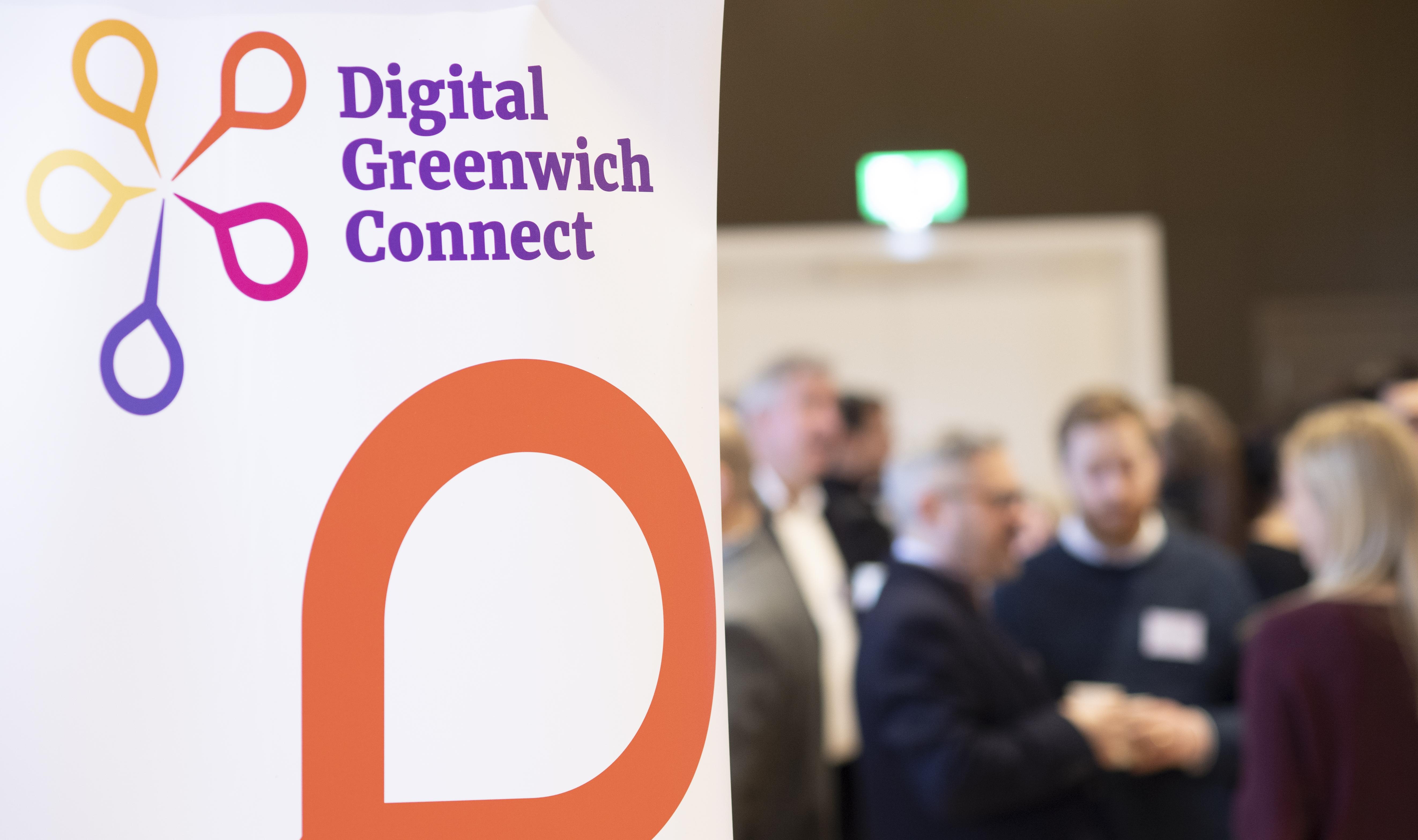 Published: Wednesday, 1st March 2023
An exciting new partnership has been launched which will see Royal Greenwich become one of the most digitally connected parts of the country.
Cllr Anthony Okereke, Leader of the Royal Borough of Greenwich and Cllr Mariam Lolavar, Cabinet Member for Inclusive Economy, Business and Skills, joined over a hundred people at Woolwich Works for a special event on Thursday 23 February.
The event was the official launch of Digital Greenwich Connect, a £2m partnership which will see the roll-out of a 21km network providing gigabit-capable speeds to Royal Greenwich businesses and residents.
Digital Greenwich Connect will provide greater choice and universal coverage, at affordable prices, transforming the places with some of the slowest connectivity speeds in London, to among the fastest.
What is Digital Greenwich Connect?
Digital Greenwich Connect is a partnership between DG Cities, an innovation company set up and owned by the Royal Borough of Greenwich, and full-fibre provider ITS Technology Group.
Innovative new deployment techniques are being used as part of the network, minimising the impact on the environment and on local residents by using existing public infrastructure wherever possible. Internet service providers using the network will be able to offer speeds of 1,000mbps and beyond, providing a highly reliable service for businesses, public services and residents. The partnership will also look at improving digital skills for local people.
"Digital inclusion is a universal need"
Councillor Anthony Okereke said: "This is one of a number of innovative steps we are taking to ensure our residents and businesses have access to fast, reliable and affordable digital connectivity and to support the delivery of modern Council services. It underpins our ambition for our communities set out in 'Our Greenwich' and reinforces our position as a forward-thinking, innovative council.
"We've seen how digital exclusion restricts the ability of schools to support social mobility - undermining attempts to reduce the gap between rich and poor children. Digital connectivity is essential to earn and learn; to spend and save; to stay informed and connected; and to access health, welfare and other public services. Digital inclusion is a universal need."
Cllr Mariam Lolavar said: "Fast, reliable connectivity is vital to businesses, attracting investment, supporting innovation and improving services for local residents - particularly as many more people now rely on high speed broadband to work at home. Partnerships like these can really accelerate access to fast internet for both businesses and residents, but also give value back to communities."
In its initial launch phase, the network will cover a 21km area within Woolwich, with further expansion planned. It will provide a full-fibre, ultrafast, gigabit-capable network infrastructure and will equip businesses, schools, residents and students with access to internet speeds that underpin modern working and living.
Council homes and community centres will also benefit, so that those on the front line of providing support and care in the community will not be held back by connectivity issues.