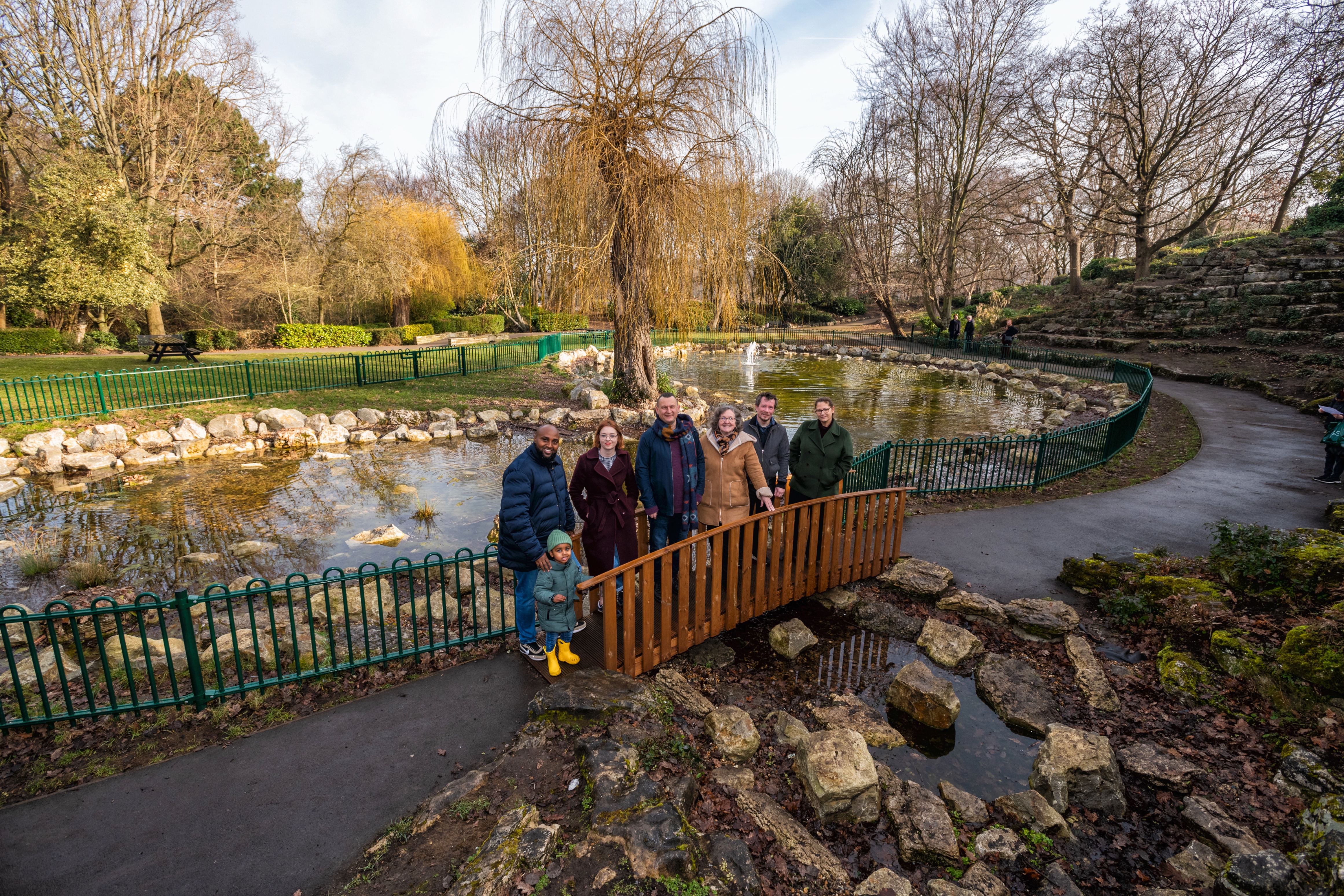 Published: Friday, 24th February 2023
The brand-new wildlife pond at Rockliffe Gardens in Plumstead is now open for local residents to enjoy.
The formerly derelict pond was restored as part of the Council's £1million investment into parks across the borough and includes a new fountain, footbridge and more benches.
Councillor Adel Khaireh, Cabinet Member for Equality, Culture and Communities, said: "By restoring Rockliffe Gardens pond to its former glory, with the addition of a fountain and footbridge, we've created a resource for the local community to enjoy while maintaining the unique heritage of the gardens. I'd like to thank the Friends of Rockliffe Gardens for their support on this project.
"In 2020, the Council pledged to invest £1million into improving the quality of parks across the borough and I'm thrilled to say these works are almost complete. Parks and green spaces offer so many mental and physical benefits and we want to make them accessible to all members of our communities."
As well as revamping the pond at Rockliffe Gardens, improvements have been made to the park's walls, tarmac paths, railings and York stone steps.
The other parks that have been improved as part of the Council's £1million council investment are:
Plumstead Gardens

Bostall Gardens

Charlton Park

Shrewsbury Park
Queenscroft Park

Maryon Park

St.Mary's Gardens

Sunbury Street Playground

Eaglesfield Park Playground
Find out more about parks and open spaces across the borough at royalgreenwich.gov.uk/parks