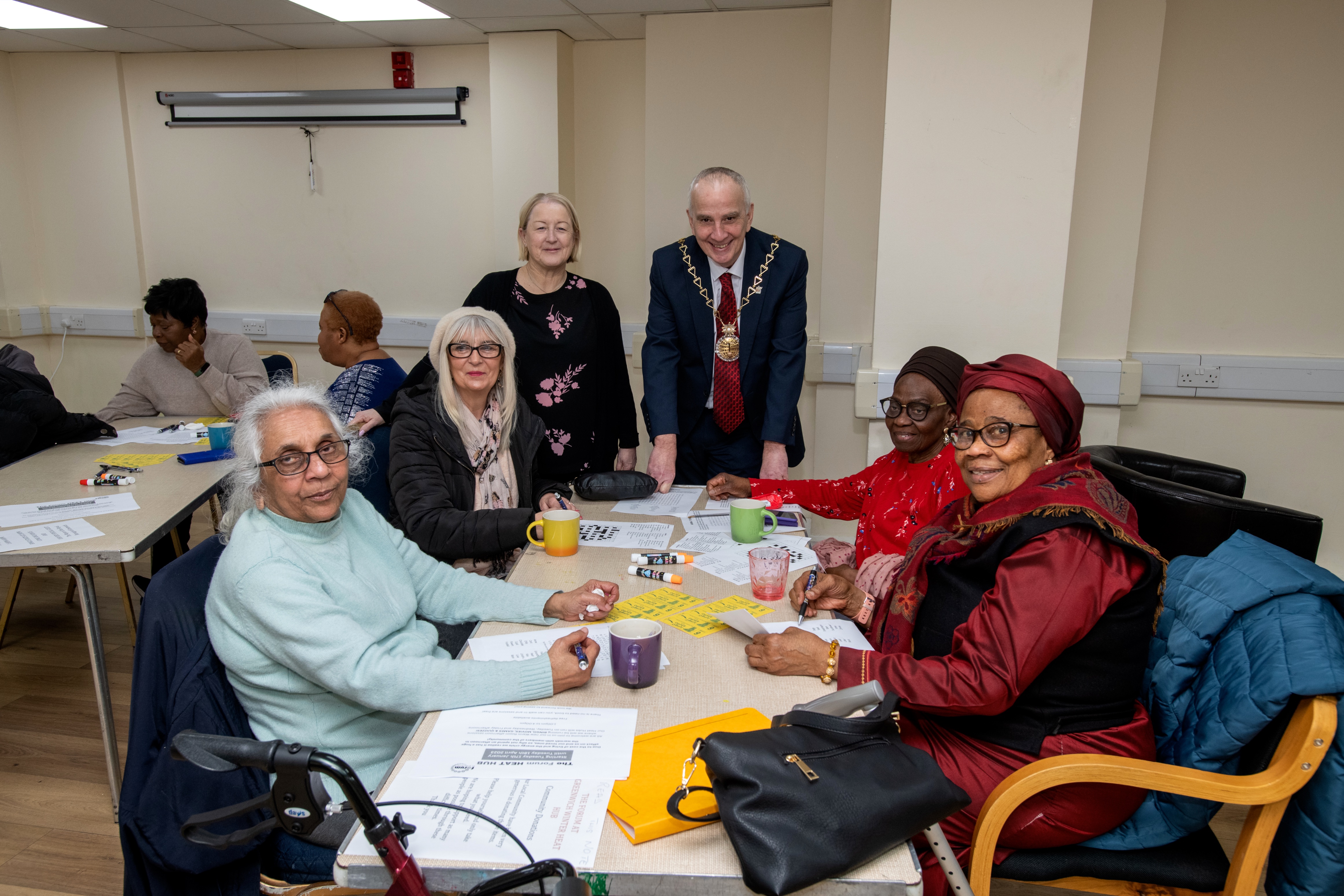 Published: Thursday, 23rd February 2023
Seeing our warm spaces in action...
Mayor of Royal Greenwich, Cllr Leo Fletcher, visited the Forum at Greenwich Community Centre last week to see one of the borough's vital warm spaces in action.  
With the weather remaining at low temperatures and residents feeling the effects of the rising cost of living, the Royal Borough of Greenwich has supported over 20 warm spaces in the borough for residents to have a safe space to go.
Warm spaces will be running from a number of locations and libraries every day during the winter, residents can stay warm and safe and get access to support with staff on hand to signpost people to advice and support services if needed.  
Cllr Leo Fletcher, Mayor of Royal Greenwich, said: "We've seen the effects of the cost of living crisis across the country, through Greenwich Supports we're working with local organisations and communities to ensure no one in our borough has to make difficult decisions around cutting costs. The Greenwich Supports scheme is offering support in a number of ways but local warm hubs give residents the opportunity to socialise and access support if they need it." 
Cllr Denise Scott-McDonald, Cabinet Member for Health and Adult Services "Having a warm space to stay and get the right support is vital to protecting the wider health and wellbeing of our residents. Our warm and welcoming hubs are crucial in offering support locally to residents who otherwise would have gone without."
For residents struggling with benefits, every day costs, food and supporting their families visit Greenwich Supports, you can also find a map of support in the borough at royalgreenwich.gov.uk/greenwich-supports-map