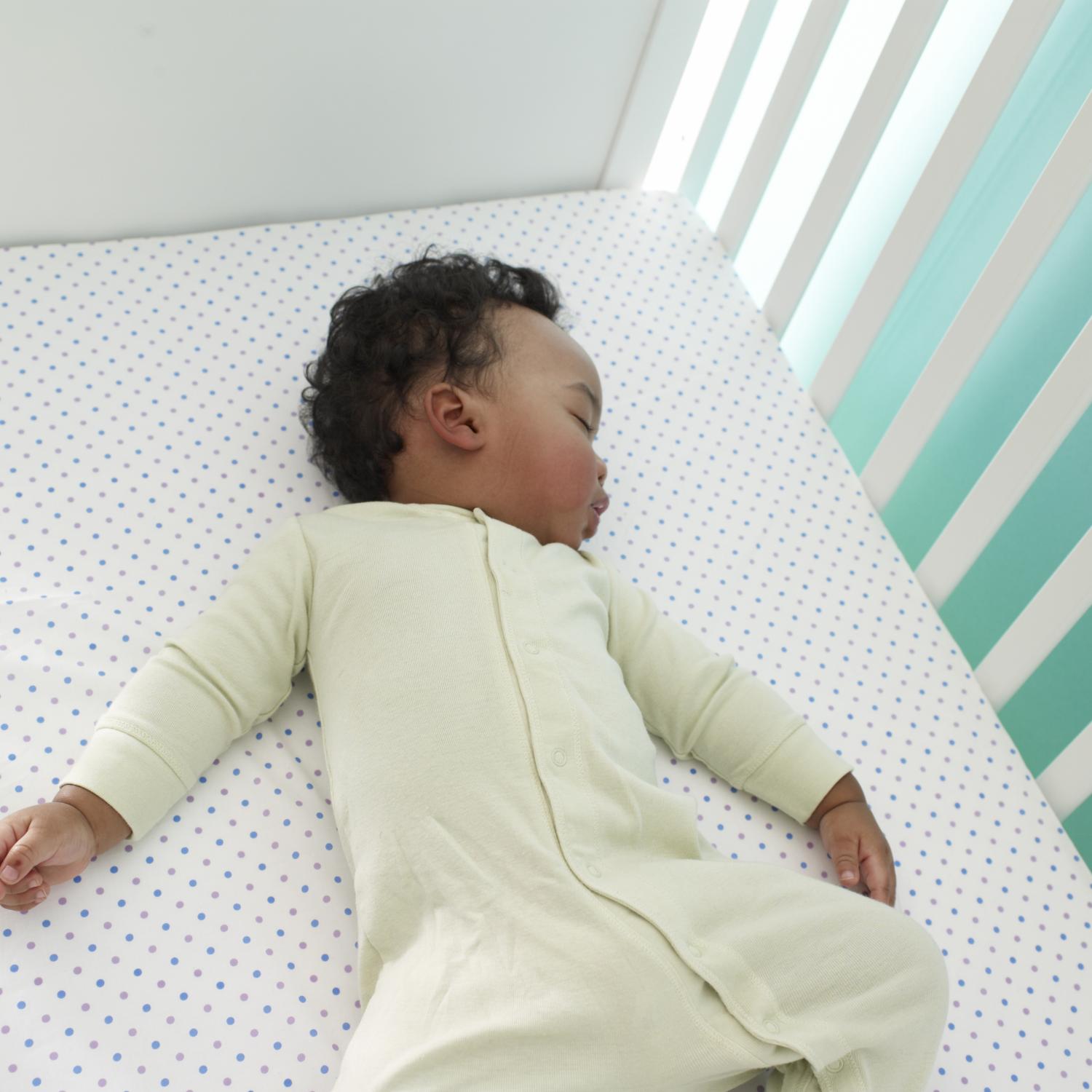 Published: Tuesday, 14th February 2023
If you are a parent, step parent or carer of an infant, there are a few simple steps outlined in this guide to help reduce the risk of sudden infant death syndrome (SIDS).
Co-sleeping...
To reduce the risk of SIDS, the safest place for a baby to sleep is in their own clear, flat, separate sleep space, such as a cot or moses basket, in the same room as you for the first six months.
However, we know that many parents find themselves sleeping with their baby whether they mean to or not. Co-sleeping must be avoided when:
you are under the influence of alcohol or drugs. This includes any medication that makes you drowsy or affects your awareness

you or your partner smokes in or outside the home

your baby was born prematurely or weighed under 2.5kg or 5½ lbs when they were born

If there is a chance another child will join you to sleep
Cllr Denise Scott-Mcdonald, Cabinet Member for Health and Adults' Social Care said: "Whether you're a first, second or third time parent, it can be overwhelming hearing all the do's and don'ts but there are a few simple things you can do daily to ease the worry and protect your baby from SIDS. After the Christmas slump, life is picking up again and you may be out and about visiting loved ones. It's key to adopt safer sleeping habits while at home and away from home too."
Feeding...
There are a few things you can do to protect your baby even further:
Never fall asleep on a sofa with your baby as it's 30 times more likely to increase the risk of SIDS.

Watch or read something to keep you alert.

Set an alarm to go off 15 minutes after feeding has started. If you feel tired once it goes off, move the baby to their safe sleeping space.
Breastfeeding lowers the risk of SIDS. For those able to, breastfeeding for at least two months halves the risk of SIDS, but the longer you can continue the more protection it will give your baby.
Top tips
You should always place your baby on their back to sleep and not on their front or side.

It is important to make sure that your baby is at a comfortable temperature, between 16 to 20⁰C – not too hot or too cold. The chance of SIDS is higher in babies who get too hot.

Make sure your baby's mattress is in good condition and that it fits the Moses basket or cot properly.

Avoid cot bumpers, pillows, loose bedding and products (such as wedges or straps) that will keep your baby in one sleeping position.
Cllr Matt Morrow, Cabinet Member for Children and Young People said: "If you're a parent or carer of a young baby, or child up to four years, you can get lots of support from your local children's centre and health visiting service. These valuable services are vital for families in the borough and I would encourage anyone raising children to reach out if they have questions or want to meet other people in a similar situation."
Find out more at royalgreenwich.gov.uk/childrenscentres or greenwich0to4.co.uk
Other useful websites: