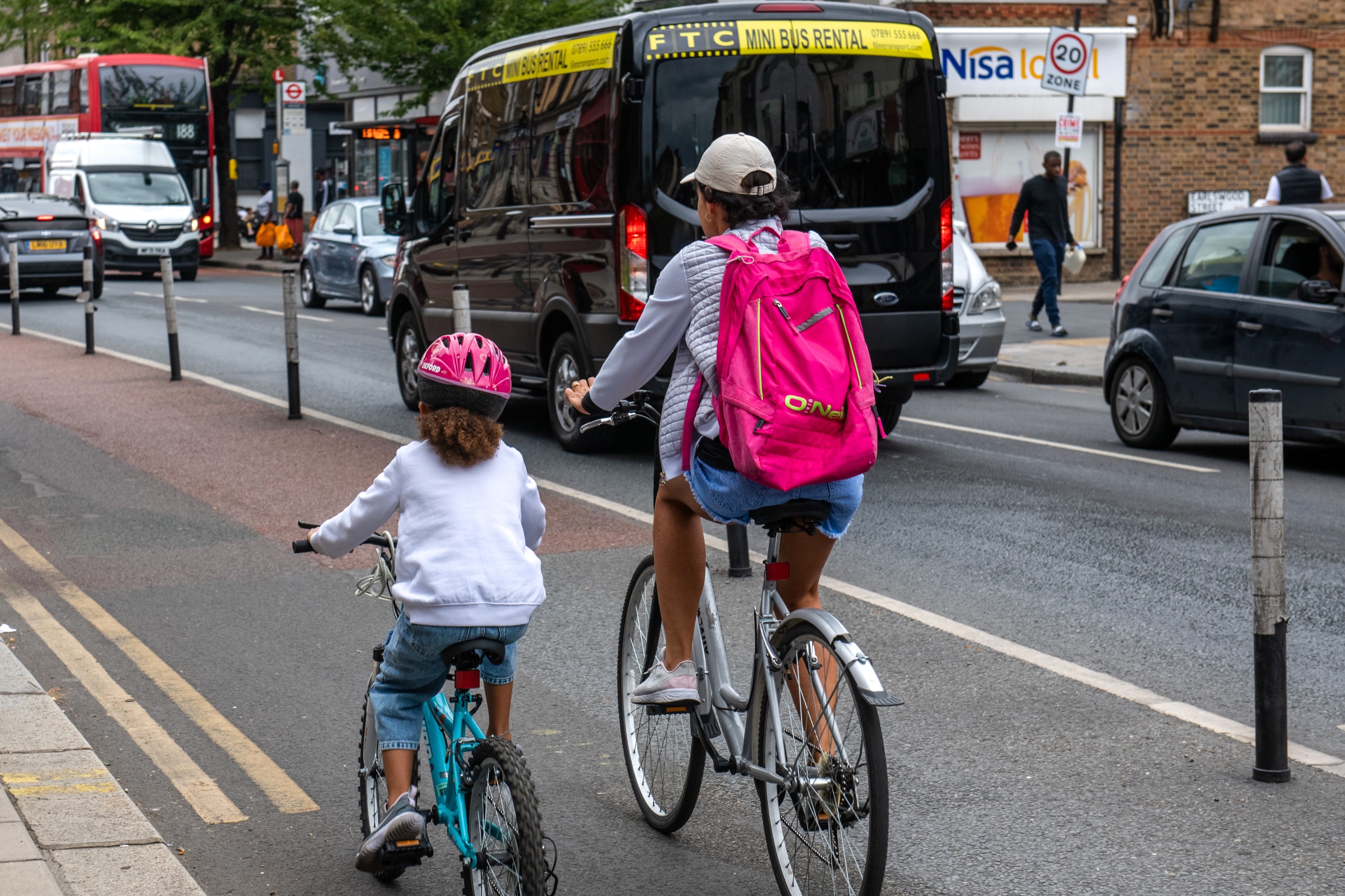 Published: Monday, 13th February 2023
Royal Greenwich is asking for feedback to help design improvements in west and east Greenwich that will create a safer and healthier environment for residents and businesses.
In response to feedback from the community, the Council wants to consider a range of measures that will help to reduce congestion, improve air quality and tackle safety concerns which have a significant impact on local people, as well as works to improve the area for pedestrians and cyclists.
Cllr Averil Lekau, Deputy Leader and Cabinet Member for Climate Change, Environment and Transport, said: "We know these neighbourhoods face significant congestion at peak times – much of it from vehicles passing through the area. Serious collisions have occurred within both neighbourhoods, on roads including Crooms Hill and Westcombe Park Road, which means people don't feel safe walking and cycling in the area. And there are high levels of nitrogen dioxide and dangerous particulate matter in the environment, which is dangerous for our health.
"We want to design schemes that will help to make these roads safer and make these neighbourhoods more attractive for walking, wheeling, cycling and scooting. However, we recognise that there are essential journeys that still need to be made by car, and we will protect access for our residents, emergency services and public transport.
"Traffic management measures that were trialled in west Greenwich previously were withdrawn following feedback that they had pushed more traffic into east Greenwich. We want to ensure that we design these essential improvements in close consultation with the community, and look at both neighbourhoods at the same time. It's vital that we hear the views of our residents and businesses, so we can use their local knowledge to design schemes that will help to tackle these issues."
Residents and businesses can share feedback in a number of different ways:
through our interactive map on greenersafergreenwich.commonplace.is where you can mark roads and junctions and tell us what improvements you want to see
at in person events, taking place in both west and east Greenwich, where you can meet our team, ask questions and give your views

Wednesday 22 February, 7pm to 8.30pm - West Greenwich library (Greenwich High Rd, SE10 8NN)
Tuesday 28 February, 7pm to 8.30pm - Greenwich Centre library (12 Lambarde Square, SE10 9HB)
Please note the dates have not changed, however the sites have now swapped from those published initially, and the addresses have been corrected.
The Council is also holding a number of meetings with local community groups to discuss their concerns and priorities.
The first phase of the consultation closes on Friday 24 March at 5pm.
Following this, the Council will analyse all of the feedback received, along with traffic and safety data, and draw up some initial options for both areas. The design options will be published for further feedback before a decision is taken on what measures to trial in each neighbourhood. The designs will also include proposed measures such as lighting, seating, greenery, cycle parking and more to help make the neighbourhoods safer and more attractive for pedestrians and cyclists.
Visit greenersafergreenwich.commonplace.is for full details and to register for updates on the project.
The project will help to deliver key ambitions in the Council's new corporate plan 'Our Greenwich', which aim to make travelling around the borough easier, safer and greener, and to create safer, more attractive neighbourhoods. It also supports delivery of the Council's Transport Strategy and Carbon Neutral Plan, helping to improve the borough's transport network and reduce carbon emissions for the benefit of all Royal Greenwich residents and businesses.