Published: Friday, 10th February 2023
Co-sign Cllr Okereke's letter to the Prime Minister by filling in the form at the bottom. The following will be sent with your name and address in support.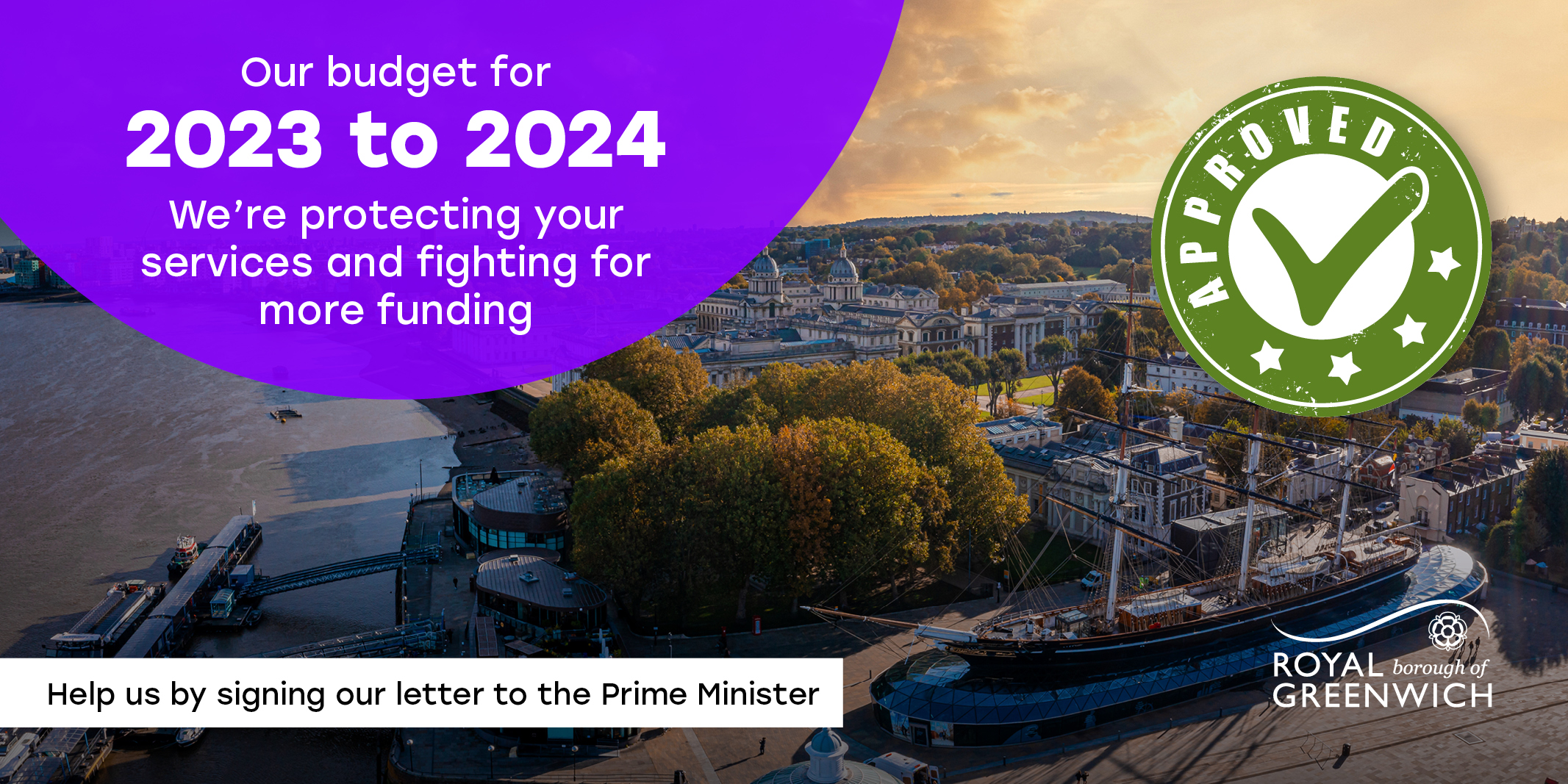 Royal Greenwich needs funding to support its residents
Dear Prime Minister,
In Greenwich, there are children at risk of going hungry, businesses at risk of closing, and families at risk of becoming homeless. This is the reality of the cost of living crisis impacting residents. I recognise my duty and responsibilities to our residents, to support them and find solutions but I cannot do that without financial backing from national government.
Since 2010, our council has lost £150 million in funding. Each year we have experienced cut after cut after cut, totalling in 12 years of underfunding of our council services.
We are only given short term funding, one year at a time. This means we can't plan ahead; we cannot prepare strategically for the big issues impacting our borough. You are forcing councils to be short term in their outlook and limiting our ability to innovate.
We are also experiencing a 40-year high in inflation which means costs of services are rising and the money we have stays the same. When you do the maths, it doesn't add up.
Not only is our council under pressure, we are seeing more and more residents struggling to survive, because work is not paying anymore. At our cost of living summit our voluntary sector and local businesses have told us they are being hammered by rising energy bills and inflation. We are doing everything we can, in fact we are one of few councils to continue to fund a dedicated in-house welfare team to provide advice and support. But our teams are inundated, and the number of residents accessing emergency financial support has doubled.
In the days leading up to Christmas, when local government funding was announced, I was hopeful that the growing crisis would compel you to act. But that hope came to nothing.
The current funding settlement for our council falls short of what residents deserve. You have not addressed the big issues impacting our borough, our growing population and the demands we face. In fact, we know that we will need an additional £32.5million by 2026/27 to keep our services running. We want to continue to provide the services our residents deserve, and as a government I appeal to you to fund local authorities properly.
With additional strains on our services, we need government to support:
Vulnerable children and adults in our borough

A dignified social care experience to those in our care

Tackling antisocial behaviour and creating safer communities

Providing new homes and improving those already in our stock

Dealing with the effects of the cost of living crisis
Doing nothing is not an option. Without your intervention, your government risks more children going hungry, more businesses closing, and more families becoming homeless. Work with us to deliver a bright future for the Royal Borough of Greenwich.
Regards,
Cllr Anthony Okereke, Leader of the Council on behalf of attached co-signatories