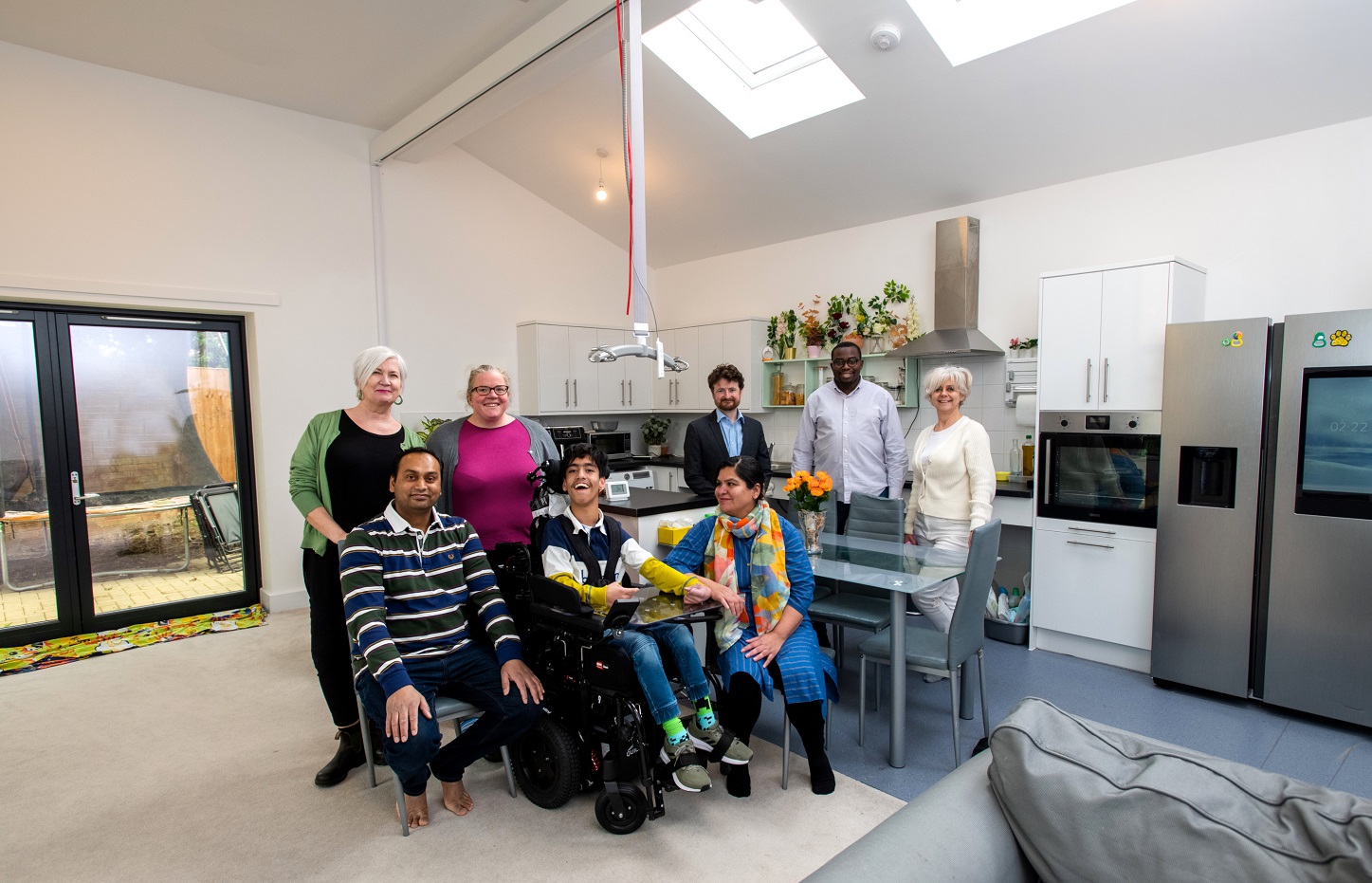 Published: Monday, 13th February 2023
Councillors visited a family in a new wheelchair-adapted home to see how our Greenwich Builds programme is transforming life for residents on the housing waiting list who have a physical disability.
Naman, Shumaila and their children moved into the four-bedroom, zero carbon council bungalow last year and are delighted with their new home. Their son Muhammed Affan uses a wheelchair, and councillors were shown how the new home had been designed to make life as easy as possible for him and his parents. 
Cllr Aidan Smith, Cabinet Member for Regeneration, said: "One in 10 of the 1,750 council homes we have committed to build is custom designed for people who use a wheelchair. It was fantastic to visit Naman, Shumaila and their children in their brand-new home, and to see how its accessibility features have improved life for the whole family, especially Muhammed Affan."
"The corridors and doorways are wider to allow wheelchair access, there are adjustable height kitchen surfaces and winches throughout the home help Muhammed Affan move in and out of his chair. The accessible parking space directly outside their front door allows the family to use their car easily and safely."  
"This home is also carbon neutral which helps to meet the commitment set out in our Carbon Neutral Plan to reach net zero carbon by 2030, and reduces bills for tenants. We look forward to visiting many more accessible Greenwich Builds homes as they are completed this year and beyond."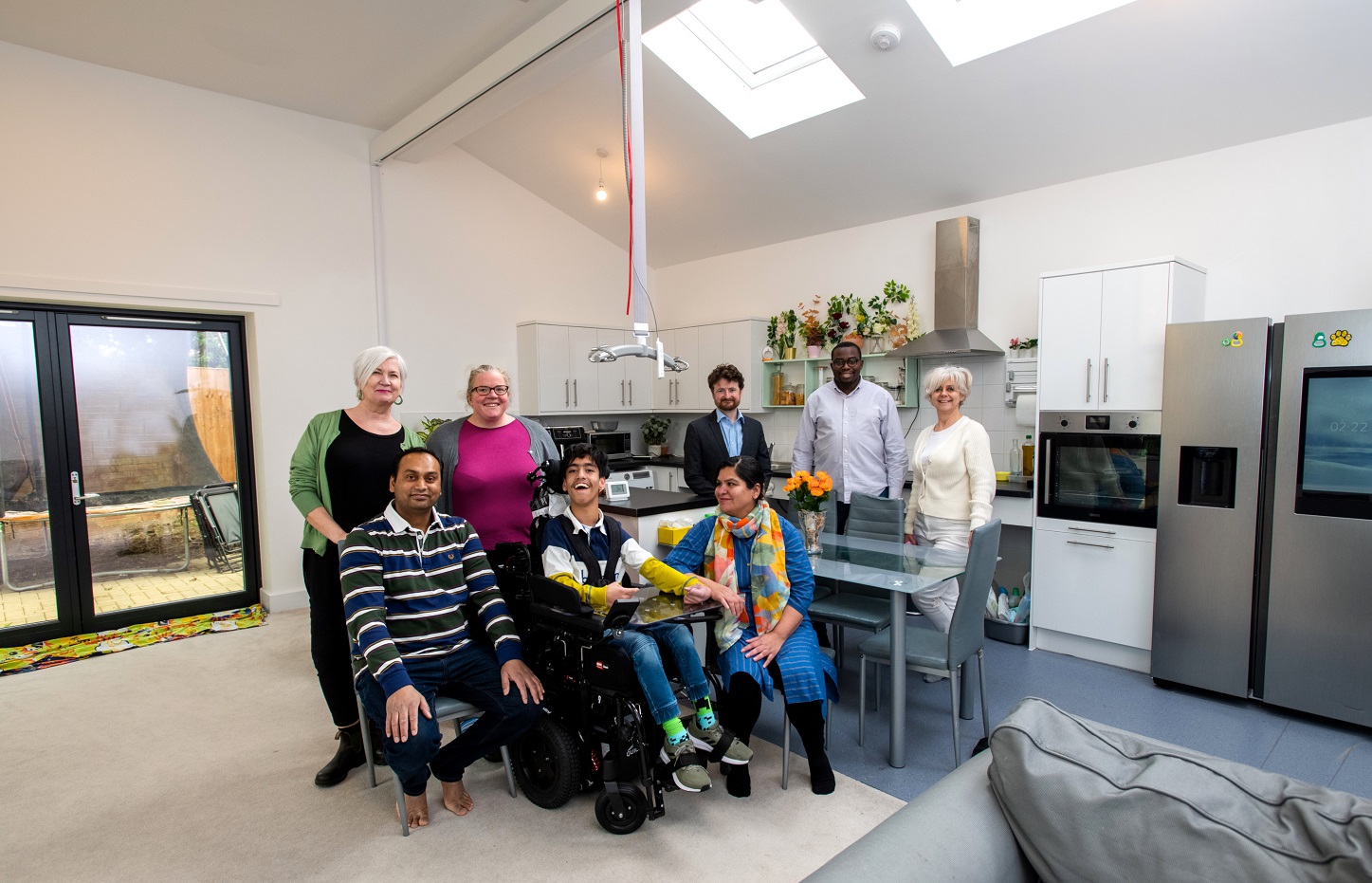 Cllr Anthony Okereke, Leader of the Royal Borough of Greenwich, said: "We are making sure our new council homes respond to the needs of everyone on our waiting list, whether they require a large family home, a one-bedroom flat, or, as in this case, a custom-designed wheelchair adapted bungalow."
"This is just one of the ways we are making good on the mission laid out in our corporate plan for all residents to have access to a safe and secure home that meets their needs."
"Over 700 sustainable Greenwich Builds properties now either complete or underway, and will be fairly allocated through our Choice Based Lettings system. This shows we are making great progress with the biggest council home-building programme in a generation, ensuring those most in need have a high-quality, truly affordable home."
In attendance were Leader of the Royal Borough of Greenwich Cllr Anthony Okereke, Cabinet Member for Regeneration Cllr Aidan Smith, Cabinet Member for Housing Cllr Pat Slattery and ward councillors for Eltham Page Cllr Sarah Merrill and Cllr Miranda Williams.