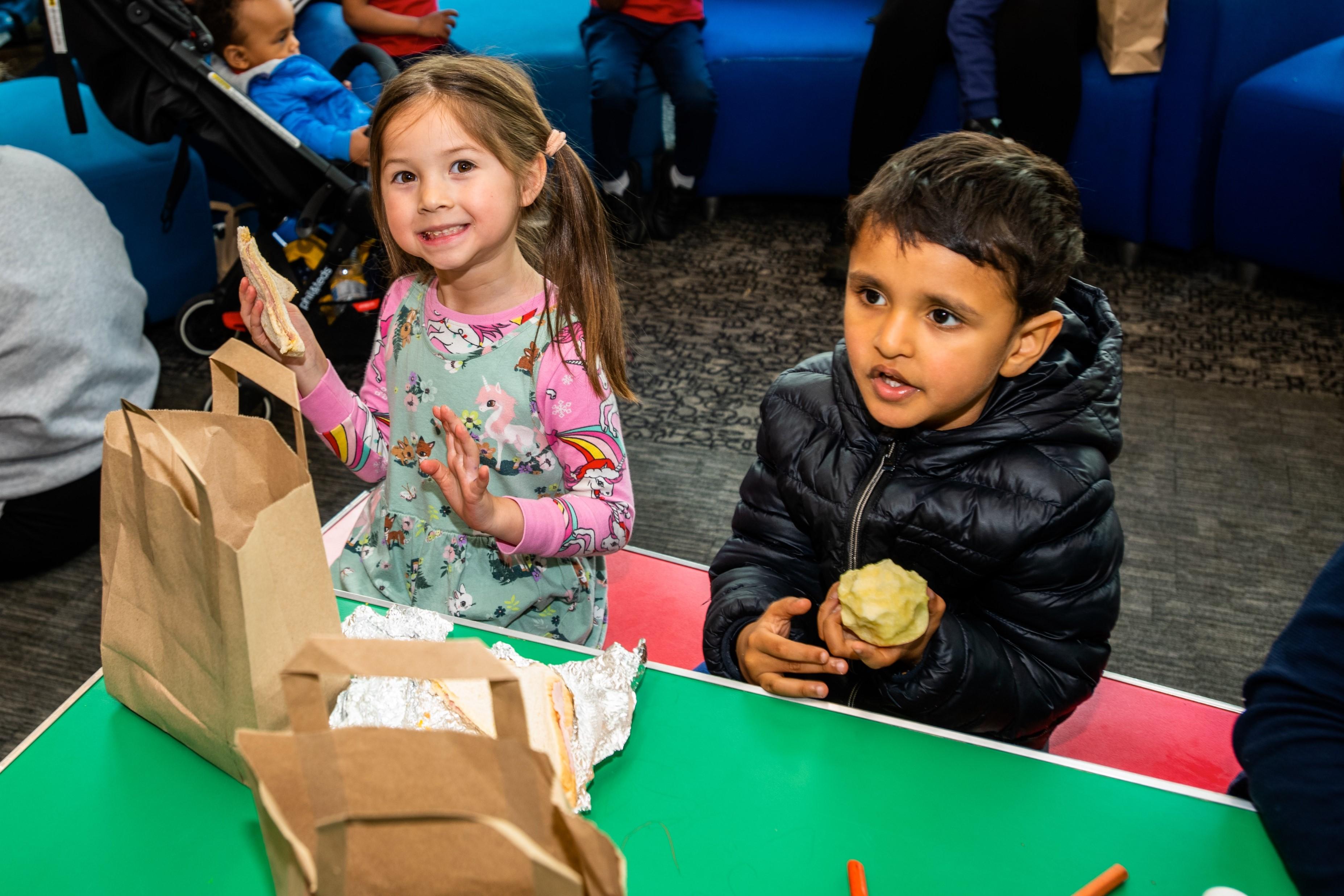 Published: Friday, 27th January 2023
Any child in Royal Greenwich can get a free lunch this half-term as the Council's holiday meal scheme returns to libraries and leisure centres.
Families can grab a healthy, nutritious packed lunch throughout the week, with no forms or fuss. Just turn up and tuck in!
Cllr Matt Morrow, Cabinet Member for Children and Young People said: "Lunches are free in Royal Greenwich for any child that needs one, it's as simple as that.
"We're making it easy for families to have a fun and healthy half-term because there are no forms to fill out on the day and there's no need to register beforehand either, you can just turn up at lunch time and get your packed lunch.
"Our libraries have loads of amazing things going on during half-term too, so there will plenty to get involved in afterwards."
Lunches are available between Monday, 13 February and Friday, 17 February.
Find your closest library or leisure centre and check their serving time on our website.
To check what other support we provide visit our cost-of-living pages.