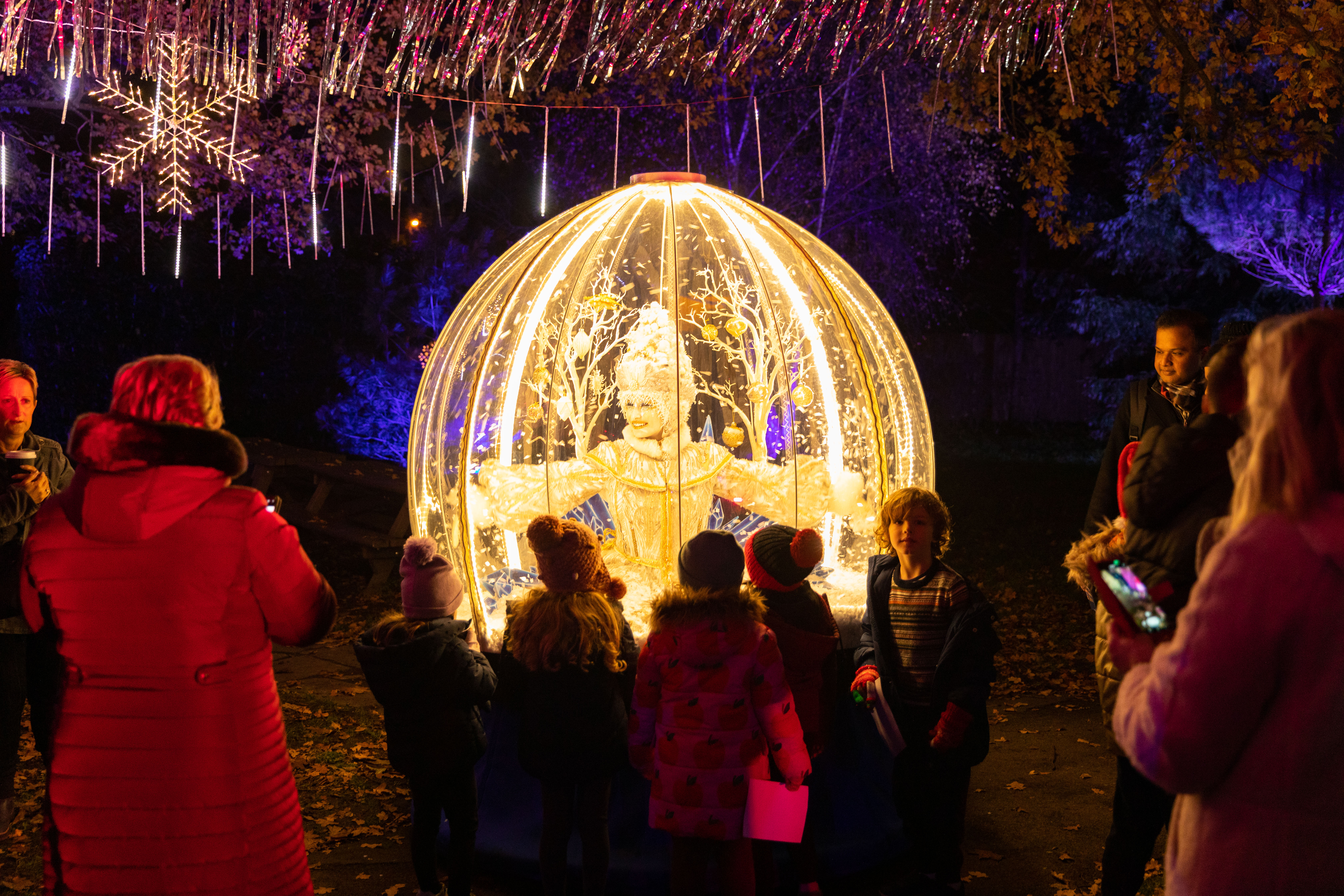 Published: Monday, 5th December 2022
Over 15,000 Royal Greenwich residents were dazzled by the Council's free festive event, Sparkle in the Park in Well Hall Pleasaunce.
For four spectacular nights, the park was transformed into an enchanted winter wonderland, where a kaleidoscope of light installations, choir performances, street food and festive market stalls entertained families from across the borough.
Cllr Adel Khaireh, Cabinet Member for Equality, Culture and Communities, said: "With the cost of living on the rise, it's more important than ever to be able to provide free events for local families to enjoy. It was wonderful to see so many residents at Sparkle in the Park this weekend and I have to say, this year's event was more magical than ever.
"Free events like this one make our borough's rich and unrivalled culture accessible to all and bring all of our communities together to celebrate. I'd like to thank Eltham Escape Rooms for sponsoring our brilliant Kids' Trail, as well as Better and Lovell for sponsoring our light installations.
"If you were lucky enough to attend Sparkle in the Park this year, I hope you had a wonderful time and I wish you all a very happy festive season."
On Saturday 3 December, International Day of Disabled People, the Council paused any moving lights and performances to make the first hour of the event quiet and Special Educational Needs and Disabilities friendly. This ensured that visitors with sensory sensitivities could enjoy the event.
The Royal Borough of Greenwich is keen to hear from visitors to find out what made this year's Sparkle in the Park such a roaring success. We'll be sharing a survey with all attendees, so if you enjoyed the event, please look out for it and take a few moments to tell us why.