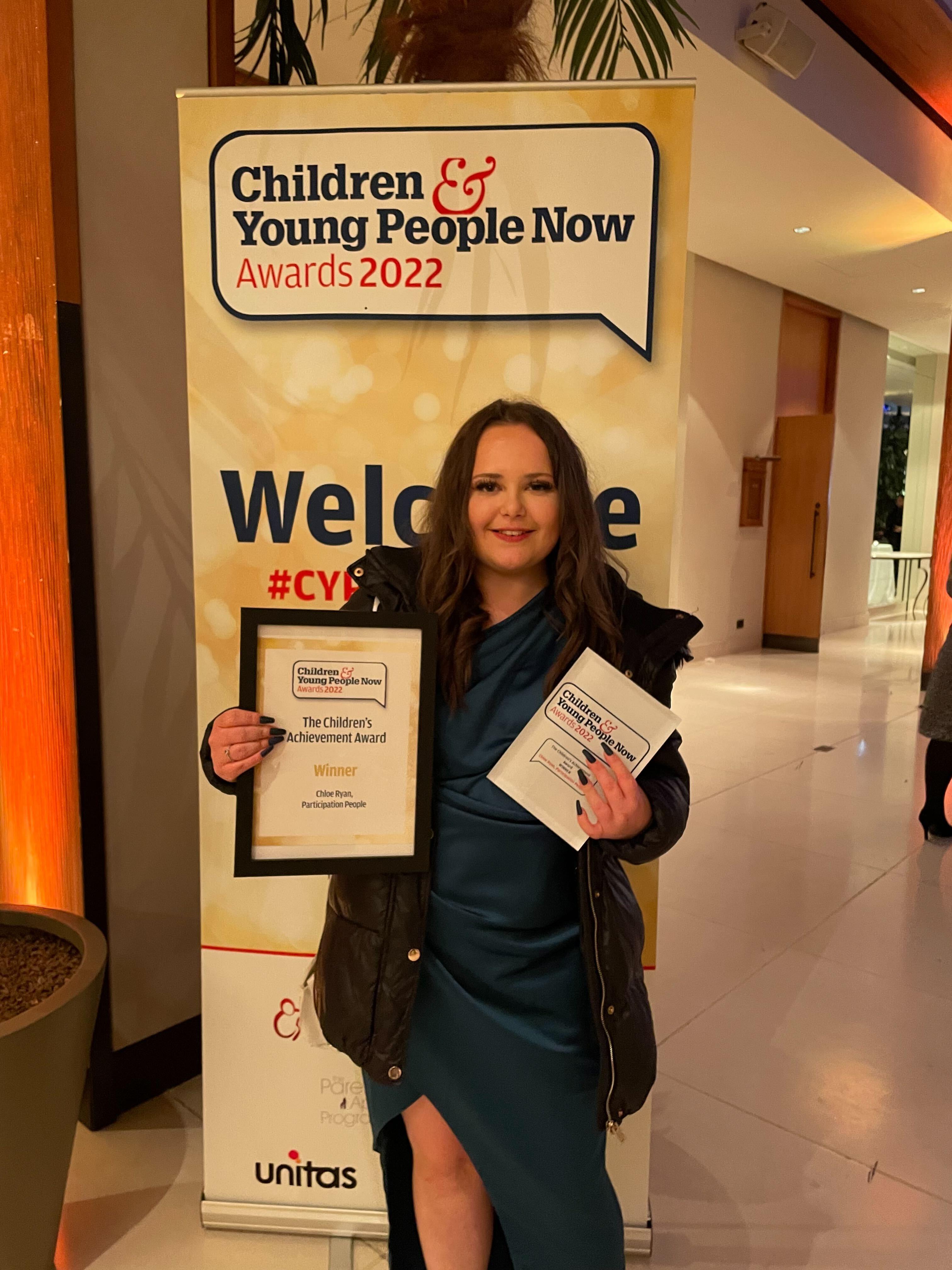 Published: Tuesday, 29th November 2022
A dedicated and passionate member of Greenwich's Children in Care Council has won a prestigious national award for her work to improve the lives of young people in our borough.
Chloe Ryan, 16, won the Children's Achievement Award at a glittering ceremony in London as part of the Children and Young People Now Awards.
An active member of the Children in Care Council, Chloe has worked tirelessly for other children in care, speaking with key decision makers and acting as a spokesperson for young people in care in Royal Greenwich.
Chloe has also organised workshops for young people and helped develop corporate parenting training for Royal Greenwich staff.
Chloe said: "I am very grateful to win this award! I want to dedicate it to the Children in Care Council. They inspire me to work hard and all support me to do amazing things. I found my voice and passion through these people.
"To anyone reading this who is care experienced I want to say you are powerful and have power to change and prove people wrong when they stereotype you and educate them."
Councillor Matt Morrow, Cabinet Member for Children and Young People, said: "This is an incredible achievement for Chloe and I know that her hard work will have inspired many other young people to use their voice.
"The Children in Care Council is a vital platform for many young people. Chloe has helped shine a light on the lives and challenges of care experienced people, and she has done so much to support other children who have experienced the care system. She's a real asset to our borough and she should be extremely proud of herself."
George Cowan, a Youth Voice and Influence Officer with Participation People, which coordinates the CiCC, said: "I am so incredibly proud of all the hard work that Chloe has put in over the past year. The way in which she's harnessed her voice and used it to speak up and make improvements across the Royal Borough of Greenwich is truly inspirational. She is a youth voice superstar."