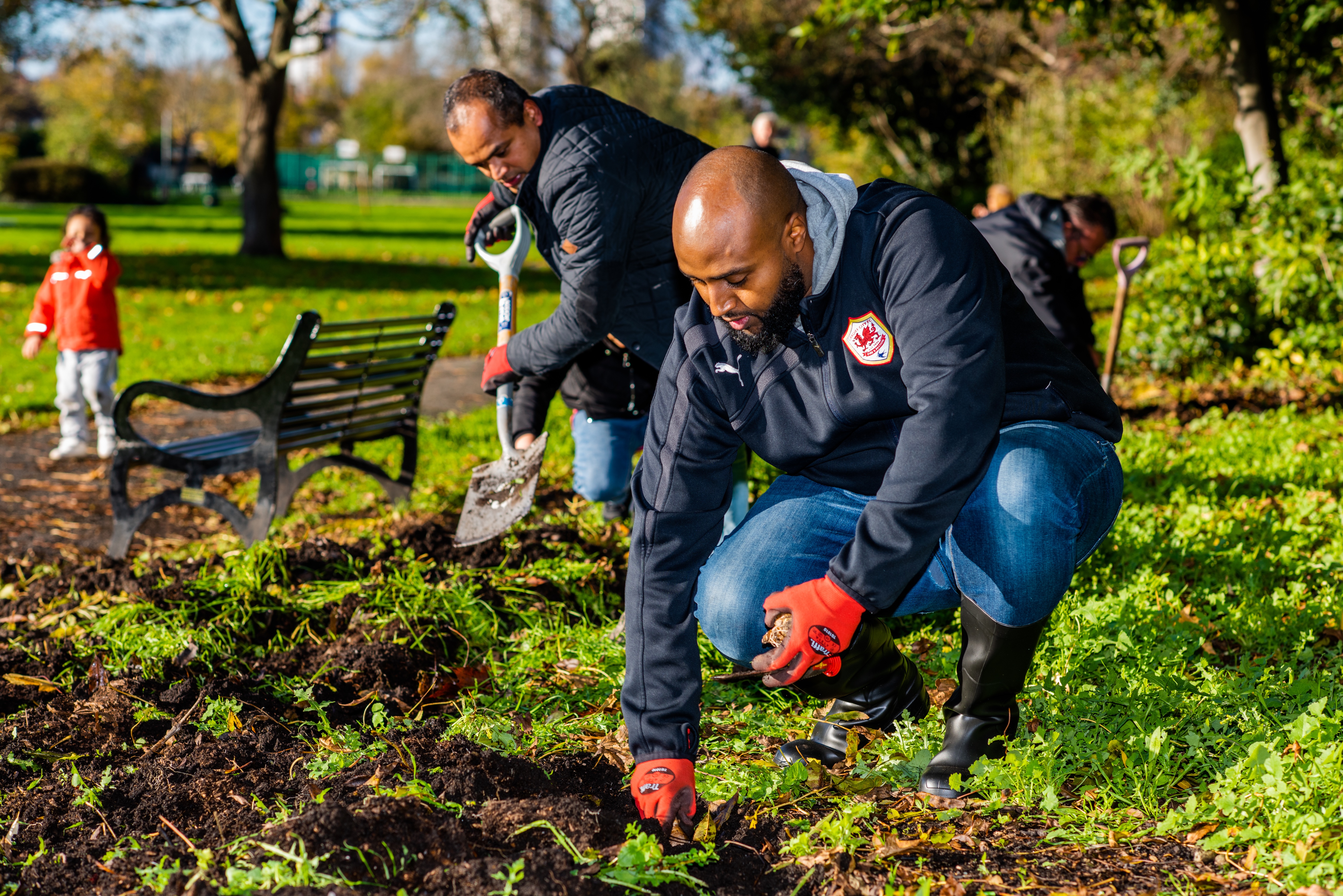 Published: Monday, 28th November 2022
After consulting with residents, the Royal Borough of Greenwich will use its £85,000 of Levelling Up Parks funding to improve Plumstead Gardens.
The Council itself will also fund additional improvements to the field, playground and shrub bed areas.
Councillor Adel Khaireh, Cabinet Member for Equality, Culture and Communities, said: "We asked residents to have their say on where this funding was needed most and Plumstead Gardens was the resounding winner. Our long-term aim is to achieve Green Flag status for the park and create a vibrant community space for all local residents to enjoy.
"We know that our parks and open spaces support healthier lifestyles for our residents, boosting both mental and physical wellbeing, as well as strengthening social cohesion. We plan to improve the existing facilities of the park, including the ball court, paths, adding picnic benches and a new outdoor gym.
"The addition of a community orchard, bird boxes and sewing wildflowers seeds will increase biodiversity. We can't wait to get started on these improvements and I'd like to thank the Friends of Plumstead Gardens for their support with this project."
To mark the funding being awarded, Cllr Khaireh met with the ward councillor Jit Ranabhat and the Friends of Plumstead Gardens to plant bulbs in the gardens, which will bloom next spring.
The £9million Levelling Up Parks Fund is being distributed in equal grants in order to create new, or significantly refurbished, parks and green spaces that are free and accessible.
The Department for Levelling Up, Housing and Communities has identified the areas within the borough that are most in need and should be prioritised for this funding.
Planned improvements of Plumstead Gardens include:
Planting a community orchard of 40 fruit trees
Refurbishing the York stone pathway to make the park and playground more accessible

Renovations of the entrance wall and paths

The addition of an outdoor gym

Renewing marking on existing ball courts

Sowing areas of wildflower seed and installing bird boxes
Installing picnic benches.