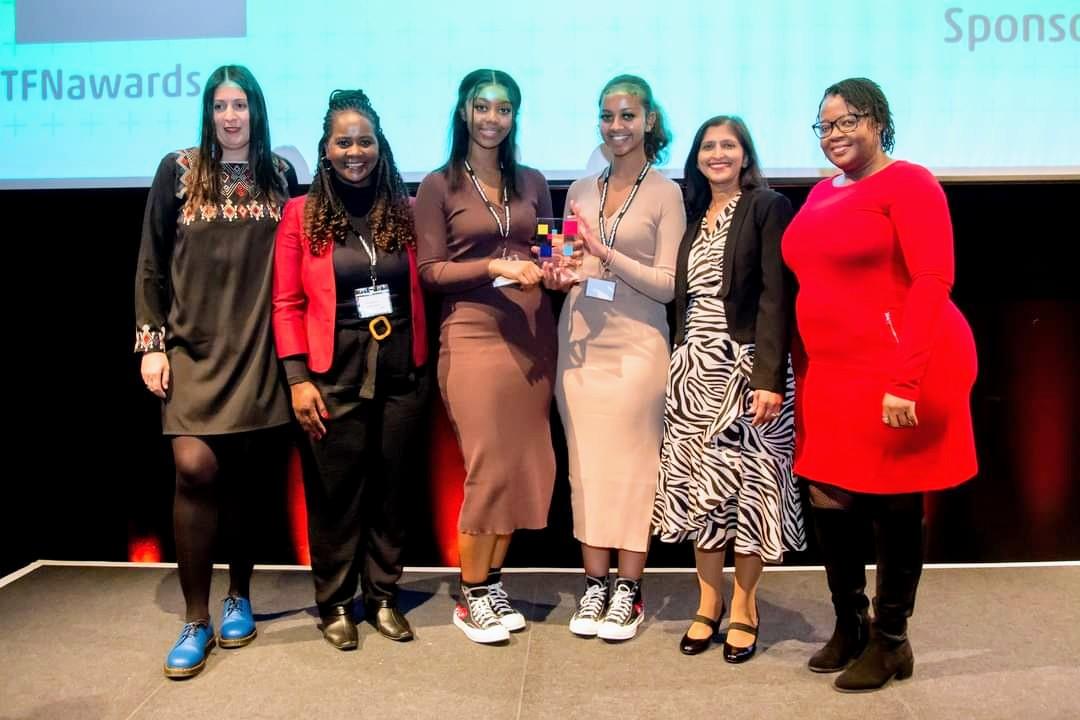 Published: Friday, 18th November 2022
Sisters from Royal Greenwich have won a national award for their exceptional contribution to fostering in our borough.
Chloe and Hannah Maynard have been recognised by the Fostering Network for their dedication to young people in care.
The sisters won the Outstanding Contribution by Sons and Daughters Award for the support they have shown their parents, who have fostered with Royal Greenwich for 14 years.
Throughout lockdown, Hannah and Chloe went above and beyond to help others, including helping with home schooling.
The pair have been a great role model for their foster siblings and have shown maturity and understanding towards children who have joined their family.
Chloe still FaceTime's her foster siblings daily despite moving across the country for university.
Kevin Williams, chief executive of The Fostering Network, says: "Congratulations to Chloe and Hannah on winning their award.
"Every year it's a privilege to hear the inspiring stories of those within the fostering community. We are delighted to shine a light on these incredible people, celebrate their achievements and show our appreciation for them.
"Our winners and everyone else involved in foster care should be extremely proud of themselves."
The awards were held at Birmingham's Repertory Theatre and attended by members of the fostering community from England, Wales, Northern Ireland and Scotland.
Councillor Matt Morrow, Cabinet Member for Children and Young People, said: "Chloe and Hannah's award is a fantastic example of how fostering touches the lives of everybody involved, be that the parent, children or siblings.
"The maturity and kindness they've shown is incredible and I hope that Chloe and Hannah are very proud of themselves.
"It goes without saying that fostering is a lifechanging experience, and we are always encouraging more local people to foster – it is something that you won't regret."
If you're interested in fostering visit royalgreenwich.gov.uk/fostering.