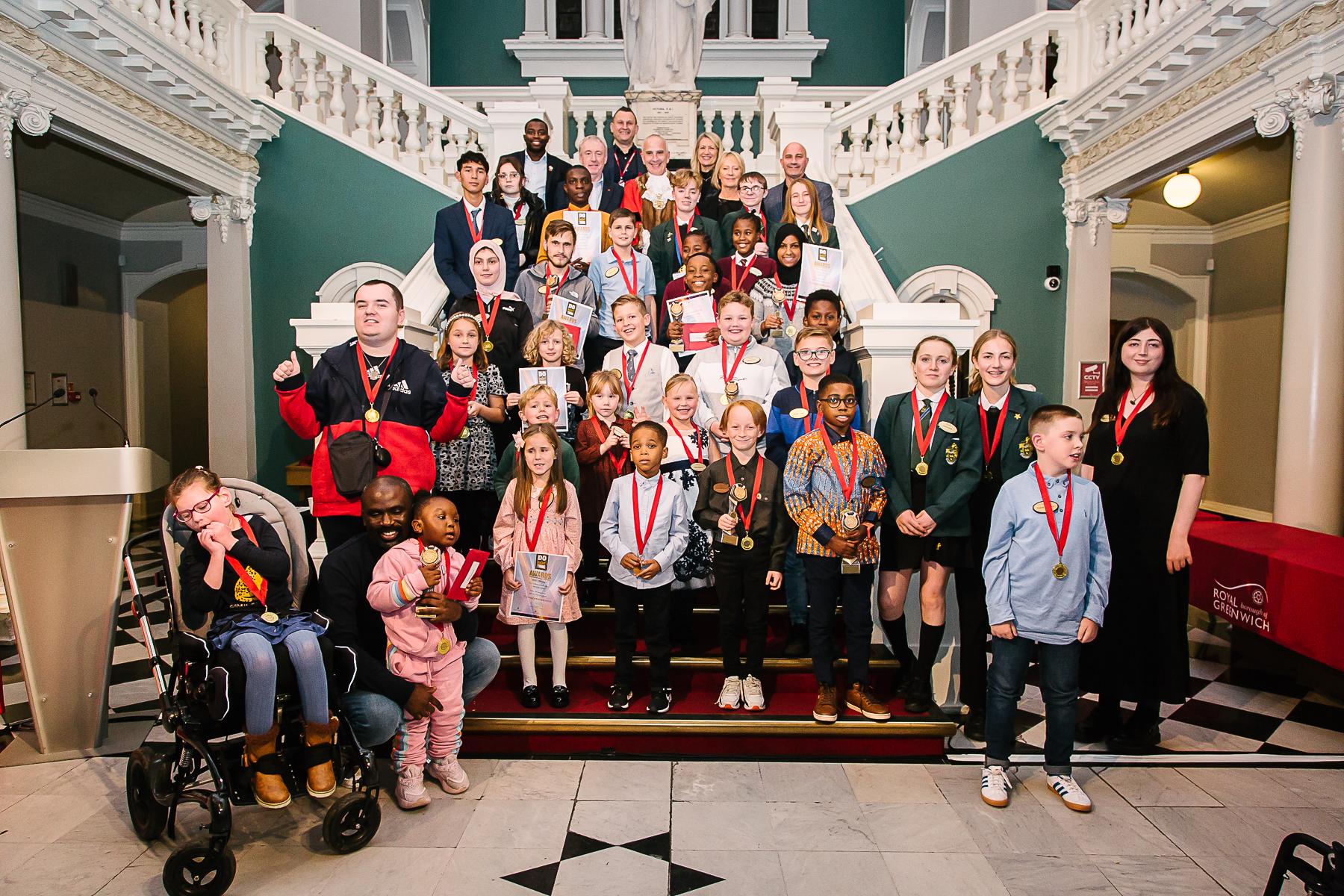 Published: Monday, 14th November 2022
Royal Greenwich's most inspirational young people have been honoured at the 23rd annual Do The Right Thing, Young Citizen of the Year Awards.
Children who have demonstrated exceptional bravery, hard work and community service were celebrated at a jampacked ceremony at Woolwich Town Hall on 4 November, featuring outstanding performances by the Sherington School Choir and Holy Family Gospel Choir.
Judges were inundated with nominations from teachers and schools, so picking the worthy winners was a tough ask.
There were 14 winners and 24 runners up across ten categories including Resilience During the Pandemic, Overcoming Barriers, and the Shea French-Gibbens Young Disabled Person of the Year Award.
A further 42 young people were highly commended, and all are a credit themselves and their families.
The event was attended by Councillor Anthony Okereke, Leader of the Royal Borough of Greenwich, along with Councillor Leo Fletcher, the Mayor, and Councillor Matt Morrow, Cabinet Member for Children's Services and Young People.
Cllr Morrow said afterwards: "It was incredible to hear so many stories of bravery and resilience from our young people.
"These awards show that the next generation are refusing to be defined by the pandemic. They have already faced a lifetime's worth of challenges, so to consistently go above and beyond at such a young age is truly inspirational.
"Every nominee should be proud of their achievements and they're all setting a great example to their peers. Well done to everyone involved!"
The event was jointly sponsored by Royal Greenwich and The Canary Wharf Contractors Fund, who are long-standing supporters of the Awards. Canary Wharf Contractors Fund supports people, communities and organisations local to the Canary Wharf Estate.