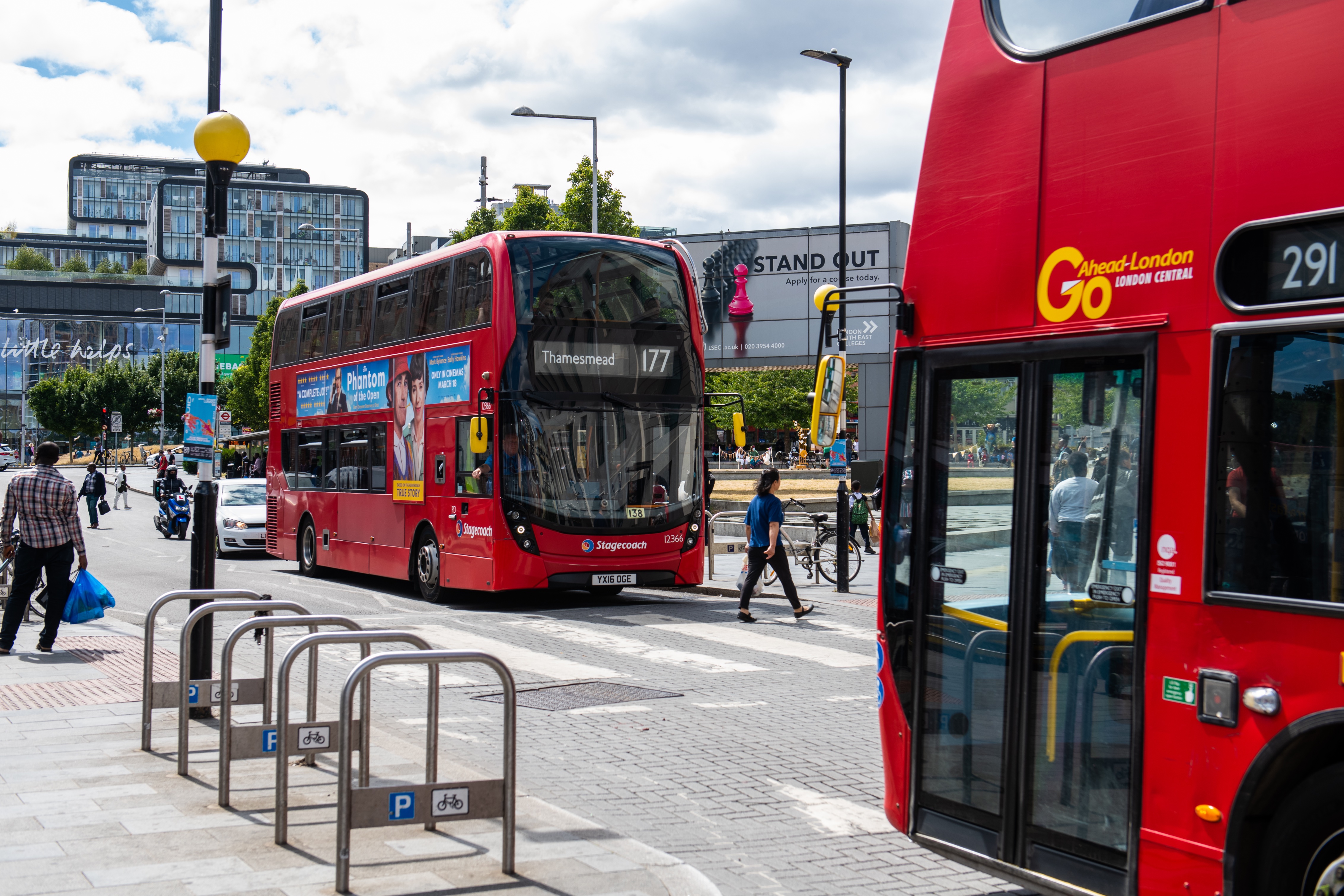 Published: Wednesday, 17th August 2022
We're asking residents, businesses and community groups to share their feedback on our draft Transport Strategy, to help improve the safety, efficiency and sustainability of Royal Greenwich's network.
The strategy sets out how we can support a healthier, greener borough and deliver improvements on our network of roads, cycle routes and public transport services. It includes a variety of proposals to help encourage walking and cycling, reduce traffic, improve air quality, and support the rollout of ultra-low emission vehicles.
The key aims of the strategy are to:
improve the safety and accessibility of our streets and public spaces for everyone, especially people walking and cycling
make it easier for people of all ages and abilities to have a healthy lifestyle
reduce car dependency in the borough
improve air quality by reducing emissions
encourage the use of electric vehicles (EVs), e-bikes and other smart technology
support growth by improving access to jobs, services and opportunities in Royal Greenwich and across London
bring our diverse communities together and attract more tourists to the borough.
Cllr Averil Lekau, Deputy Leader and Cabinet Member for Climate Change, Environment and Transport, said: "We're developing an ambitious transport strategy that will make Royal Greenwich a cleaner, greener, safer and healthier borough. Transport is the second biggest source of climate change emissions in the borough. It's vital we have an accessible, sustainable transport network which enables people to choose more active and healthy transport options, as well as cutting air pollution. Our new strategy is a key part in helping us reach our target to become net zero carbon emissions by 2030, in line with the Council's Carbon Neutral Plan.
"I would encourage local people to get involved and have their say, to make sure the strategy reflects the issues that are most important to you and help us identify where we can make improvements to transport around the borough."
The consultation will close at midnight on Sunday 25 September 2022. All feedback received during the consultation will be analysed and used to help shape the final strategy.
You can get involved and have your say in a number of ways:
Give your feedback at royalgreenwich.gov.uk/transport-strategy

Visit our exhibitions at Eltham, Greenwich, Thamesmead and Woolwich libraries and fill in a questionnaire
Meet our team and share your views at one of our pop-up events:

Wednesday 17 August, 11am to 6pm, General Gordon Square, Woolwich
Friday 26 August, 11am to 3pm, General Gordon Square, Woolwich
Monday 29 August, 12pm to 5pm, Well Hall Pleasaunce, Eltham
Wednesday 7 September, 12pm to 2pm, The Forum@Greenwich, Greenwich
Sunday 11 September, 11am to 3pm, Pegler Square, Kidbrooke
Saturday 17 September, 11am to 3pm, Morrisons, Thamesmead
Wednesday 21 September, 11am to 2pm, Plumstead Library, Plumstead
More events will be confirmed – please check Commonplace for updates
Register to take part in one of our online webinars:

Monday 12 September, 5.30pm to 7pm
Wednesday 21 September, 5.30pm to 7pm
Visit royalgreenwich.gov.uk/transport-strategy to read the draft strategy, sign up for a webinar or register for updates.