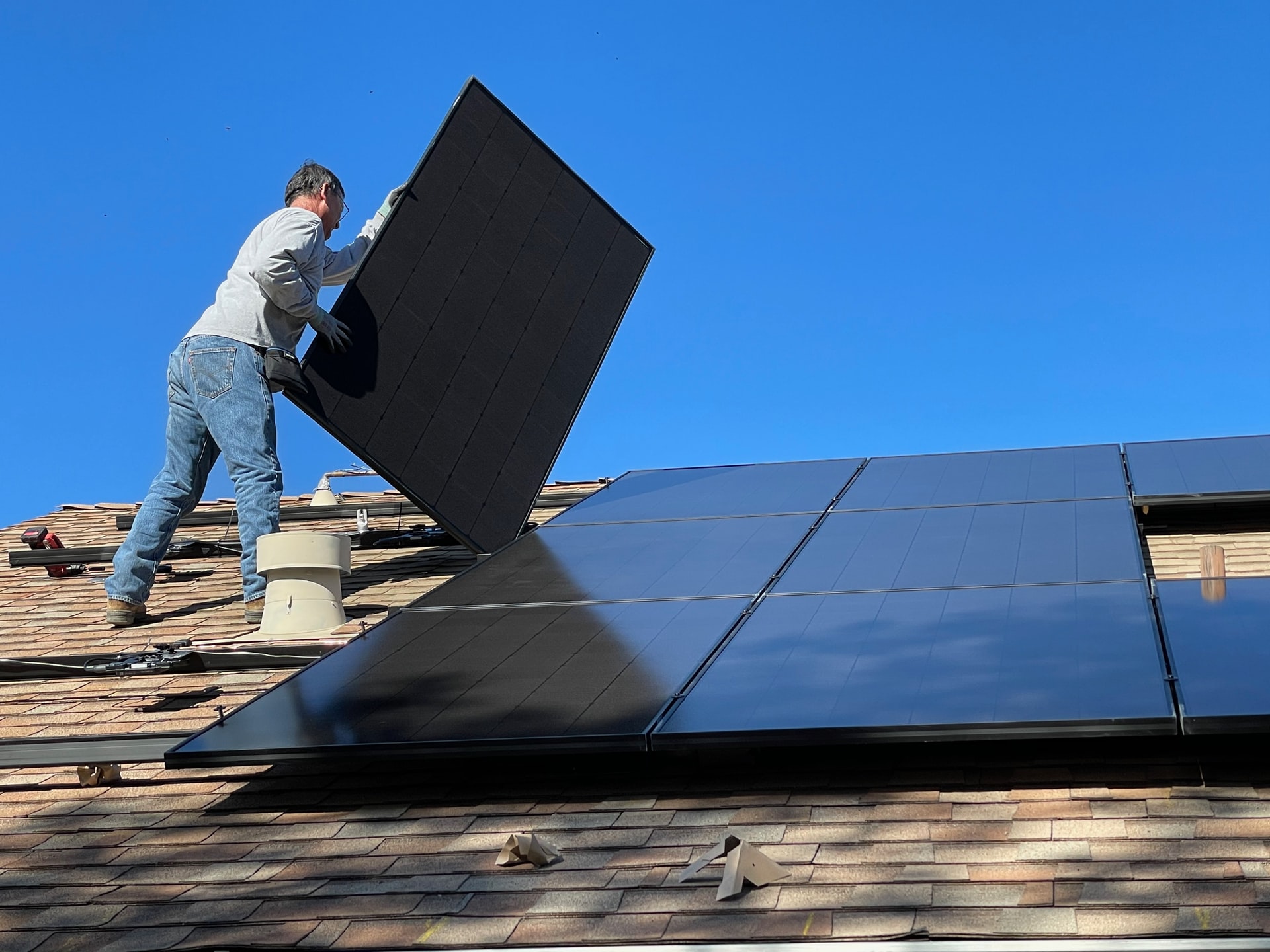 Published: Wednesday, 10th August 2022
The Royal Borough of Greenwich has secured funding to help reduce energy costs for eligible homeowners, by making their homes more energy efficient.
The rising cost of living is hitting residents across the borough but affecting our poorest households the hardest. With energy prices hitting an all-time high, the Council wants to help prevent communities in the borough from falling into fuel poverty by reducing their bills.
The council has secured a £2.8m grant from the Department for Business, Energy & Industrial Strategy (BEIS) to make this possible for homeowners in the borough. The scheme will focus on those with an energy performance certificate (EPC) rating of D, E, F or G, which cost the most to heat, and will be delivered in partnership with energy company E.ON.
Each successful resident could claim a grant of up to £10,000 to make improvements including solid or cavity wall insulation, solar panels, loft or roof insulation, and installing heat pump systems. This will help to keep your home warmer, reduce your energy bills and help cut carbon emissions.
Cllr Pat Slattery, Cabinet Member for Housing, Neighbourhoods and Homelessness said: "We're facing a climate emergency, and at the same time we're battling with the rising cost of living. No-one should have to choose between heating their home and feeding their family. If we can cut the energy prices for low-income households in the borough, we are tackling two massive issues head on and working towards a brighter future for those who are struggling."
Cllr Averil Lekau, Deputy Leader and Cabinet Member for Climate Change, Environment and Transport said: "This partnership provides a vital opportunity to help meet the carbon reduction targets set in our Carbon Neutral Plan, while also helping our most vulnerable residents to get free energy efficiency upgrades. If we can make 300 homes more carbon efficient, this will be an annual saving of approximately 84,000 tonnes of carbon. I encourage our residents to talk to E.ON and check if they qualify for help, so they can take advantage of this excellent opportunity."
Sarah Farmer, Director of Residential Solutions at E.ON, said: "Improving the energy efficiency of homes across the UK is not only key to meeting the nation's net zero targets and ensuring the UK's homes are fit for the future, but it can also dramatically improve people's living conditions by helping to make homes warmer and reduce their energy bills. We're really pleased to be working with the Royal Borough of Greenwich to bring these benefits to eligible residents by installing a range of free energy efficiency improvements on their properties."
Are you eligible for the grant?
To be eligible for the grants, you'll need to:
own and live in your property; and
have a combined household income below £30,000 a year OR someone in your home receives a means tested benefits; and
have an energy performance certificate (EPC) rating of D, E, F, or G. If you don't have an EPC rating, E.ON can check to see if your property meets the criteria.
The upgrades offered will be based on the results of a free survey of your home by E.ON.
For full details, including frequently asked questions and terms and conditions, visit eonenergy.com/ghg To apply, complete the online application form or if you don't have access to the internet, please call E.ON on 0333 202 4820 (freephone).