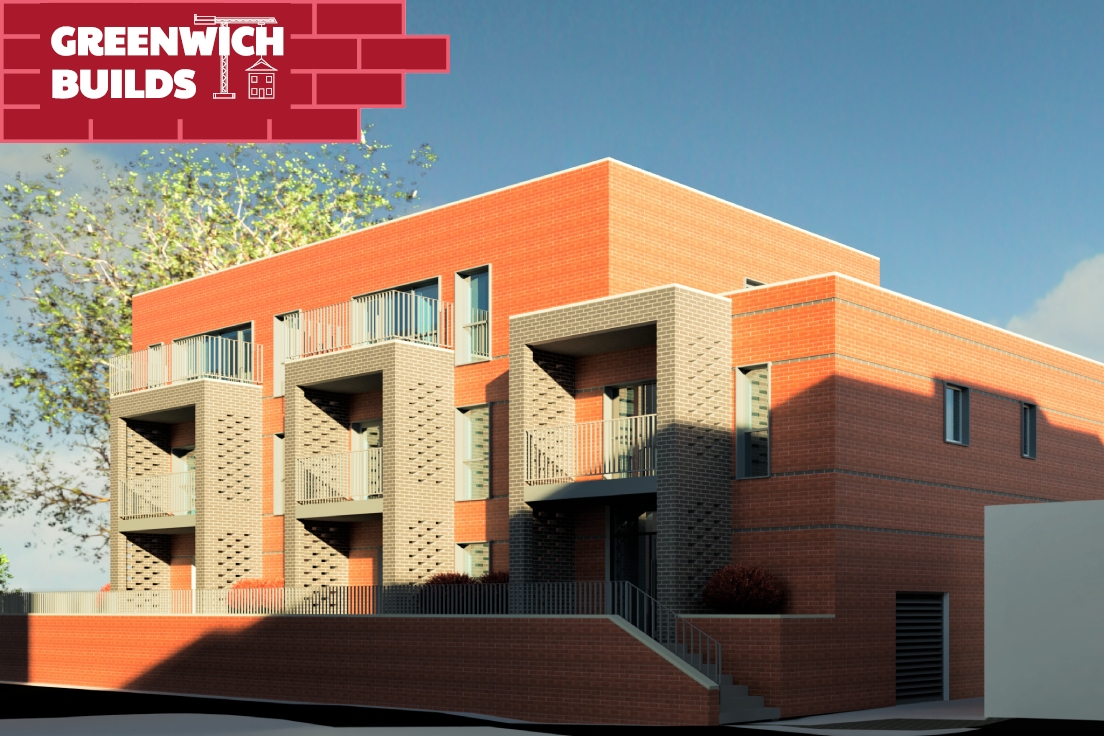 Published: Thursday, 28th July 2022
Plans for seven new zero carbon council homes in Greenwich Park have been approved by Royal Borough of Greenwich's planning board.
Part of the first phase of the Council's Greenwich Builds programme to create over 750 new homes for local people on housing waiting lists, the development at Bliss Crescent will consist of two one-bedroom, two two-bedroom and three three-bedroom flats.
Ground floor flats will have private gardens, while those on the upper floors of the three-storey scheme will have balconies.
Responding to feedback received during the Council's extensive consultation with local residents, landscaping and communal space improvements are included, and a mature London Plane tree at the centre of the site will be retained.
The scheme uses sustainable technology including heat pumps and solar panels to achieve zero carbon and help reduce running costs for tenants.
Royal Borough of Greenwich Cabinet Member for Regeneration, Councillor Aidan Smith, said: "We are delighted to see more zero carbon Greenwich Builds council homes approved. The need to create truly affordable housing at scale is more pressing than ever, with over 24,000 households on our waiting list. These approvals, together with the hundreds of homes already under construction in phase one of Greenwich Builds show our commitment to tackling the housing crisis head on."
Leader of the Royal Borough of Greenwich, Councillor Anthony Okereke, said: "I am proud that we now have hundreds of sustainable, truly affordable council homes underway in phase one of our Greenwich Builds programme. The zero carbon technology we're using in these council homes not only delivers on our commitment to building a cleaner, greener Greenwich, but also helps reduce running costs, essential at a time when price rises are causing hardship for so many in our borough."