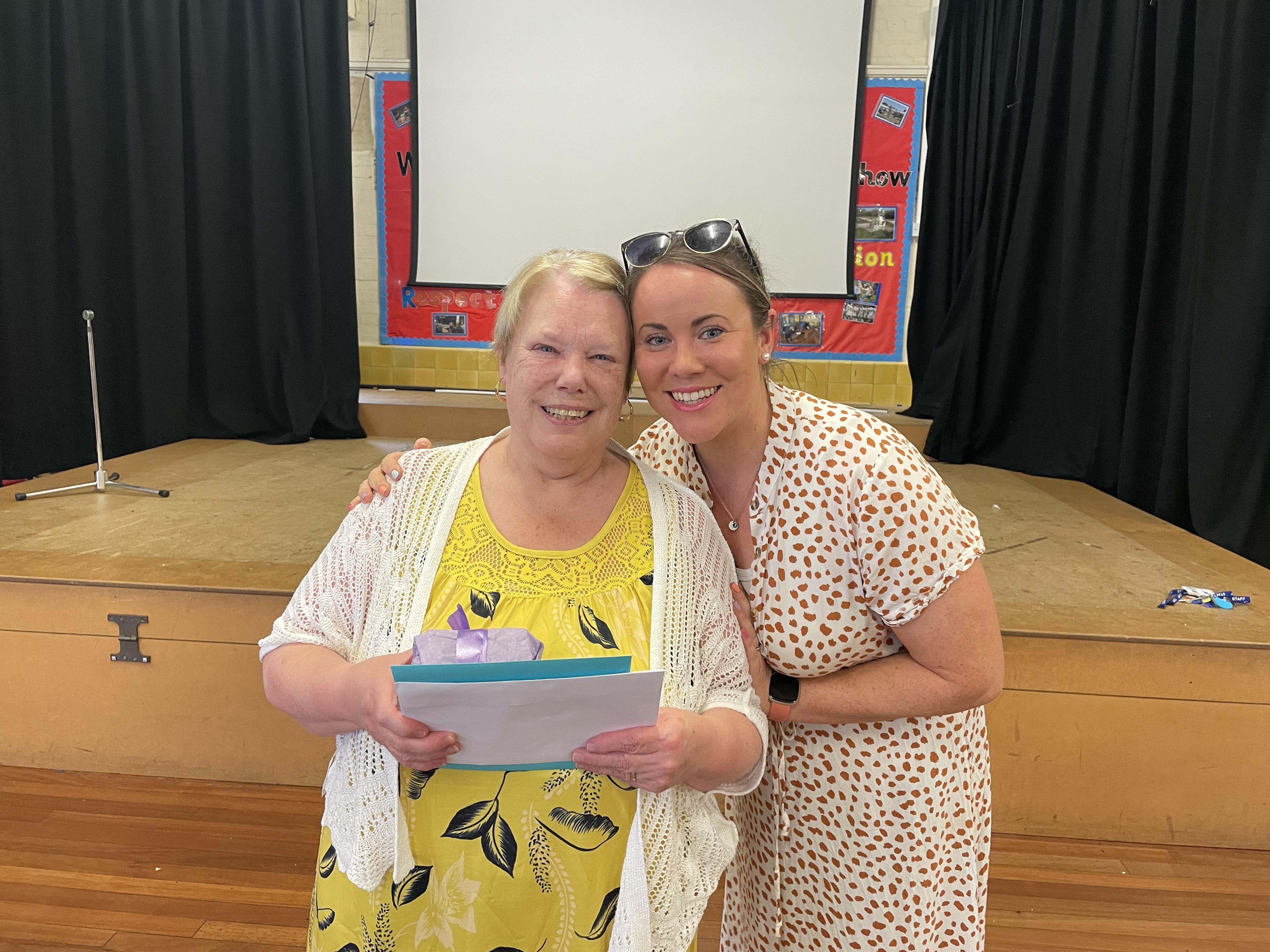 Published: Tuesday, 26th July 2022
A dedicated and caring school worker is retiring after three decades of supporting Royal Greenwich children.
When Sue Hebdon first started at Charlton Manor Primary School, Madonna was number one and a pint of milk cost 17p.
A lot has changed since 1985, but Sue has been a constant at the school.
Sue's first role was as a midday meal supervisor, before later managing the school's breakfast club. She retires having become a teaching assistant, supporting children with SEND.
Sue, who has previously been recognised for her long service with a lifetime achievement award from the Mayor, said goodbye at the end of last term.
She has supported generation after generation of young people, and colleagues and the Royal Borough of Greenwich are now wishing Sue a happy and well-earned retirement.
Amy Goold, Acting Headteacher at Charlton Manor, said: "We are very happy that Sue is going to finally get the rest she deserves.
"The dedication, the time and years she has put into the school has not gone unnoticed. Sue is a dedicated and caring member of staff who will be missed by all the staff, pupils and parents, and we wish her a happy retirement.
Councillor Matt Morrow, Cabinet Member for Children and Young People, said: "Everyone at the Royal Borough of Greenwich wishes Sue a happy retirement. She should be so proud of her long career, and I am sure she will be very missed by students and colleagues alike.
"It's people like Sue that make our schools the fantastic places they are for young people to learn.
"Having gone above and beyond for so long, it may be very hard at first to say goodbye, but Sue should feel safe in the knowledge that she has made a real difference to our community."
More information about jobs at Royal Greenwich schools can be found online.