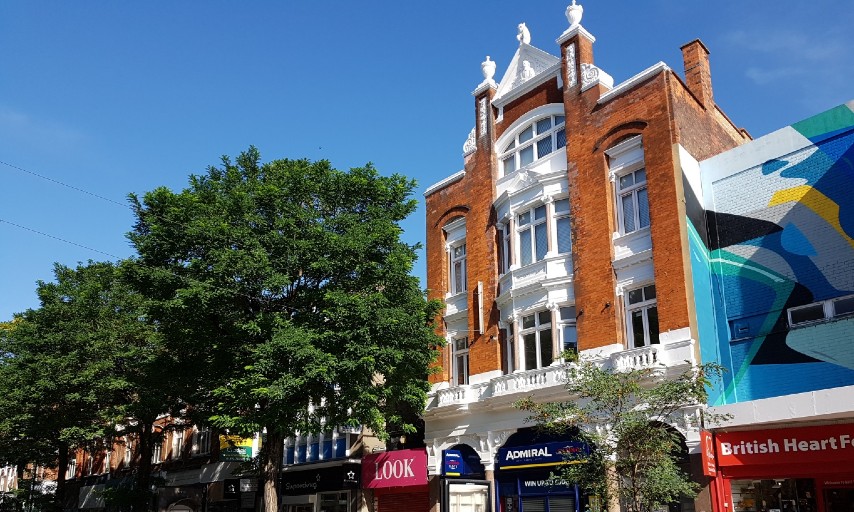 Published: Thursday, 14th July 2022
More funding announced for a two-year culture and arts project, to attract more people back to Woolwich town centre and a call our for artists to create murals.
The Royal Borough of Greenwich has received further funding of £74,500 from Historic England and National Lottery Heritage Fund to bring the history of local people alive, as part of a two-year culture and arts project, to attract more people back to Woolwich town centre.
This cultural programme will be run on the Council's behalf by the established arts organisation Emergency Exit Arts to complement the physical improvements being made to heritage buildings in the area through the Woolwich Heritage Action Zone.
To create an arts trail in and around Powis Street the Council is looking for artists to create four unique murals that tell a story of Woolwich's history and future. Architecture practice Turner Works will manage the commissioning process on behalf of the Council.
The proposed locations are:
Powis St/Greens End junction
Powis Street - Job Centre shop front
Barnard Close
Myrtle Alley
Cllr Adel Khaireh, Cabinet Member for Culture, Communities and Equalities, said:
"Our cultural programme will celebrate the diverse stories of our communities in Woolwich and delve more intimately into the lives and experiences of our community, showing just how connected we all are. I can't wait to see how local artists will also creatively reinterpret the local people's stories to build a trail that is immersive, captivating and real."
Cllr Aidan Smith, Cabinet Member for Regeneration, said:
"Woolwich is a priority area for the Council. We are investing in a brand-new leisure centre as well as refurbishing Tramshed Theatre and leading the makeover of the town centre's civic spaces and heritage buildings.
We want to attract residents from nearby communities to Beresford market and the high street, increasing spend and footfall, supporting local businesses and increasing the diversity of what's on offer in the town centre for residents."
Artists interested in creating a mural should apply by Monday 15 August.
Apply for positions with Emergency Exit Arts
In addition to the Government's Heritage Action Zone funding the Council successfully bid for £17 million from its Future High Street Fund to boost Woolwich town centre too. The Council is currently consulting on proposals to revitalise the area and people can have their say until Sunday 17 July.