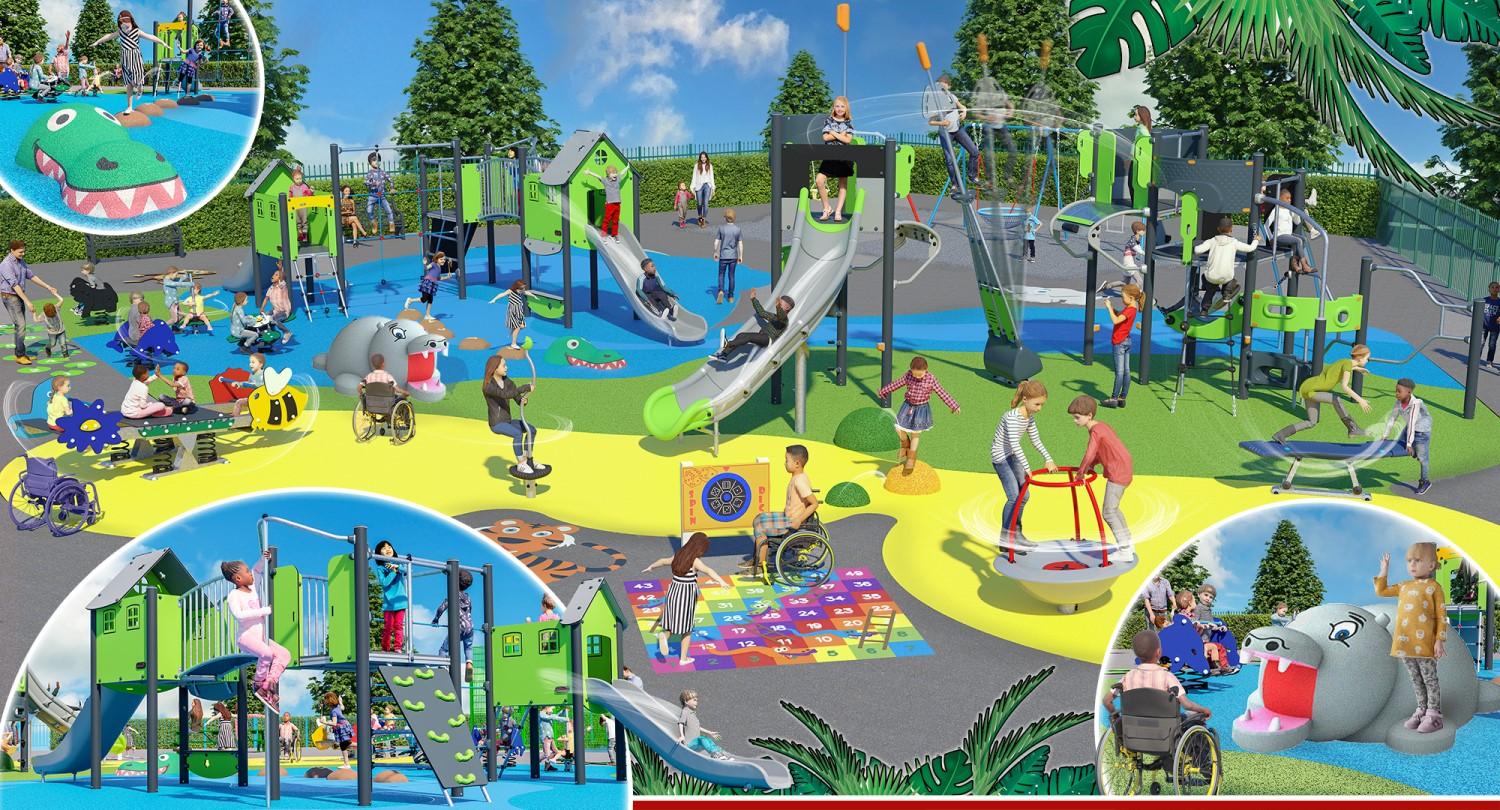 Published: Wednesday, 22nd June 2022
Six playgrounds in the borough will see exciting improvements this summer, with the installation of high quality play equipment, much of which can also be used by children with disabilities.
The playgrounds are being refurbished with a wealth of modern equipment including climbing frames, compact zipwire lines, playhouses, swings, roundabouts, seesaws and springers, sensory play panels and much more.
At each playground, we're installing key play equipment like roundabouts and seesaws which have been specifically designed for easy transfer from a wheelchair or with a more consistent and level surface.
The Council has planned the playground refurbishments with help from Friends of Parks groups and schools, who provided advice on what improvements were needed.
Cllr Adel Khaireh, Cabinet Member for Equality, Culture and Communities, said:
"It's great to see these playgrounds are being modernised in a way that will make them more accessible and inclusive for children of all ages and abilities. This will provide more interesting and valuable ways for children to play and learn, which is so important to help them develop their agility, coordination and social skills. We're delighted to have the support and insight from local organisations on what will most benefit our children and young people."
The six playgrounds undergoing refurbishments are:
Abbey Wood Park, Abbey Wood
Altash Gardens, New Eltham
Fairy Hill Park, Eltham
Horn Park, Eltham
Hornfair Park, Charlton
Southwood Road Park, Eltham
The six sites were selected following an annual inspection of our playground equipment across the borough, which found the existing equipment was approaching the end of its lifespan. Complementary works will also take place to update signage, seating, fencing and bins where it's needed.
Work starts this week and, subject to weather conditions, is expected to take four to five weeks. Where possible, playgrounds may reopen earlier. Updates will be provided on the Council's social media channels when refurbishments are complete.
Find your nearest alternative playground at royalgreenwich.gov.uk/playgrounds