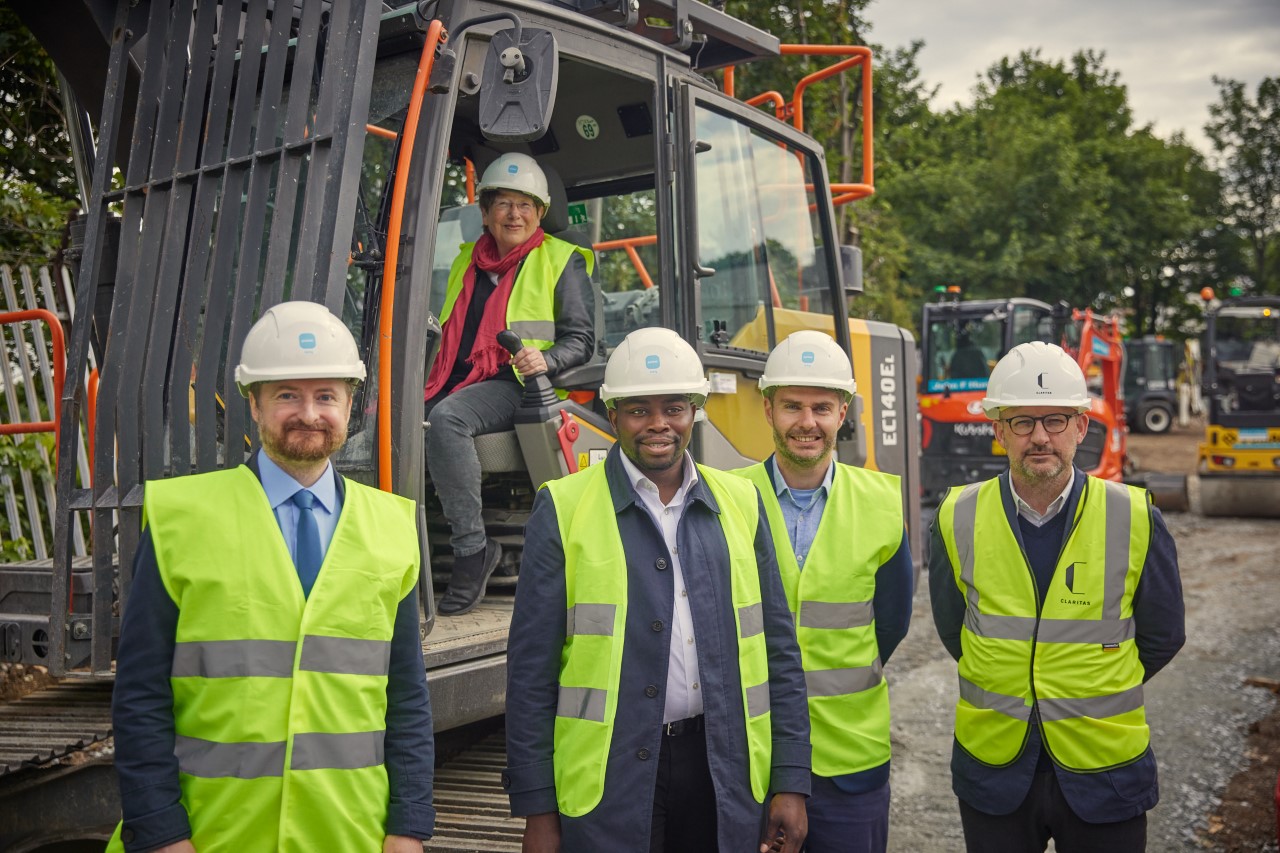 Published: Monday, 13th June 2022
A ceremony marking the start of construction work on 48 new homes which will be sold to local residents at a reduced price was held last week in Charlton.
The event was attended by the Leader of the council, Councillor Anthony Okereke, alongside Councillor Aidan Smith, Cabinet Member for Regeneration, and Councillor Jo Van den Broek, Ward Councillor of Charlton Village and Riverside.
The new homes, including 45 one-bedroom and 3 two-bedroom homes, will be built by developer Pocket Living on land formerly owned by the council, and are due to be finished by the end of 2023.
They will be available at a 20 per cent discounted rate compared to the local market, and are exclusively for first-time buyers who live or work in Royal Greenwich and earn under the Mayor of London's income threshold for affordable housing.
Cllr Anthony Okereke said: "Our borough is growing fast and we need homes that suit everyone, so schemes like these will be important as we tackle the housing crisis. We know demand is high for homes in Royal Greenwich and we're doing everything we can to deliver housing for all, and projects like this will help first time buyers get on the ladder and keep local people living, working and enjoying our fantastic borough."