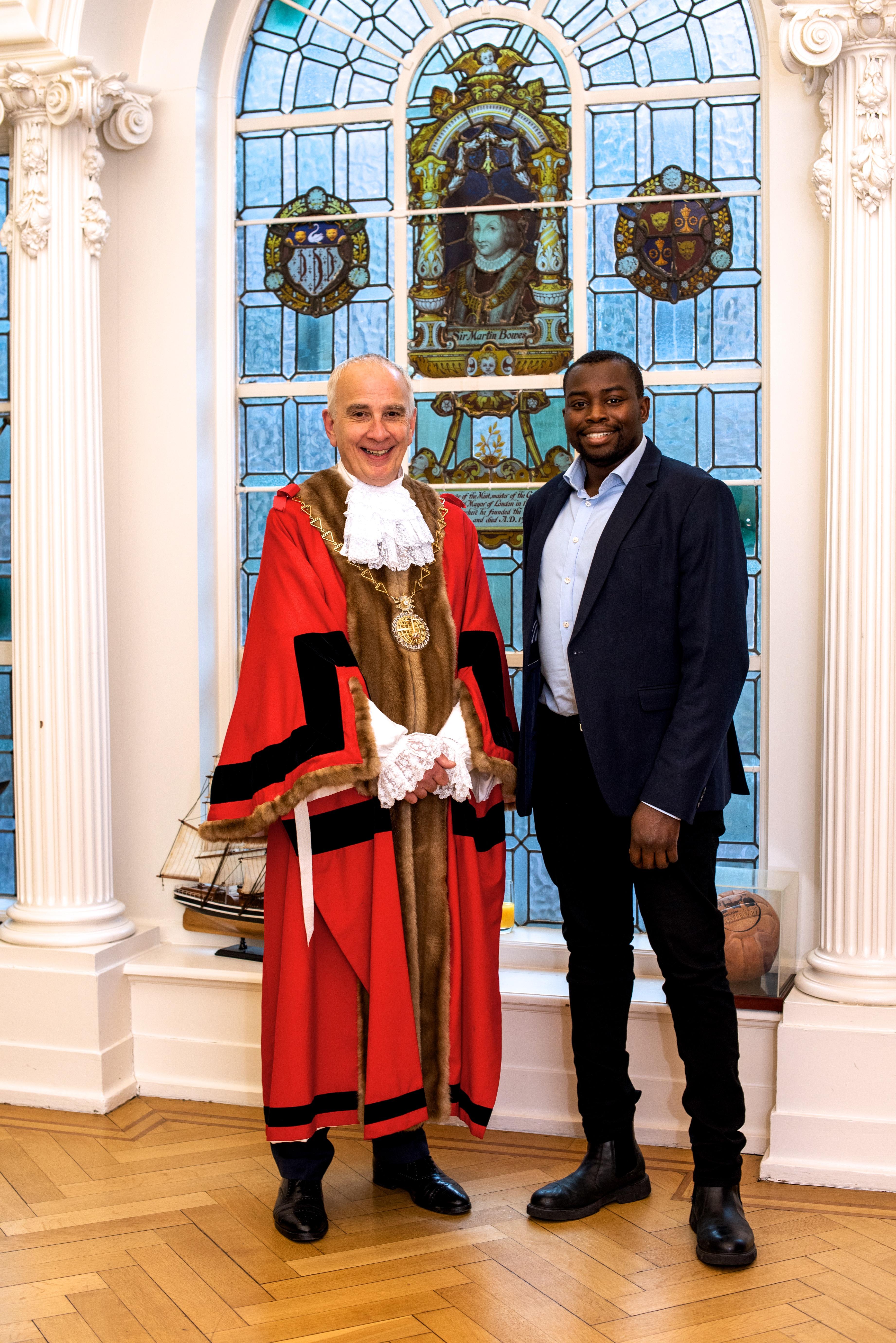 Published: Tuesday, 7th June 2022
At the Annual General Meeting on Wednesday 25 May, Cllr Leo Fletcher – former Deputy Mayor – was elected as the Mayor of Royal Greenwich for 2022 to 2023.
Cllr Leo Fletcher is the eleventh Mayor since Greenwich gained its royal status in 2012. He was first elected in 2018 representing the Blackheath Westcombe ward.
The Mayoress, will be Cllr Fletcher's wife Jacqui Power, and Deputy Mayor for this term will be Councillor Dominic Mbang who is also the elected member for Woolwich Dockyard.
The Mayor of the Royal Borough of Greenwich, Cllr Leo Fletcher said: "I am honoured to be taking on this role as Mayor, representing the borough I have lived and worked in all my life.
"In my previous role as Deputy Mayor and as a representative for Blackheath Westcombe I have been lucky enough to meet some of the incredible people that make up our diverse community. I also welcome Councillor Dominic Mbang as my Deputy Mayor for 2022-23, like me, he has been serving the borough since 2018."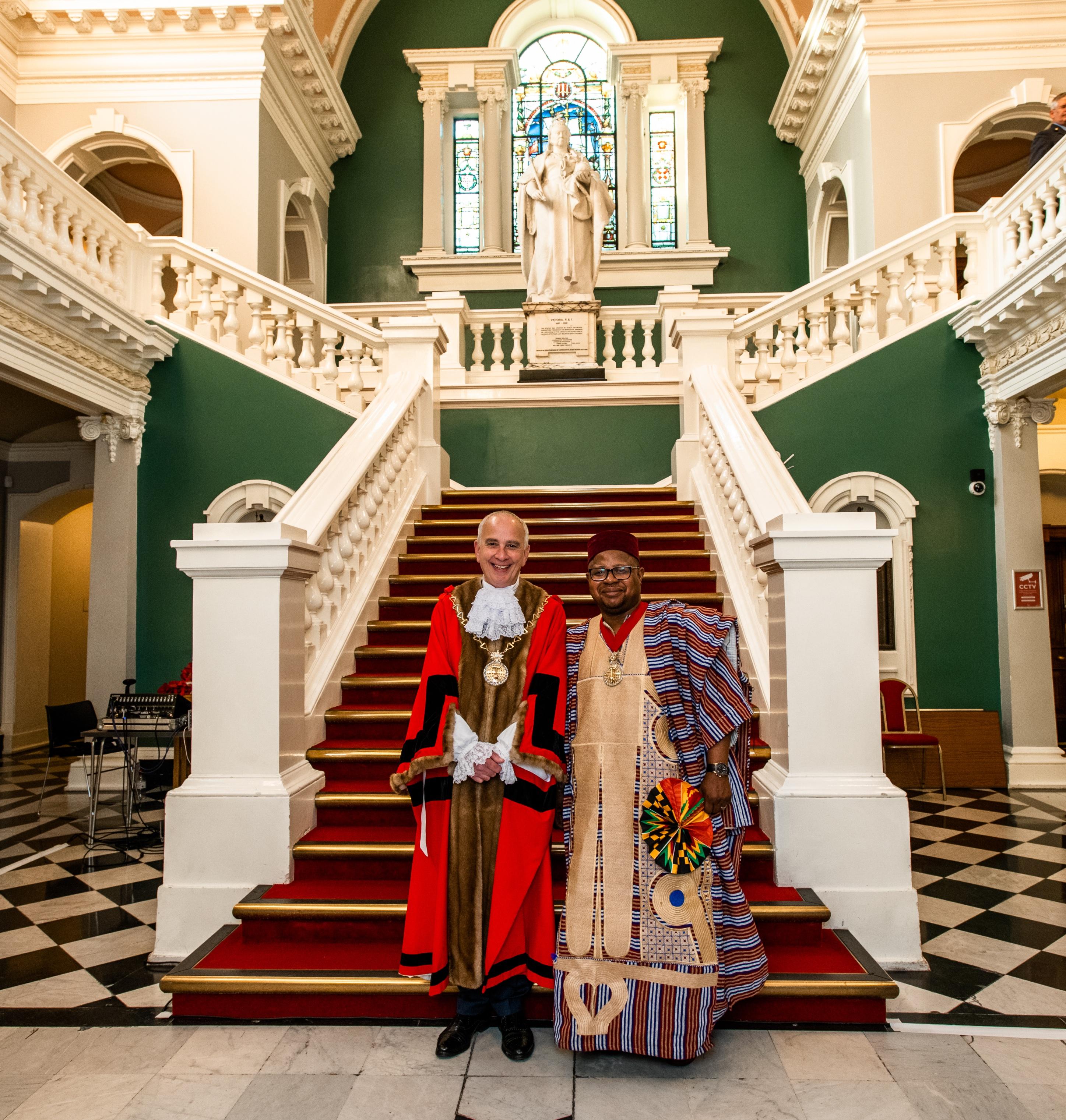 Our new Mayor Cllr Leo Fletcher with Deputy Mayor Cllr Dominic Mbang
Cllr Fletcher previously worked for the Council's housing department, a 30-year role that started with Cllr Fletcher as a caretaker in Plumstead, before he became a manager within the service.
This year, the Mayor's charity appeal will be Greenwich and Bexley Community Hospice who provide care and support in peoples own homes and care homes as well as local hospital and hospice in Abbey wood.
Also, Lymphoma Action a charity that is dedicated to lymphoma the fifth most common cancer.
If you would like the Mayor to attend an event – virtual or in person – contact the Mayor's office at mayor@royalgreenwich.gov.uk