Published: Friday, 20th May 2022
A message from Councillor Danny Thorpe
As you may already be aware I will be stepping down, with a heavy heart, as Leader of the Council on 25 May after Cllr Anthony Okereke was nominated as the Council's next Leader, by Greenwich Labour Group.
However, I will remain a councillor for my ward of Shooters Hill.
Having grown up in Greenwich and having lived here my whole life, I've felt an incredible responsibility over these past four years to do the very best for this brilliant borough and although I am finishing in my role slightly earlier than I had planned, I can honestly look back and say with pride that the borough is in a better place than it was in 2018.
New council housing is springing up across the borough, our finances are stable and our services have continued to improve year on year.
A testament to the fantastic work of all of you. Whether you are a social worker, a nurse or working for one of our brilliant voluntary organisations, Team Greenwich has shown itself to be a formidable force under pressure and leading that team through such difficult times has been the privilege and honour of a lifetime.
Leading through COVID-19 has been the challenge of a lifetime and from day 1, I know that our collaboration and collective action made the difference. The things we achieved, such as our work on testing, vaccines and the development of the community hub have been some of the most challenging and rewarding moments of my life. In the darkest moments, we found ways to come together, work together and make things happen for people who needed us. Absolutely remarkable stuff, and there are many lessons from this experience we must never forget.
Everyone deserves to have a safe, secure home and having grown up in a council house myself, I'll forever be proud of the work we've done to build a new generation of council housing in Greenwich. 21 st century, sustainable housing that is providing much needed help for hundreds of families in Greenwich. I'm also proud to be finishing with a strong legacy for phase 2 of Greenwich Builds, which has the money and resources to deliver another 1,000 council homes over the next 4 years. We've also been a welcoming borough for those in need of help. I am proud of our huge humanitarian relief effort to support people who have recently fled wars in Afghanistan and Ukraine too. From making sure 700 people left by the government in a quarantine hotel had food, clothes and medicine to looking after children who were alone.
The old saying goes that time flies when you are having fun and here are just a few of the things I'm most honored to have achieved during my term. A massive thank you from me to everyone who has helped make them happen!
Housing and regeneration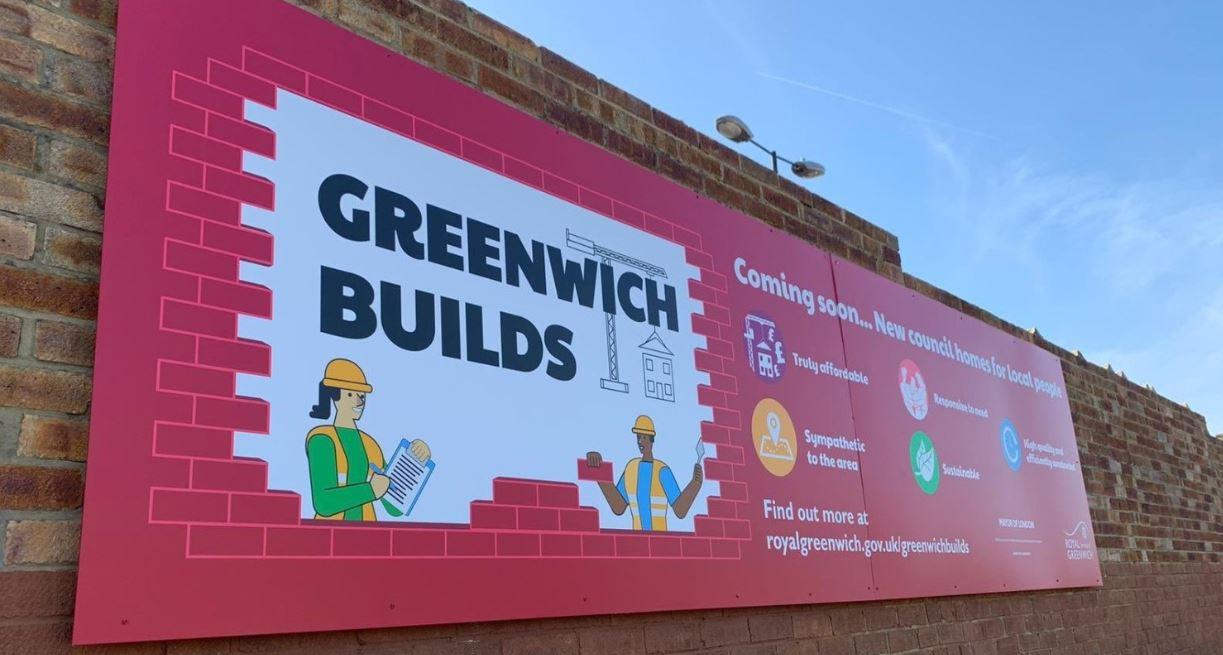 Greenwich Builds
Launched the biggest council house building programme in a generation. Six hundred and seventy-six of 750 have already been built. Having grown up in a council house in Greenwich myself it's something that has filled me with immense pride.

Built 684 energy-efficient modern new homes to replace the Connaught Estate in Woolwich as part of the Council's £398m Woolwich Estates programme.

Seen the opening of Crossrail in Woolwich and Abbey Wood and the slashing of journey times into central London. It will now only take 18 minutes to get to Tottenham Court Road from Woolwich.

Begun the refurbishment of Woolwich's much-loved Tramshed Theatre and submitting a planning application for a massive new leisure centre at the heart of Woolwich town centre to draw more people back into the town.

Secured nearly £21 million in funding from the Government and Historic England to help transform Woolwich town and maximise the Crossrail-effect.

Built a cinema and restaurant complex in Eltham town centre as part of our wider improvements to the high street.

Refurbished and extended Plumstead's historic library to create a multi-award-winning library, sports and community centre as well as many other enhancements to Plumstead High Street.
COVID-19 and public health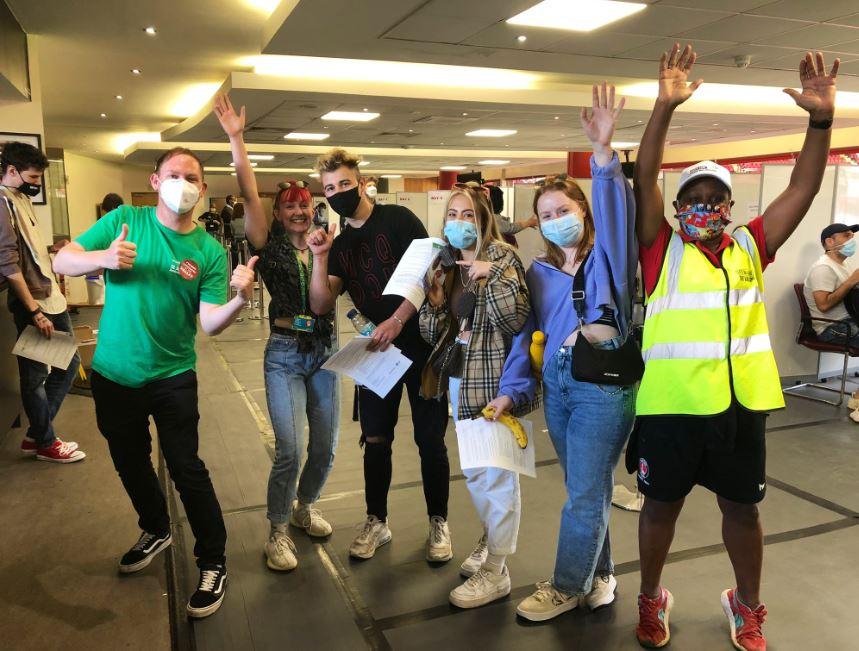 Cllr Thorpe at Vaccination at the Valley
Led the borough through COVID – including standing up to the Minister of Education to protect our children from what would emerge as the extremely contagious Delta variant – and even becoming a trained vaccinator.

Administered £10,573,933 in recovery grants to keep thousands of local businesses afloat.
Inequality and cost of living
Fed hungry children through our pioneering free holiday meals scheme. In 2021 alone we distributed 17,775 meals.

Supported thousands of residents on the lowest incomes, including the elderly, and those claiming benefits to reduce their council tax.
Environment and transport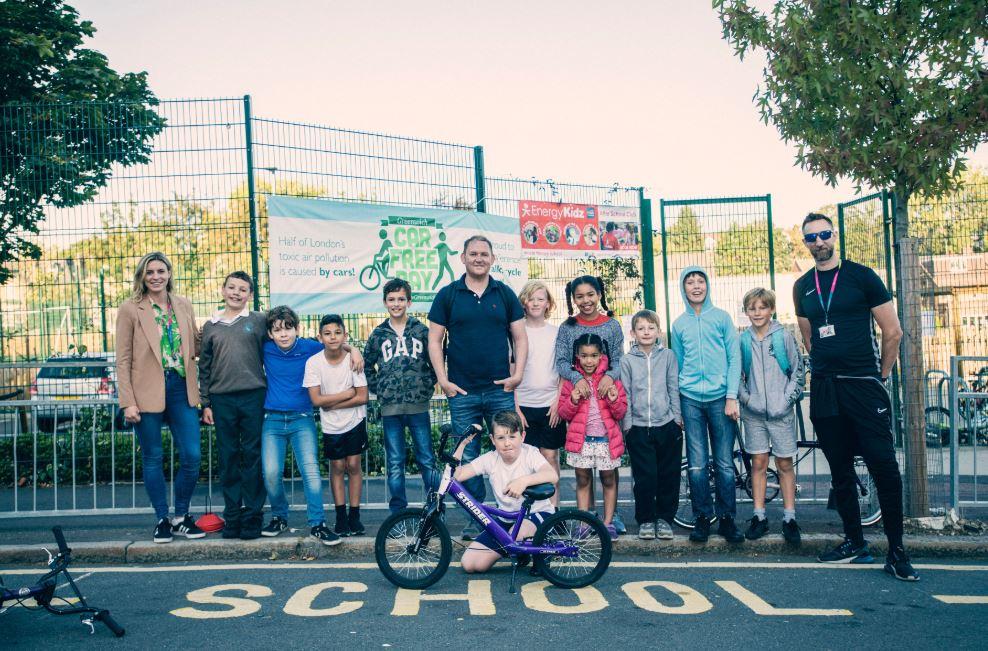 One of our school streets
Launched 11 School Streets to make roads around schools safer for children.

Installed solar panels on council homes and helped 130 homeowners get solar panels too.

Installed communal ground source heat pumps on our estates. A low carbon alternative to traditional boilers.

Planted 2,538 trees, community orchards and rewilded our estates.

Invested £1million in our parks which has already seen Sunbury Street, Eaglesfield, Villas Road, Garland Road playgrounds get a makeover as well as Plumstead, Bostall and Rockcliffe Gardens among many others.
Arts and culture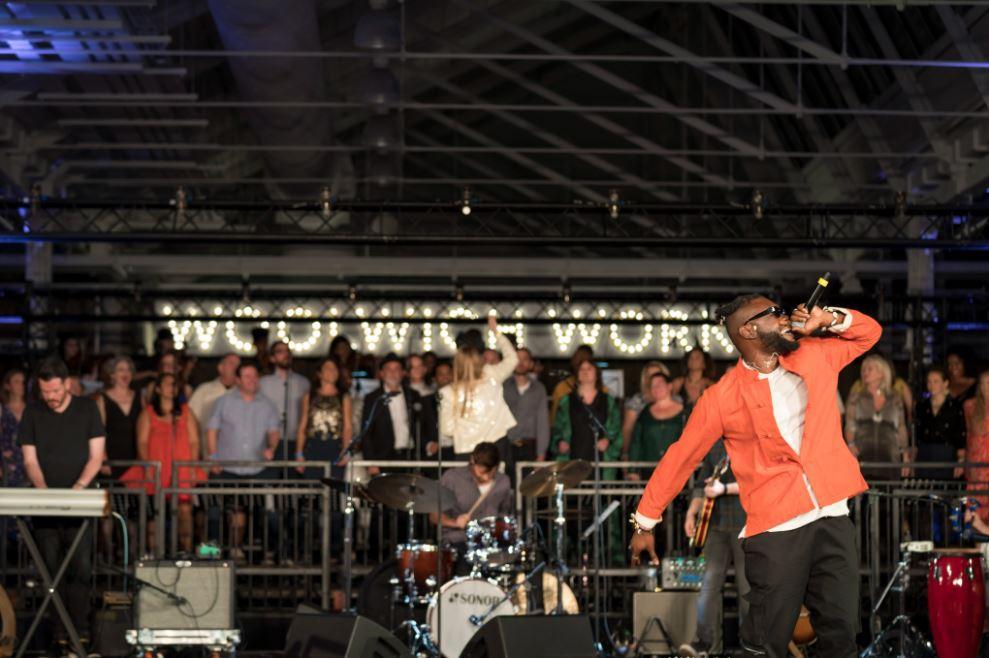 Woolwich Works
Seen Woolwich Works open, our refurbishment of five historic buildings on the Royal Arsenal to create a new arts centre - which has already won TimeOut's 'Best New Culture Spot' award and saved the buildings from Historic England's At Risk Register.

Helped to bring Punchdrunk's rave-review immersive theatre show to the Woolwich Arsenal and up to 600 visitors a day to spend their money locally
None of this would have been possible without the hard work of all the Council's officers and our fantastic partners. There are more challenges ahead, particularly with the cost of living crisis, and times are going to be tough for many of our residents. But I have every confidence that with such a brilliant team of officers in Greenwich, the Council will once again be doing everything it can, in the best interests of the borough, to deliver for the people of Greenwich.
Thank you once again for being part of the journey of a lifetime. I'll do all I can to support you and the new administration to make sure that we work together in the best interests of Greenwich, making sure we put people and services first and at the heart of everything we do.