Development Opportunity for Community Land Trusts
The council has recently made available two small sites for development by Community Land Trusts (CLTs) in Royal Greenwich.
The first site is Susan Road/Delme Crescent, Kidbrooke (SE3 0JD and SE3 0ED)
There is potential for development on the rectangular site where two blocks of garages are currently located. There is also limited potential to develop the triangular site opposite including for ancillary uses, such as parking and/or a community garden.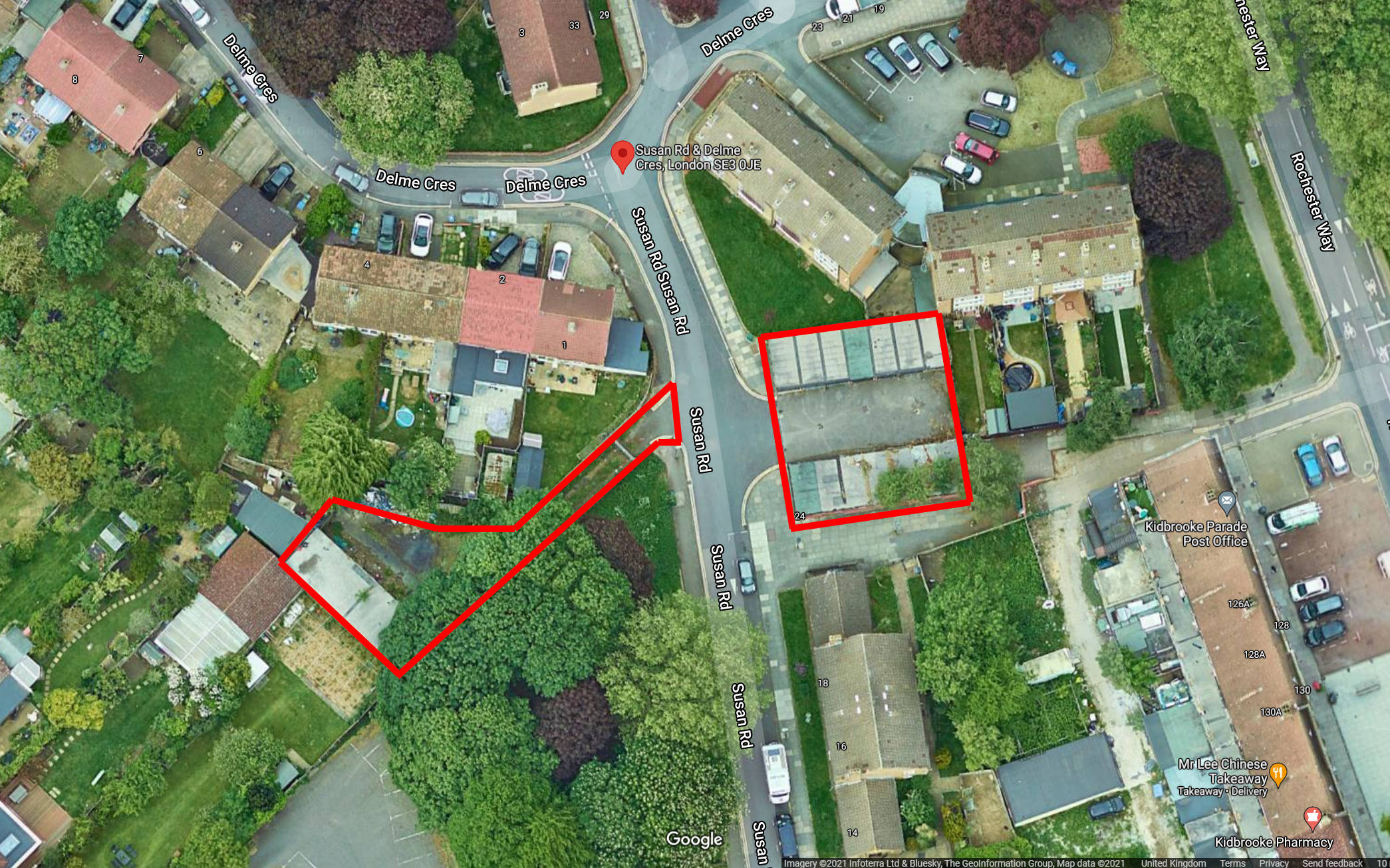 The second site is Mottisfont Road/Felixstowe Road, Abbey Wood SE2 9LL
This site currently contains a row of garages to the north of the railway line by Abbey Wood station, and to the south of Felixstowe Road. Network Rail has been using the depot land to the south of the site to facilitate the Crossrail construction work. Access into the site is via the south western corner, and will remain within Royal Borough of Greenwich ownership. The site will be transferred with a right of way to allow access by the council and Crossrail to enter into the railway track to the south of the site, to undertake any maintenance works that might be required.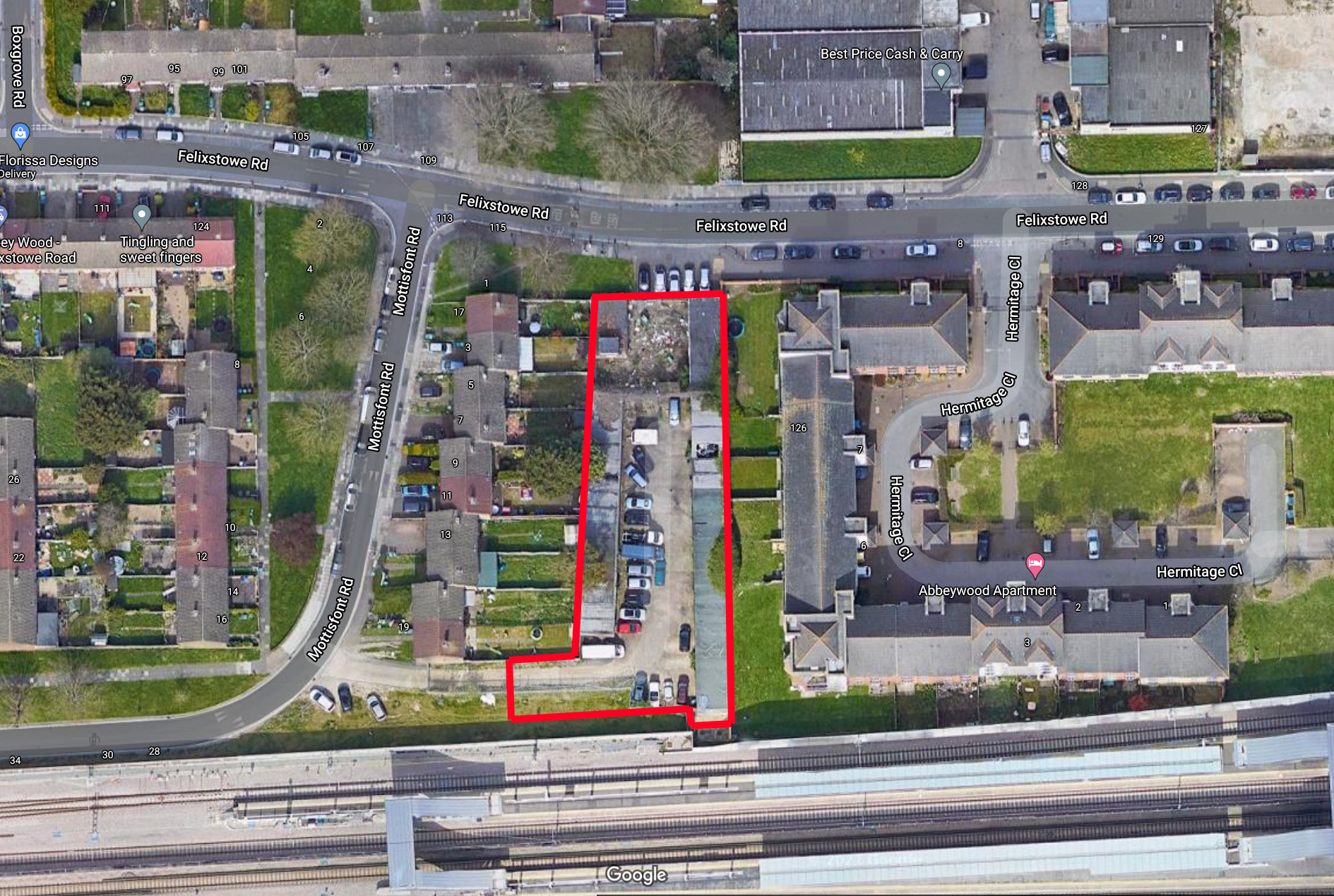 The council has carried out preliminary site surveys, which show that there are no impediments to development on either site.
Some of the garages are occupied, and the Council is liaising with occupants to make them aware of the potential for development of the two sites, and to offer alternatives where possible.
Why Community Land Trusts?
A key objective for the council is to ensure that development of these sites includes affordable housing which will remain in community ownership in perpetuity. CLTs are community organisations that are specifically set up to acquire land and assets of benefit to the local community, and are able to maintain those assets in perpetuity through an organisational asset lock. A trust is controlled by its members, and individuals who live or work in the specified area can apply to become members of nearby trusts.
The land disposal process
The sites are now live on our tender portal, which you can access at the link below. You must register in order to be able to submit your bid.
Click here to access the tender portal
CLTs will be able to bid for one or both sites. Any development proposals will be subject to planning approval.
Groups must be in a position to bid for the sites as part of the procurement process in autumn 2021 and looking to start the development on site by spring 2023.
The timetable for the procurement process will be as follows:
Invitation to submit proposals released

30 November 2021

Final date for receipt of clarification questions from CLTs (including comments on the draft Heads of Terms at Appendix 3)

17 December 2021

Deadline for submission of proposals through the Portal

12pm, 28 January 2022

Potential post-submission clarification interview

w/c 7 February 2022

Completion of evaluation of proposals

 

25 February 2022

Outcome of this process communicated to CLTs

March 2022
Where to go to find out more about CLTs
The National Community Land Trust Network provides advice, training and resources for CLTs.
Community Led Housing London provides start-up funding and advice for CLTs and other forms of community-led housing.
For any other questions please contact either:
Chantal.miller@royalgreenwich.gov.uk