Have your say on our plans for Robert Street
Greenwich residents are in urgent need of affordable housing, and as part of our commitment to addressing this crisis we're embarking upon a new, large-scale programme of home-building across the borough.
In order to do this we've identified a number of sites where we're hoping to build new homes for some of the thousands of families and individuals on our waiting list. All the houses we build will be sympathetic to the surrounding area and will take neighbouring residents' concerns into consideration.
The first area we're looking at is in Robert Street, SE18, and we're keen to get feedback from those living in the surrounding area to find out what questions or concerns they may have.
Latest news
21 Oct 2019: We have now submitted our designs for planning approval. You can follow the process of this applcaiton via our Planning Portal.
Where we might build
The area in red below is the site we're looking to build on.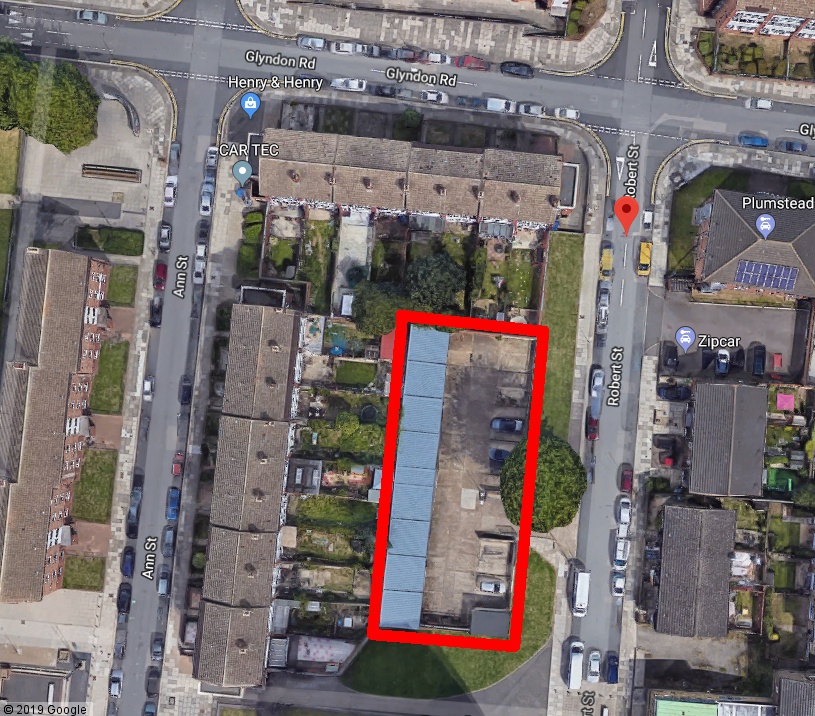 And here's how the site looked from Robert Street before it was hoarded for surveys and demolition.
What we might build
Our current plans are to construct four two-bedroom homes with gardens and on-site parking, with each home able to house up to four people currently on our waiting lists. The homes will be built quickly and efficiently using what's known as modular construction. Using modular construction also means the environmental impact of both the building and running of these homes will be much smaller, with Robert Street on-track to be a 'zero-carbon' build.
You can see potential designs below, but remember that these are early concepts and do not necessarily illustrate what the final homes might look like.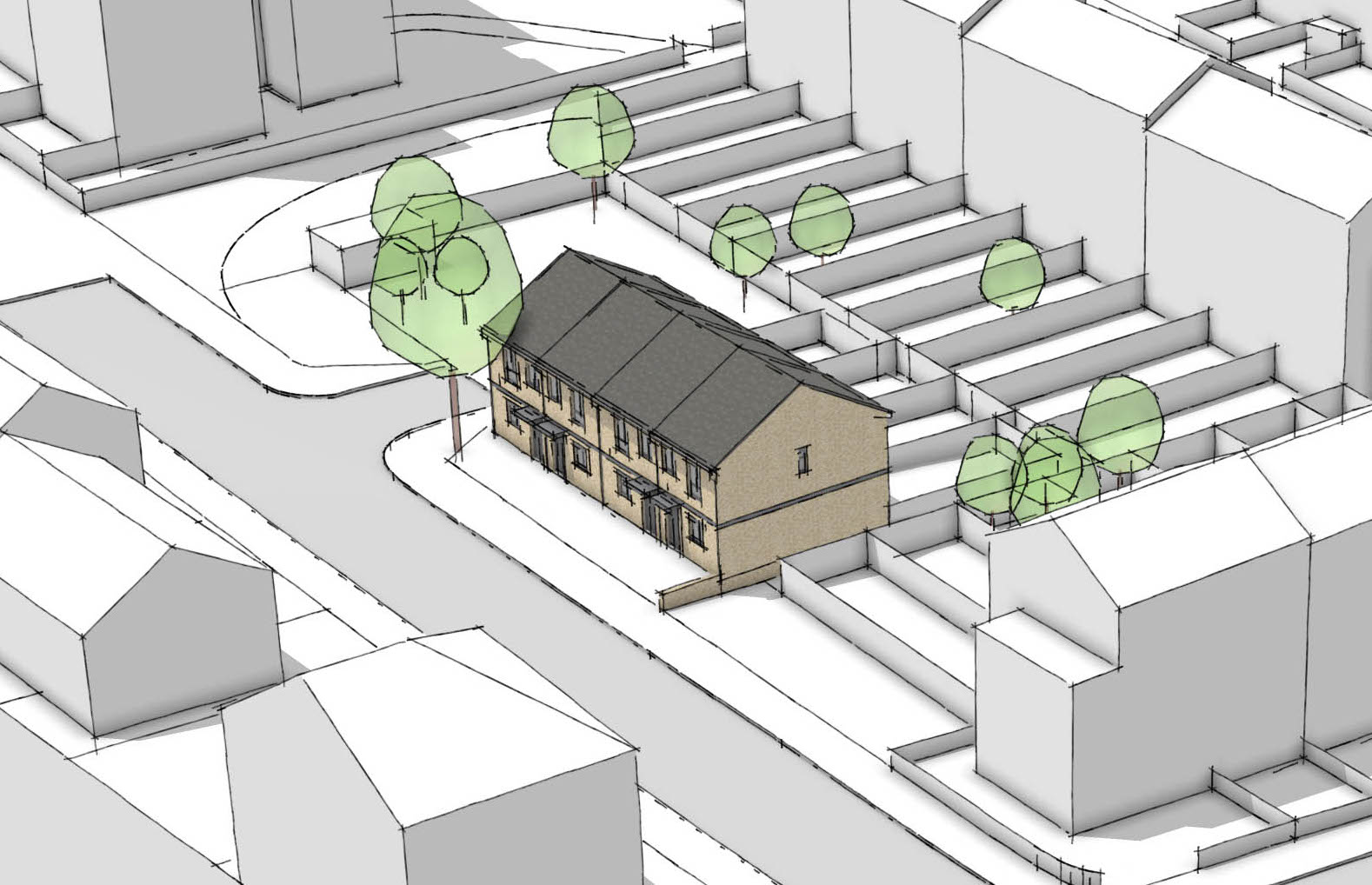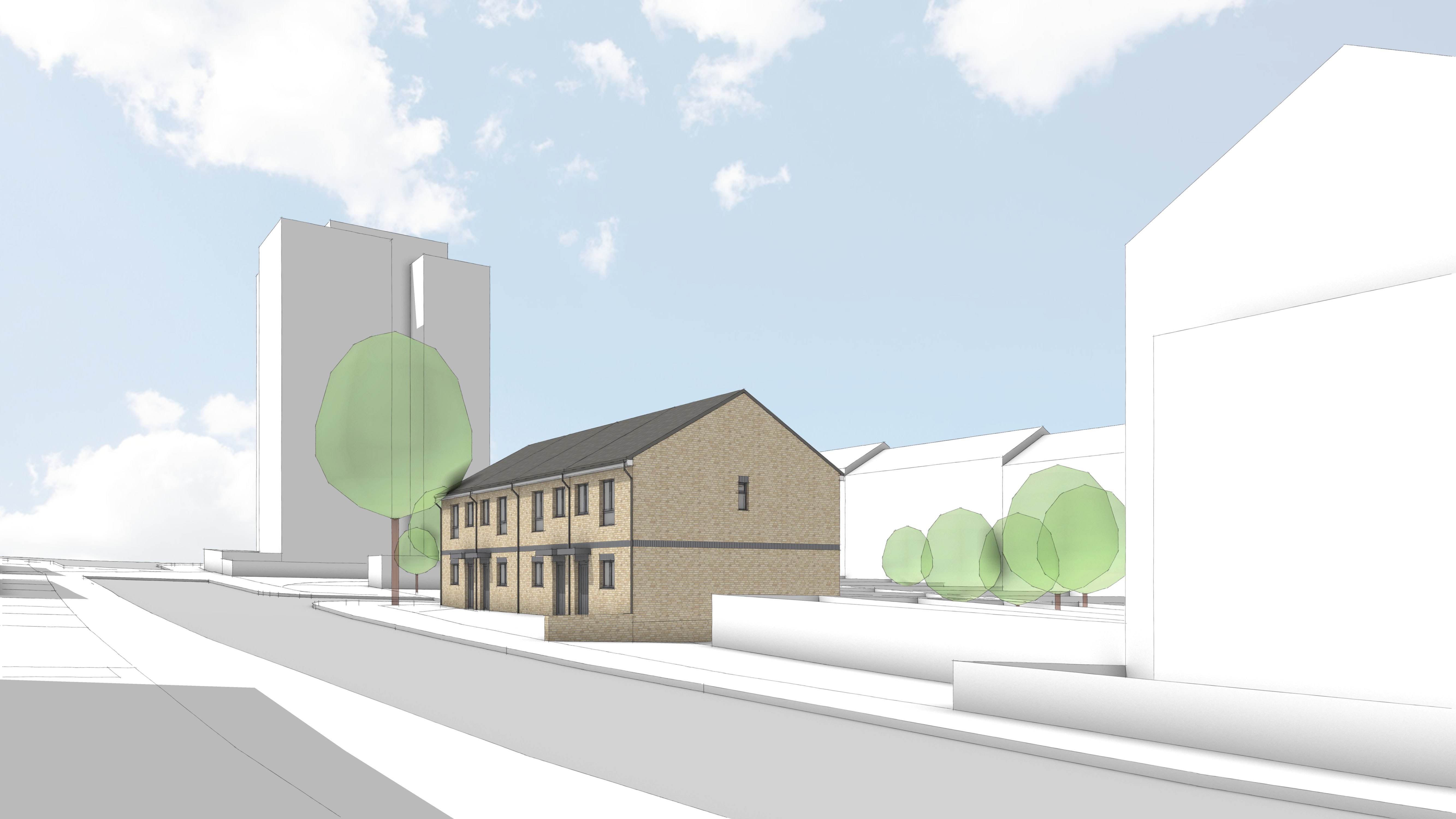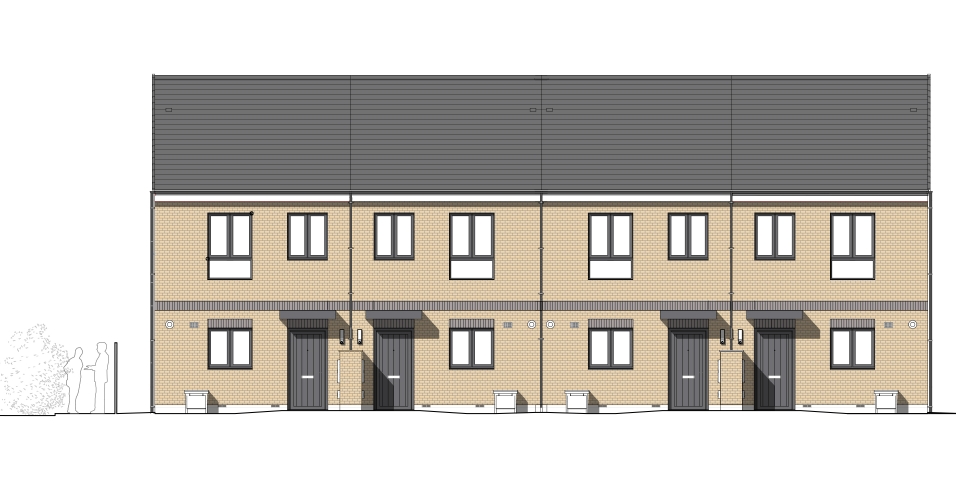 Finally, here's a map of how the site could be laid out, so you can how the parking provision and landscaping might be designed.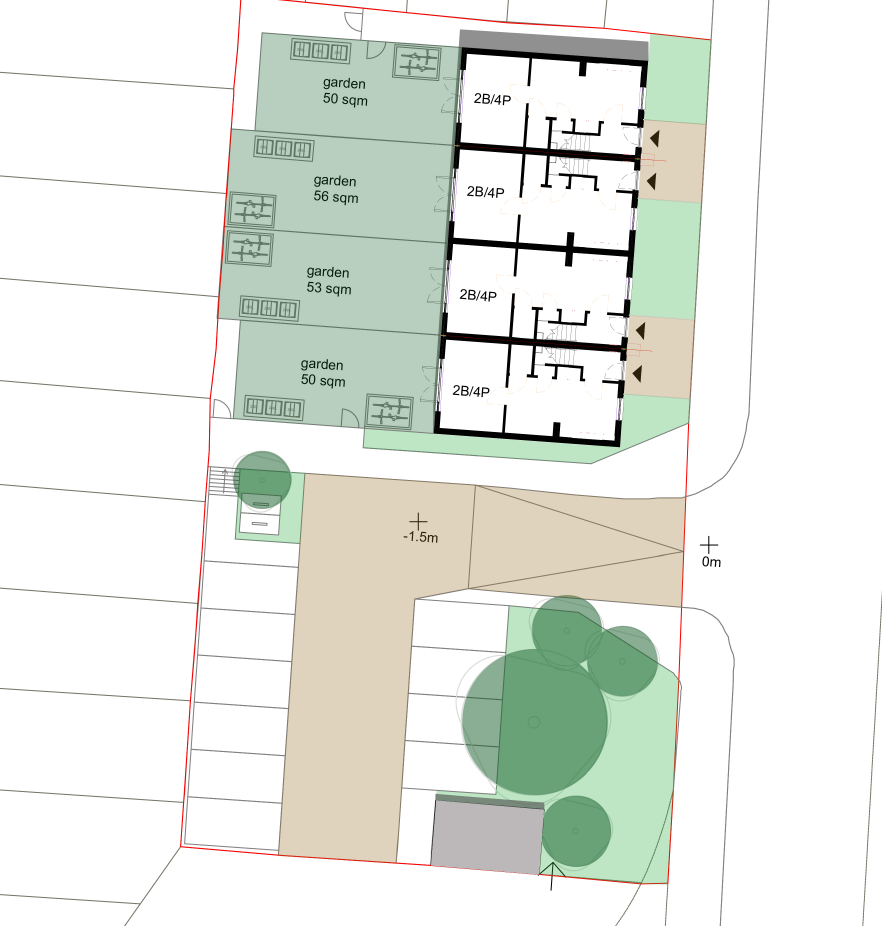 When we might build
We're hoping to use modular construction for the new homes, which means we could have them ready quite quickly and with minimum disruption to the surrounding area. Our current estimates would mean building work could be finished in early 2020.
Following our consultation in June we'll be taking feedback from local residents on board as we carry out more detailed surveys of the site to further develop the design. Before a planning application is submitted we will share a more detailed proposal which will give residents a further opportunity to feed back. Our anticipated timeline for Robert Street is as follows:
We secured the site at the end of June
Following consulation meetings we'll be submitting our planning application
If all goes to plan we anticipate building will start in autumn 2019
We're aiming for a completion date in spring 2020
How you can have your say on our plans
It's really important for us to hear what local residents have to say about this scheme. Please contact us on
greenwich-builds@royalgreenwich.gov.uk or 020 8921 3263, with any thoughts or questions you might have.
This page was last updated on 25 September 2019