About our current Mayor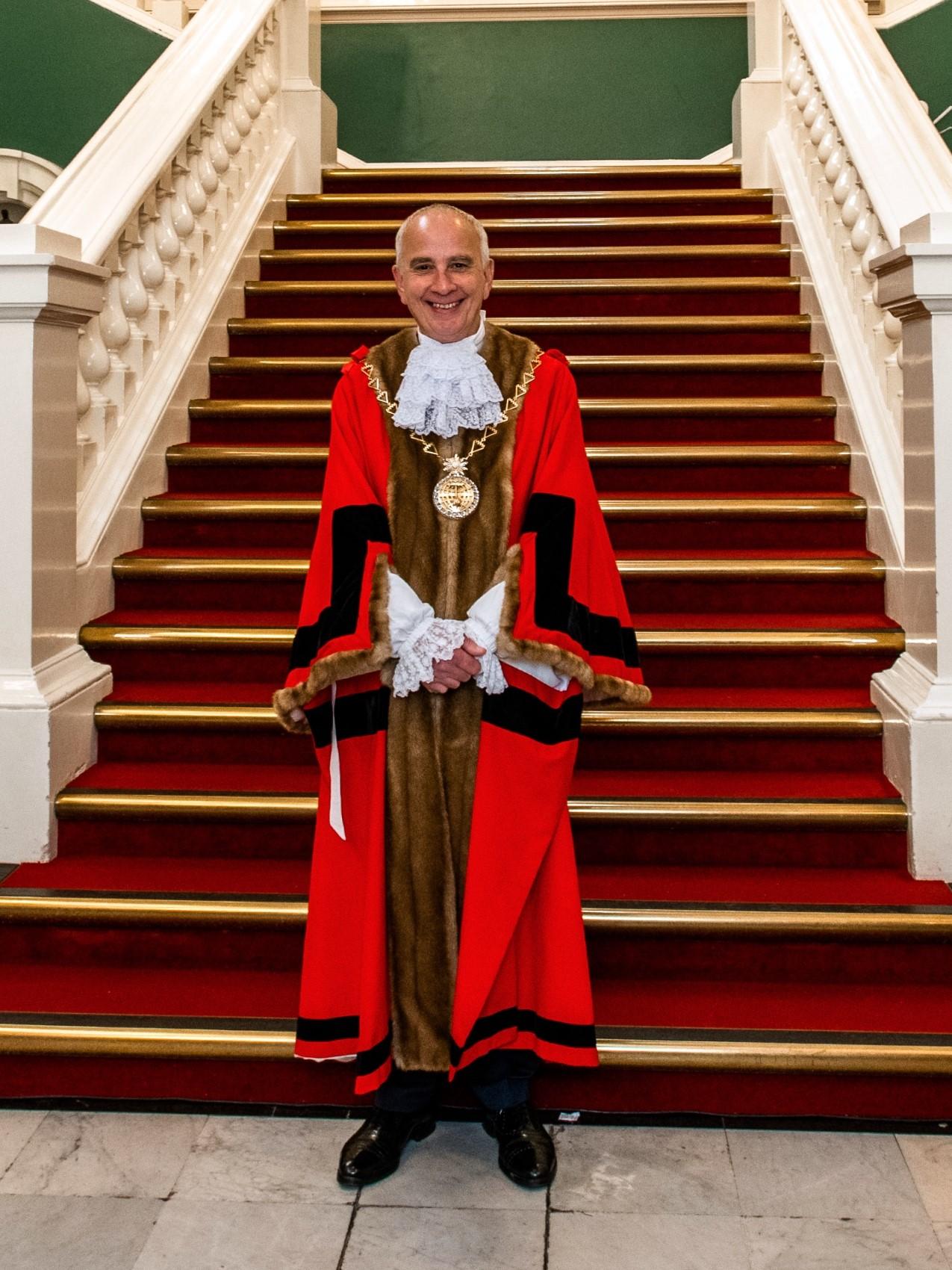 The Mayor of the Royal Borough of Greenwich for 2022 to 2023 is Councillor Leo Fletcher.
Cllr Fletcher was first elected in 2018 representing the Blackheath Westcombe ward. He has lived and worked in Royal Greenwich all his life. He worked for the council's housing department for 30 years, starting as a caretaker in Plumstead before becoming a manager in the caretaking service.
The Mayor has been an active member of numerous outside bodies including the Blackheath Bluecoats Foundation and Blackheath Joint Working Party, and has spent many years volunteering for Macmillan Cancer Support, Cancer Research UK and Lymphoma Action.
The Mayor's Consort is his wife, Jacqui Power.
Mayor's charity
The Mayor's charities are the Greenwich and Bexley Community Hospice and Lymphoma Action.
Greenwich and Bexley Community Hospice provide vital care and support for people with a terminal illness, in their own homes and care homes, and at the local hospital and hospice in Abbey Wood.
Lymphoma Action is a charity which provides information and support to people affected by lymphoma, the fifth most common cancer.