About our current Mayor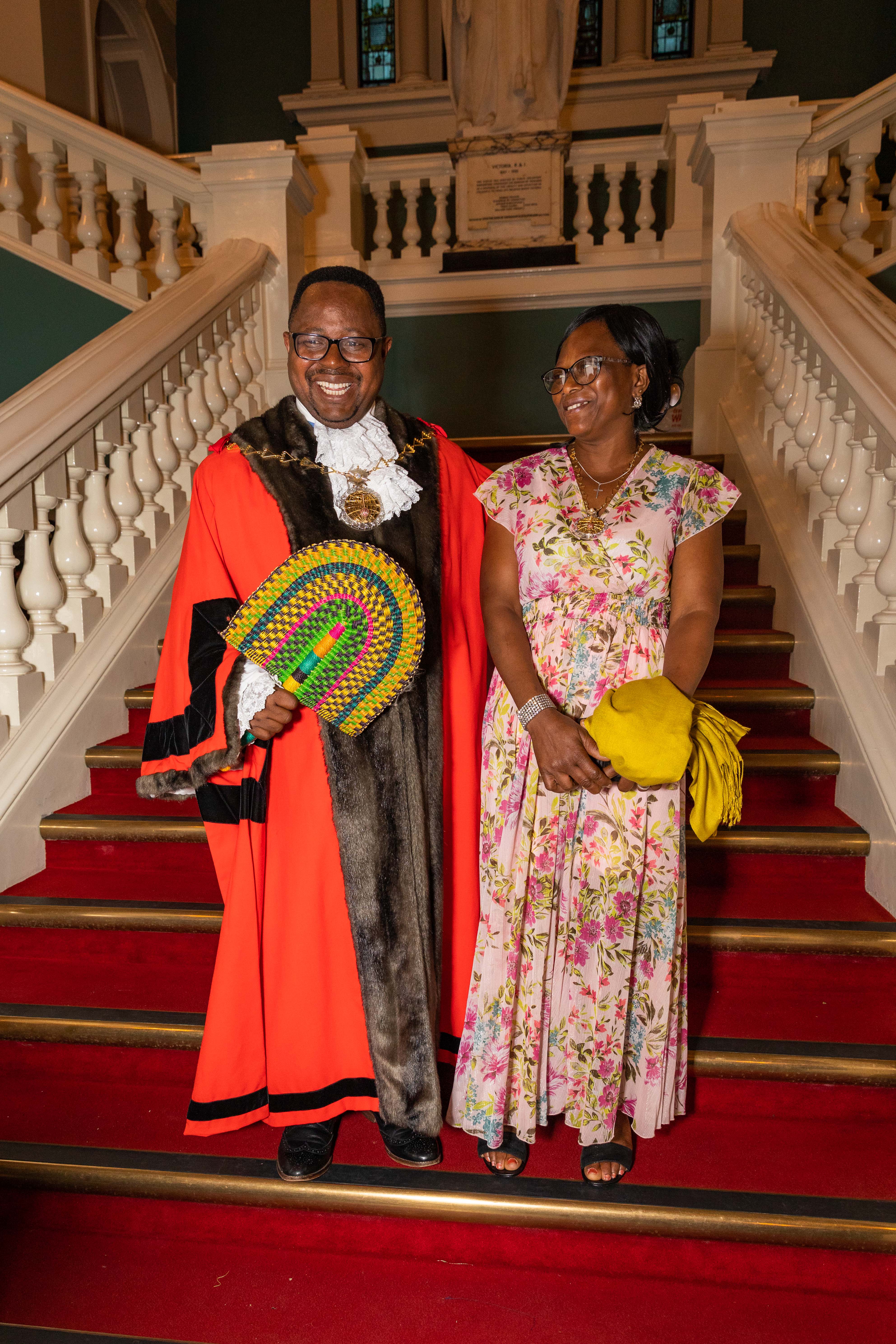 The Mayor of the Royal Borough of Greenwich for 2023 to 2024 is Councillor Dominic Mbang.
A ward councillor for Woolwich Dockyard, Cllr Mbang was first elected back in May 2018 and has previously sat on housing and anti-poverty committees. He is a Specialist Renal Nurse and Specialist Discharge Nurse at Guy's and St Thomas' NHS Foundation Trust and has also worked as a police officer.
Cllr Mbang will be the twelfth Mayor since we gained royal borough status.
His wife, Mary Mbang, will be the Mayoress.
Mayor's charity
This year, the Mayor will be supporting the Stroke Association and the Javan Coker Foundation.
You can make a donation to the Mayor of Royal Greenwich Charity Appeal 2023/24.