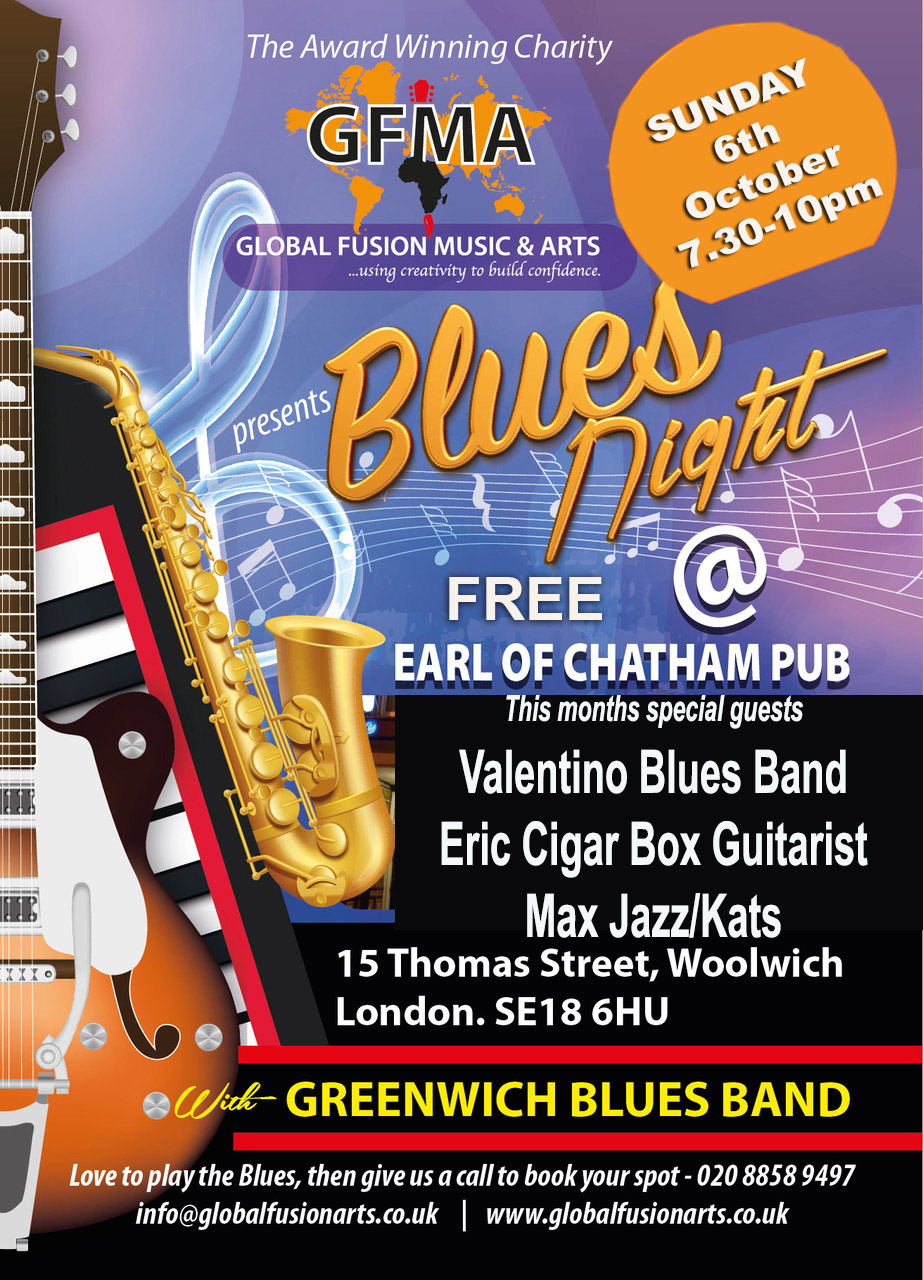 Date: 6th October 2019
Location: Woolwich
Time: 19:30 - 22:00
Cost: FREE
A great night of live blues from three bands and one solo artist FREE at the Earl of Chatham pub in Woolwich, Sunday 6th October 7.30-10pm.
The GFMA Blues Nights are a free regular monthly event on the the first Sunday in every month in the Earl Chatham Pub, 15 Thomas St, Woolwich, London SE18 6HU. This is a fantastic opportunity to come and listen to some wonderful live Blues in a great atmosphere.