Jobseekers with disabilities
Advice for disabled jobseekers
The Royal Borough of Greenwich has been awarded the 'Two Ticks' accreditation. This system is awarded by Jobcentre Plus to employers who have agreed to take action to meet five commitments regarding the employment of disabled people.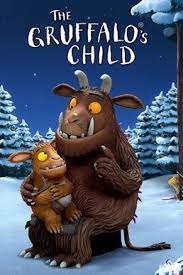 These are:
To interview all disabled applicants who meet the minimum criteria for a job vacancy and consider them on their abilities
To ensure there is a mechanism in place to discuss, at any time, but at least once a year, with disabled employees what can be done to make sure that they can develop and use their abilities
To make every effort when employees become disabled to make sure that they stay in employment
To take action to ensure that all employees develop the appropriate level of disability awareness needed to make these commitments work
Each year to review the five commitments and what has been achieved, plan ways to improve on them and let employees and Jobcentre Plus know about progress and future plans.
Where to go for advice
There are many organisations available for advice.
People with physical and sensory disabilities can get help from Greenwich Association of Disabled People (GAD).
Work Train Greenwich works with people who have a learning disability. This service, run by The Camden Society and in partnership with Greenwich Mencap and Advocacy in Greenwich, offers an individualized programme to job seekers that includes:
career planning
work preparation
job placement and support
job search activities
work experience and voluntary work
ongoing support in employment
training in assertiveness and safeguarding
accredited sector-specific training
employer awareness training and support.
How do I access this service?
You need to be formally referred to the service through our Community Learning Disability Team.
However, you can get in touch with the Access to Employment Agency before you have a community care assessment. For general enquiries and referral information, please contact Work Train Greenwich on 020 8305 2245.
Please contact our Community Learning Disability Team for more advice and information.