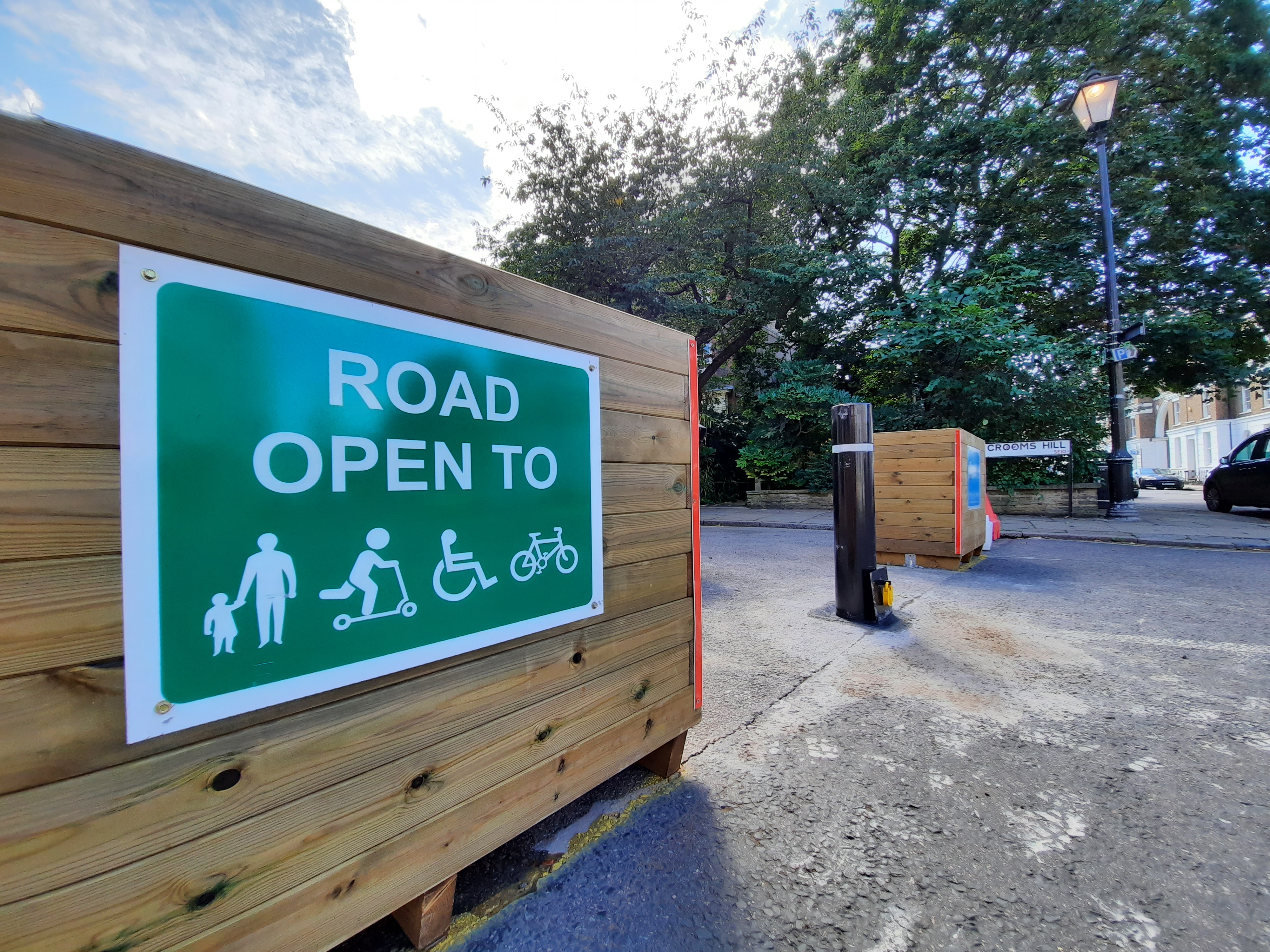 Published: Tuesday, 20th July 2021
From Wednesday 21 July, cameras will be installed to allow access for emergency vehicles whilst restricting other through traffic.
Trial measures to reduce traffic in West Greenwich were implemented in August 2020. Planters were placed in strategic locations on Crooms Hill, Hyde Vale and Winforton Street to close the road to drivers taking shortcuts through the residential roads. Congestion has long been a challenging issue and in our borough alone the number of miles driven has increased by 130 million since 2009.
Representations from the emergency services outlining increased response times to serious situations, including threat to life, and immediate threat to life, have informed our decision to allow access through these roads to these vehicles.
From Wednesday 21 July we will be adjusting the experimental traffic closures on Crooms Hill, Hyde Vale and Winforton Street by widening the distance between the planters and installing cameras which will allow these vehicles through. Any other vehicles passing through the camera filters will receive a penalty charge notice (PCN).
Feedback and next steps
The trial was implemented using an Experimental Traffic Order, which allowed only for public consultation once the trial was in place. This allowed people to provide feedback based on their actual experiences of the changes.
Analysis of the responses who expressed a preference showed that 52% made positive comments and 48% made negative comments about the scheme. However, there were concerns and written objections about the area being made less accessible to cars and the perceived impact on neighbouring roads such as the A2, and Maze Hill and Westcombe Park area.
We are considering the responses to the West Greenwich consultation alongside responses received to the consultation on proposed measures in East Greenwich. A decision on the next steps, including any changes to access, will be made in the coming weeks. We will also publish the full consultation results.