Royal Greenwich Together 21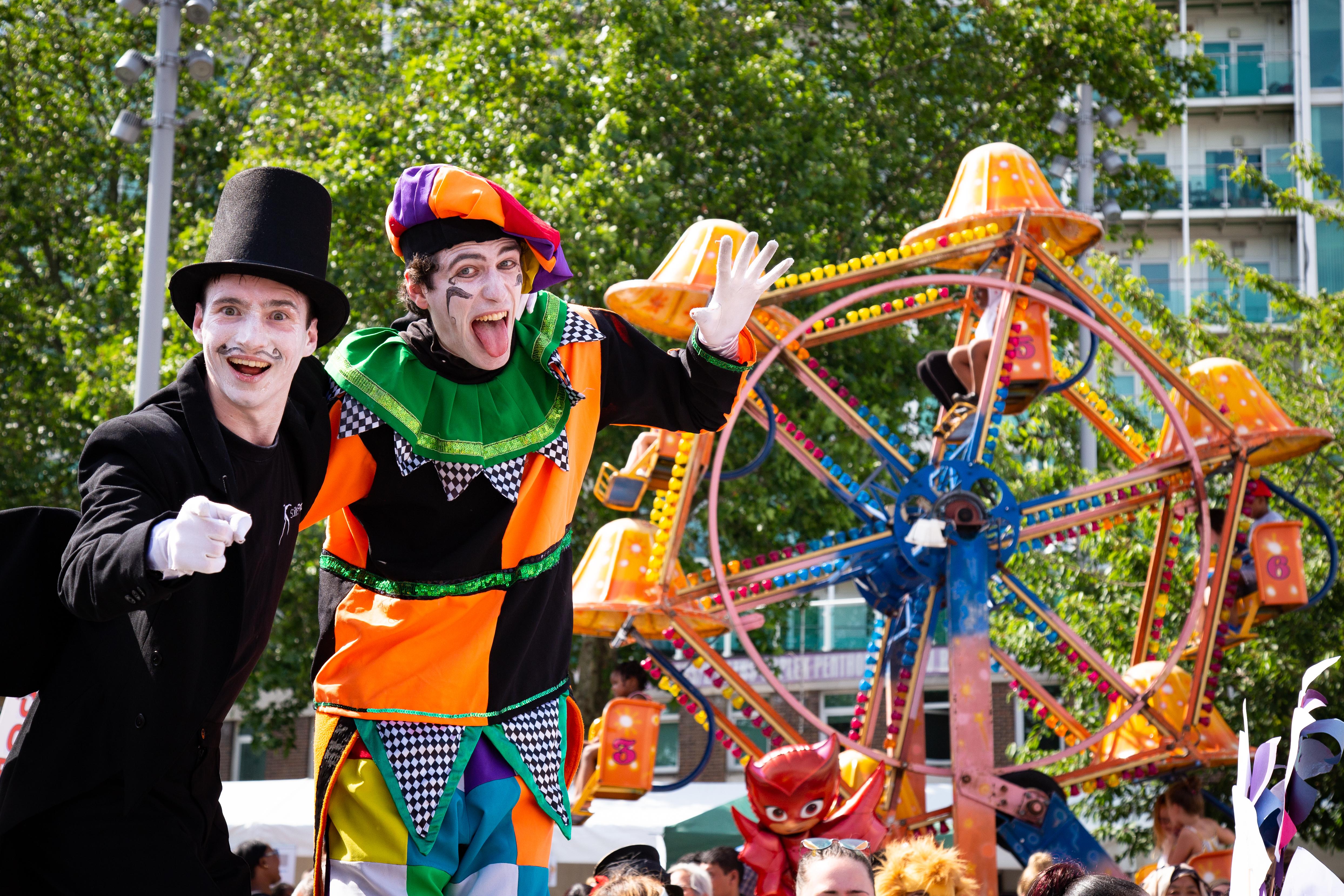 21 August, 12noon to 8pm
Charlton Park, SE7 8QU
FREE
Royal Greenwich has an amazing mix of cultures, communities and people – and we've all got so much to learn from and share with each other.
Royal Greenwich Together 21 celebrates the borough's amazing diversity with entertainment and activities from around the globe and the fact that we can finally be together again in 2021.
With a jam-packed day of dazzling performances lined up, Royal Greenwich Together 21 brings together the very best of the borough along with performers and entertainers to keep you busy all day long. All for free and all in one place…
Live music – top-notch sounds with a line-up carefully crafted to get even the most uncoordinated toe tapping with everything from family favourites to surprising mashups!

Dance tent – let our DJs help you bust some moves and shake off a bad year

Tastes from around the globe - fab street food and marketplace

Keep the kids busy - free theatre shows, workshops, craft making and play activities
Are you game for it? – try out free 'have a go' games and activities in the sports area

Royal Greenwich Festivals presents a wonderfully diverse programme with: Black Female Entrepreneur Group's African Cultural Heritage Festival; Global Fusion Music and Arts' Family Festival and TARU's Brazilian Folia Festival

Go local – meet artists, crafters, voluntary and charity groups and organisations and stay in touch for a lifetime

Chillout - unwind and stretch your potential with yoga and mindfulness activities

Funfair rides – fancy a quick spin or would you rather hold the coats?
So grab your family, your picnic and a blanket and come and join us for Together 21 for an amazing free day of fun for all the family.
Look out for more announcements and information about accessibility and sustainable travel coming soon. Follow us on social media, or sign up to our weekly newsletters to get the latest news right to your inbox – sign up to our newsletter
Local traders needed This has now closed.